The Loop
Eight true -- no seriously, they're true! -- things you should know about PGA Championship co-leader Robert Streb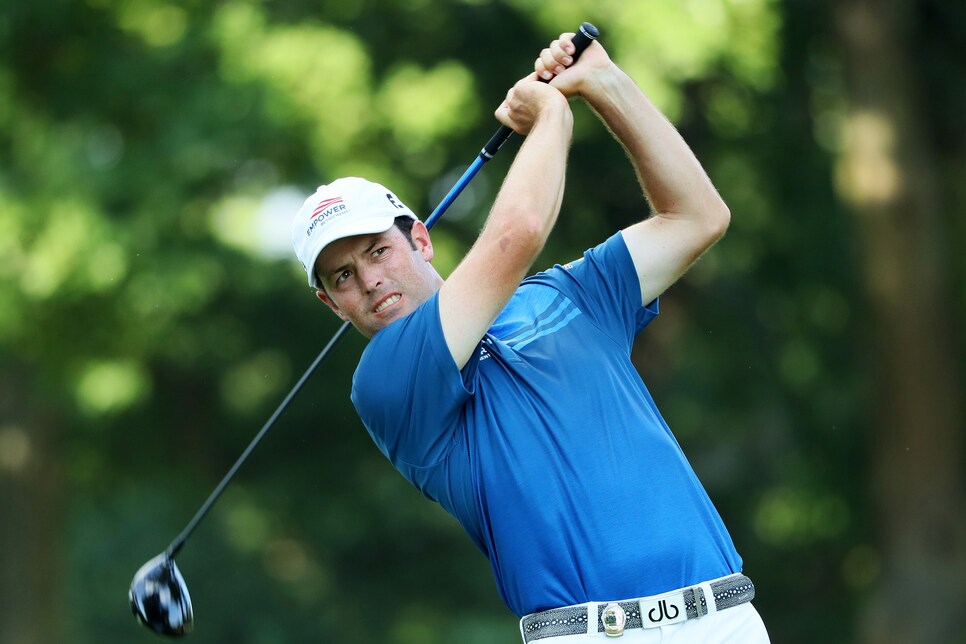 SPRINGFIELD, N.J. -- Robert Streb turned in one of the rounds of the year on Friday at Baltusrol, becoming just the 28th player in major championship history to post a 63. The performance catapulted Streb atop the 2016 PGA Championship leader board, putting the 29-year-old in position to become the fourth maiden major victor this season.
However, we are aware of the possible query facing casual viewers on Saturday: Who is Robert Streb? If the name is foreign, you're forgiven: Even to diehard fans, Streb -- who hasn't recorded a top-10 finish this year -- is not a well-known entity. To get you caught up with the co-leader, here are eight things you need to know about Robert Streb: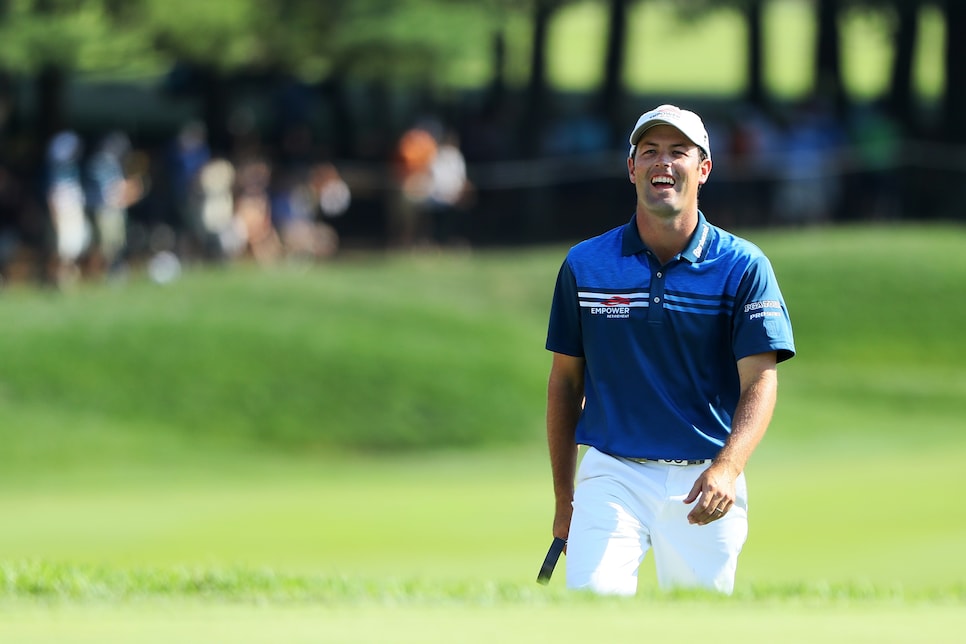 His Twitter handle is @therealstrebber
You know, to differentiate from all those parody Robert Streb accounts.
Just a few weeks ago, Streb shot a 59 at his home course in Kansas City
He says there's an asterisk to it because he played from the men's tees, but a 59 is a 59 in our books.
He carries peanut butter and jelly sandwiches in his bag
Sounds like Streb is the guy you want to be paired with if you're stuck under an on-course shelter during a weather delay. Assuming he changes his supply every round, that is.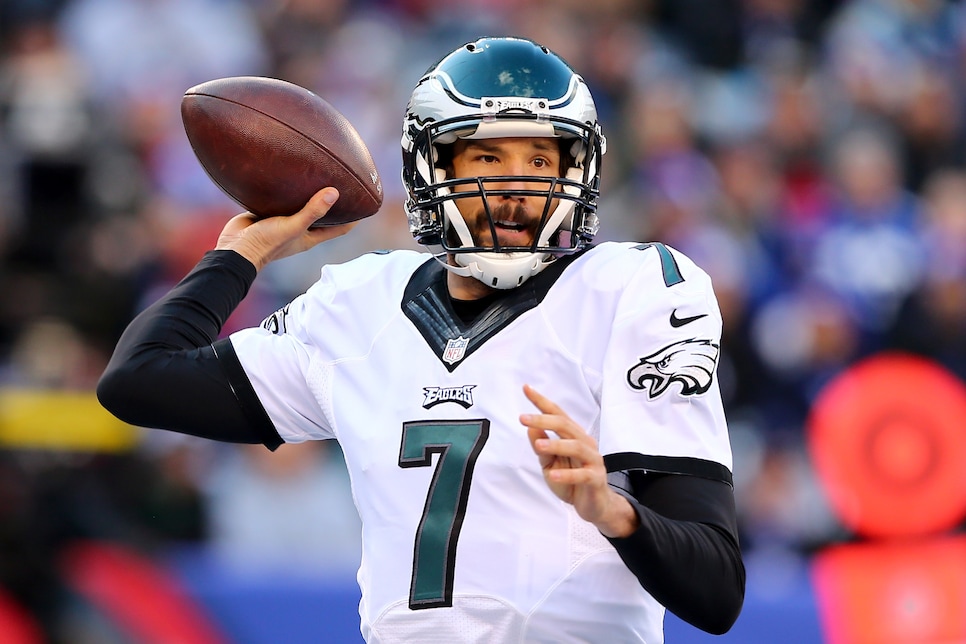 He played youth hockey with Sam Bradford
Streb was on a traveling team with the Philadelphia Eagles quarterback, as both grew up in the Oklahoma City area.
Wait, so that means Streb is a golfer and hockey player? He's the real-life Happy Gilmore! So it stands to reason that...
His favorite movie is Happy Gilmore
Although, this almost goes without saying. Golfers love this film in the same frequency that rappers have Scarface posters in their house.
He doesn't use a glove on the course
Call him the Jorge Posada of golf. He uses a 10-finger grip, too, so there's more baseball to his swing than you think.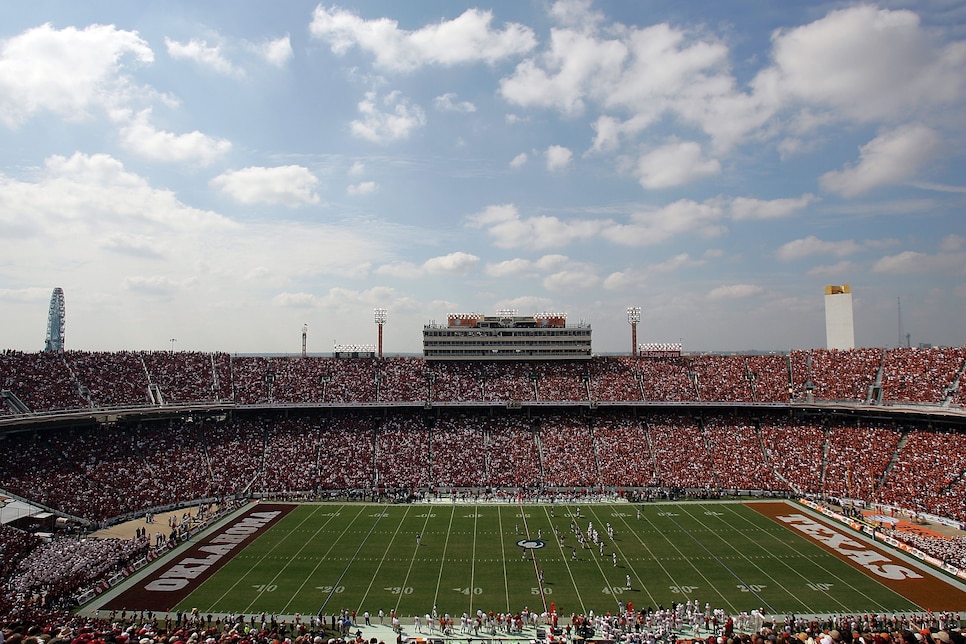 His top bucket-list item is attending an Oklahoma-Texas football game
Though Streb was an All-American at Kansas State, he grew up in the Sooner State and continues to root for the Crimson and Cream. We're guessing if Streb captures the Wanamaker Trophy this weekend, he'll have no problem getting a ticket to the Red River Shootout.
__ Streb roomed with former PGA Tour pro Jim Colbert's grandson, Curtis Yonke, at Kansas State__
Colbert is a big fan of Streb. He told the Kansas City Star last year: "I think he has what it takes to be successful. He is a really good person. He likes to have a good time, but he does it the right way." That's good enough for us.