Tribute
Eduardo Romero, winner of more than 80 worldwide titles, dies at 67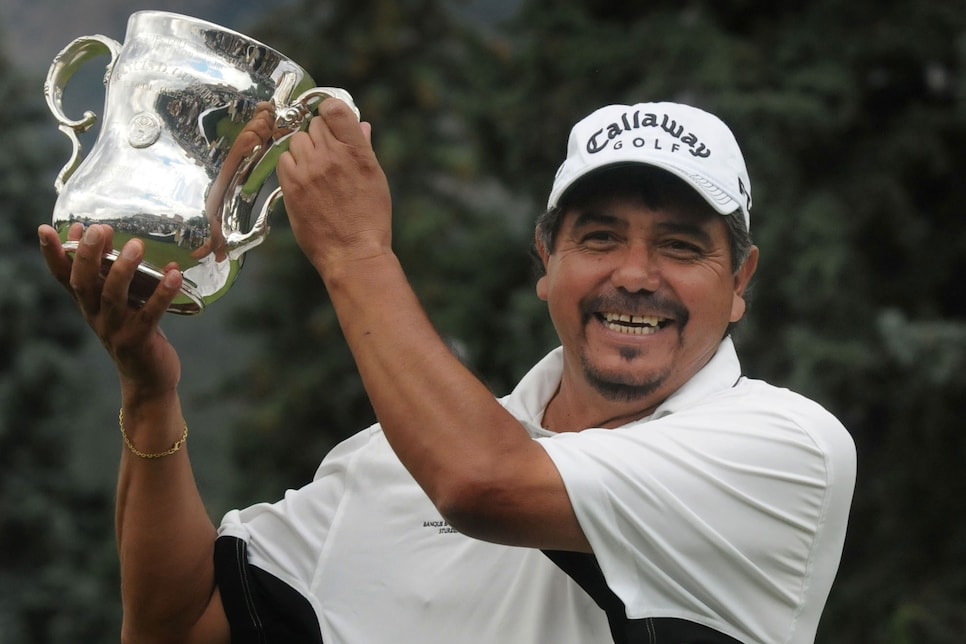 Golf fans of a certain vintage are likely to recall the memorable nickname. But Eduardo Romero—known as "El Gato" (The Cat) for the way he "prowled" around his opponents on the course—had a notable career to go with it. The native of Argentina won more than 80 tournaments worldwide during his professional career, including eight European Tour titles spread over three decades and a U.S. Senior Open victory in 2008 among two senior major victories.
On Sunday, Romero died at home from complications from cancer, according to a report from Argentina's national news agency. He was 67.
The son of a club professional who grew up in Villa Allende in the province of Córdoba, Romero was taken by golf at a young age but never thought he'd make a living at the game. He didn't turn professional until 26, his career delayed by military service. But it didn't take him long to find success, winning 44 times on the Argentine Tour, second only to his golf idol, Roberto De Vicenzo.
Romero moved on to the European Tour, winning for the first time at the 1989 Trophee Lancome. The last of his Euro Tour wins came at the 2002 Scottish Open. Over the next 13 years, he beat such notable players as Bernhard Langer, Seve Ballesteros, Collin Montgomerie and Jose Maria Olazabal.
Romero earned full PGA Tour status through Q School twice, first for the 1986 season and again for the 1995 season. He played 96 PGA Tour events in his career, with his best finish being a T-2 at the 1990 International.
At age 52, Romero qualified for the PGA Tour Champions, and in just his eighth start he won the 2006 JELD-WEN Tradition. He would win four more times on the senior circuit, most notably claiming the 2008 U.S. Senior Open at The Broadmoor. Fittingly, the winner's trophy is named for De Vicenzo.
"For that six-year period right after he turned 50, Eduardo's talent was on full display. A generation after Roberto De Vicenzo played and starred on PGA Tour Champions, Eduardo followed in his mentor's footsteps, always proud of his heritage and showing what a great player he was in his own right," said Miller Brady, PGA Tour Champions president, in a statement on Monday.
When his playing career was over, Romero returned to Argentina, serving a mayor in his home town all the way up to last month when health issues became too much.
"Beyond what he did on the golf course, though, was Eduardo's humanity," Brady said. "He was a consummate professional, one of the kindest, most-generous players our Tour has seen. We send our condolences to Eduardo's family, his wife, Adriana, and his daughter, Dolly. We will greatly miss him."