Equipment
Edison 2.0 wedges: What you need to know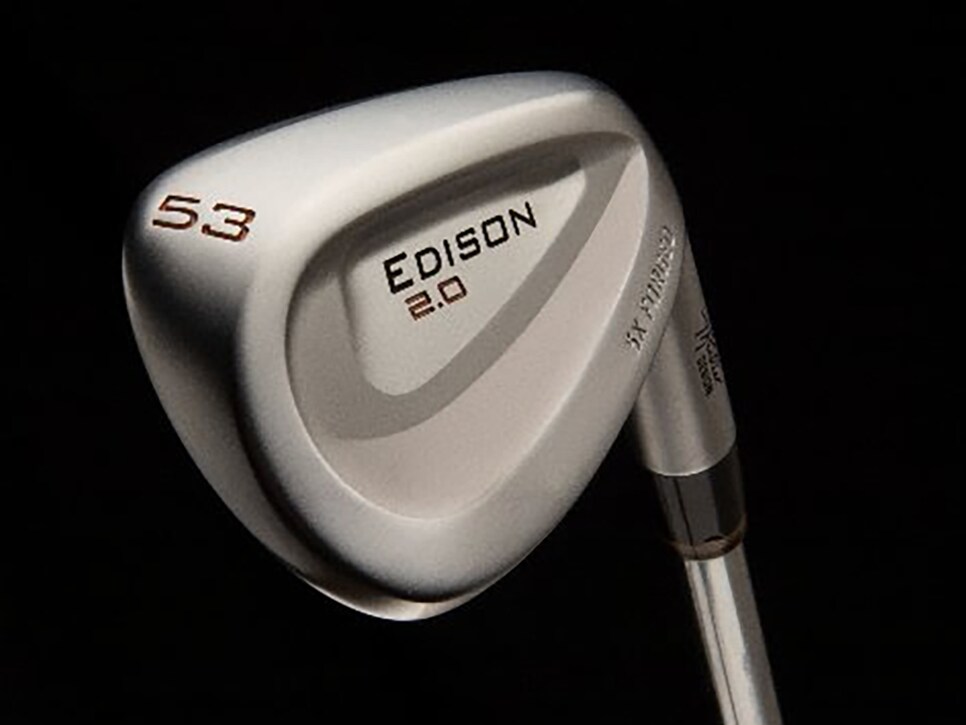 WHAT YOU NEED TO KNOW: Edison Golf introduces the Edison 2.0 wedge, its second-generation offering that expands the company's original idea of putting more weight higher behind the face to increase distance consistency. The wedges also feature the latest version of the company's V-shaped dual bounce sole for improved turf interaction.
PRICE: $200 (steel), $215 (graphite). 45, 47, 49, 51, 53, 55, 57, 59 degrees.
Higher power. Edison founder and chief designer Terry Koehler, who previously has been behind wedge designs at Reid Lockhart, Eidolon, SCOR and Ben Hogan, has been studying and rethinking wedge design for four decades. His main focus over that time has been a search to improve how recreational golfers optimize impact with their wedges, what should be the easiest full-swing clubs in the bag. On the contrary, he says his research suggests only about 10 percent of average golfers consider wedge play a strength of their games. He thinks contemporary wedges still don't have enough weight distributed higher in the head, and he explains that his measurements of the thickness of the top portion of the face on Edison wedges versus competitors confirms this. That's why in his Edison 2.0 wedges he has redesigned the back cavity into a multilevel shape that Koehler says makes available 14-17 additional grams (depending on loft) to redistribute weight higher. The idea, he says, "optimizes smash factor across the face." He also said that the higher weight distribution improves spin consistency across the face, as well.
"The physics of the golf club doesn't know who you are, only where impact is made. And a high-face or toe impact is going to lose up to 15-18 percent impact efficiency, regardless of your pedigree," he said. Koehler said that because of how weight is repositioned higher in the face there is actually a bit more clubhead thickness behind mishits than even a center hit.
Bounce this. The Edison 2.0 wedges also include another trademark Koehler feature, one that's been part of his designs for SCOR and Ben Hogan from 2011-17. The "Koehler Sole" shaping is built into each wedge for a consistent ground interaction in all orientations. The design is notable for a higher bounce in the initial section and a more gradual bounce in the trailing, and that pattern is consistent throughout all eight lofts (odd numbers from 45 to 59 degrees). The slight V-shape is designed to prevent digging with the increased bounce toward the leading edge, while it aims to facilitate versatility with its lower bounce toward the trailing edge.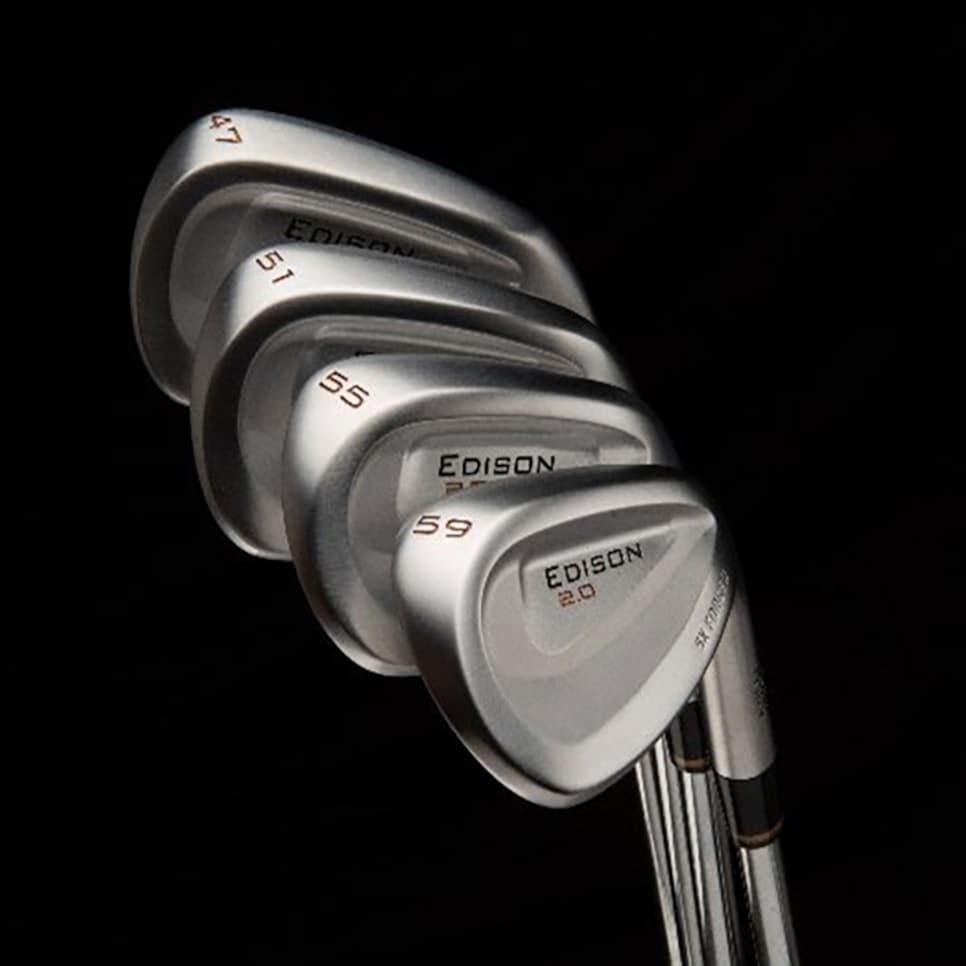 "I've always believed the notion of 'bounce fitting' to be absurd because the texture of the turf, the array of possible lies your ball can find and every golfer's divot pattern are all variable," Koehler said. "How anyone can claim to fit things that are constantly changing is mind-boggling to me."
Forging ahead. Like previous Koehler designs, the Edison 2.0 wedges also are again forged through a five-step process. It's designed to create more precision in the raw forgings to ensure consistency from head to head. The Edison 2.0 wedges feature CNC machined grooves in a pattern that changes with loft. The grooves are wider and deeper in the lower lofts for more control on shots from the rough, while the higher lofts the grooves are narrower and spaced closer together in an effort to get more groove edges contacting the ball at impact to improve spin. An X-pattern between the grooves aims to increase surface friction.