News
How golf's top retailer thinks the game can sustain the rise in new and returning golfers
Ed Stack, Dick's Sporting Goods chairman/CEO, sees ways to drive the increased interest into future growth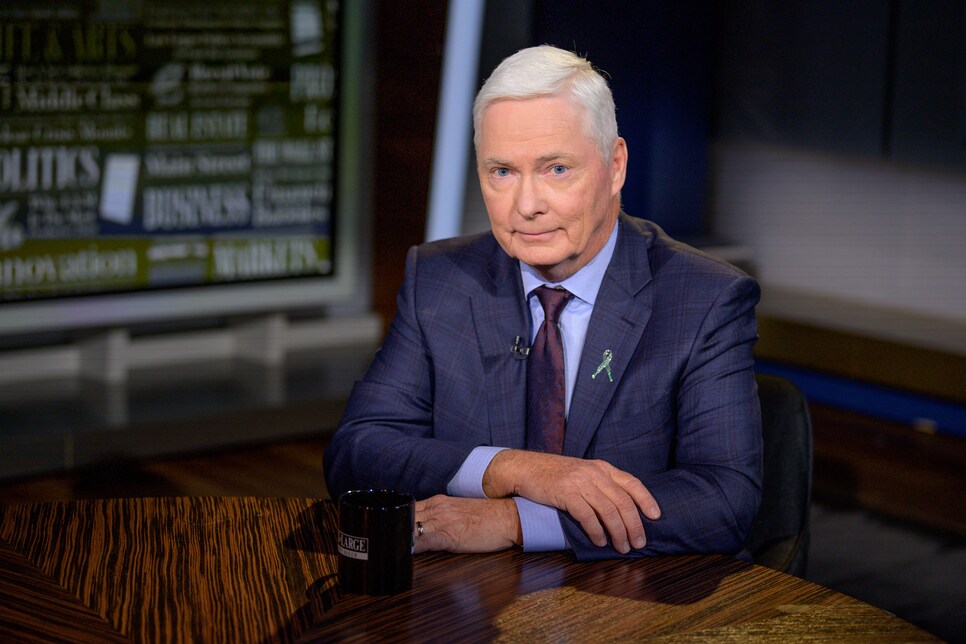 As chairman and chief executive of Dick's Sporting Goods, Ed Stack oversees golf's largest retail footprint, which includes about 100 Golf Galaxy locations. Before the pandemic forced his stores to close, the golf business in 2020 was off to one of its best starts ever. Then, as Dick's Sporting Goods and Golf Galaxy stores began to reopen in May, enthusiasm for outdoor sports like golf spiked, including a 250-percent increase in e-commerce sales in the first month of the second quarter. The author of It's How We Play the Game: Build a Business. Take a Stand. Make a Difference, Stack likes golf's trendline and sees a broadening appeal. Here are his thoughts on the game in a conversation with Golf Digest.
There's been an influx of new golfers and rejuvenated golfers. Do you think that's going to sustain itself?
I think it will. Being outdoors is more important now, and to be on a golf course is relatively safe from a social-distancing standpoint. People will continue to embrace that. Our box sets are flying off the shelves, and we think that's from more new golfers, especially kids.
Do you think the momentum we're seeing is just pent-up demand for what we've lost from mid-March through the end of April, or is it more than that?
A big piece of that is pent-up demand. But bringing new people into the game will help sustain that interest. Maybe not at the level it's at right now, but it's sustainable. I believe when the industry looks back at 2020-'21 versus 2019, we're going to look at it as a moment where we really grew the game.
The season is going to extend beyond that. I don't think there are going to be a lot of new-product launches. Many clubs are moving their tournaments to later in the year. A member-guest that was normally played Father's Day weekend might move to September, and those events will lead to more purchases later in the year. It's tied to the majors being extended through the fall, too.
Golf-club companies seem less likely to discount, but they could be tempted, right?
If they asked my advice, I'd say, "If you lead the market, you should lead the market." I don't think you degrade your brand because someone else has inventory issues. They don't need to go down market. There's finally been some pricing power in the golf business, and to go and lose that now would be a short-term high that would create longer-term pain.
Your curbside pickup business started quickly and successfully. How does golf fit into that?
I was surprised at how well it did. We were surprised people bought drivers, shoes, apparel and golf balls. It did really well. We also offered curbside repair, which we weren't going to do but then did. If someone broke a shaft, boom, we could fix it for them.
Are customers worried about custom-fitting in the wake of the virus, or do you feel they're OK?
More the latter. People are going to get fitted. We've got masks and social distancing, and our team set up protocols for how we were going to do this in a safe manner, and they've done a great job. At Golf Galaxy, we're booked solid. The demand is there.
I read recently that the savings rate in the United States has soared over the past several months exactly because of that. It's not that they don't have money. They just don't have many places to spend it. But if the unemployment rate stays at 12 to 15 percent, that would worry me.
What do you think are the keys to continuing golf's momentum?
That's a really good question, but I know that when I was younger and my hair was a very different color, a lot of companies would have golf leagues where you'd go play nine holes after work. It was a big social piece. It would be great if the PGA of America or golf-course owners could figure out a way to get these organizations and companies to play nine holes after work. If I ran a golf course today, I'd get out and buy some round tables and set them up outside on the lawn and put them as far apart as you can so people could stay and still get together after they play. If you use your imagination, you can do some good things.