The Loop
Ed Orgeron was mystified that iPhones automatically update to Daylight Saving Time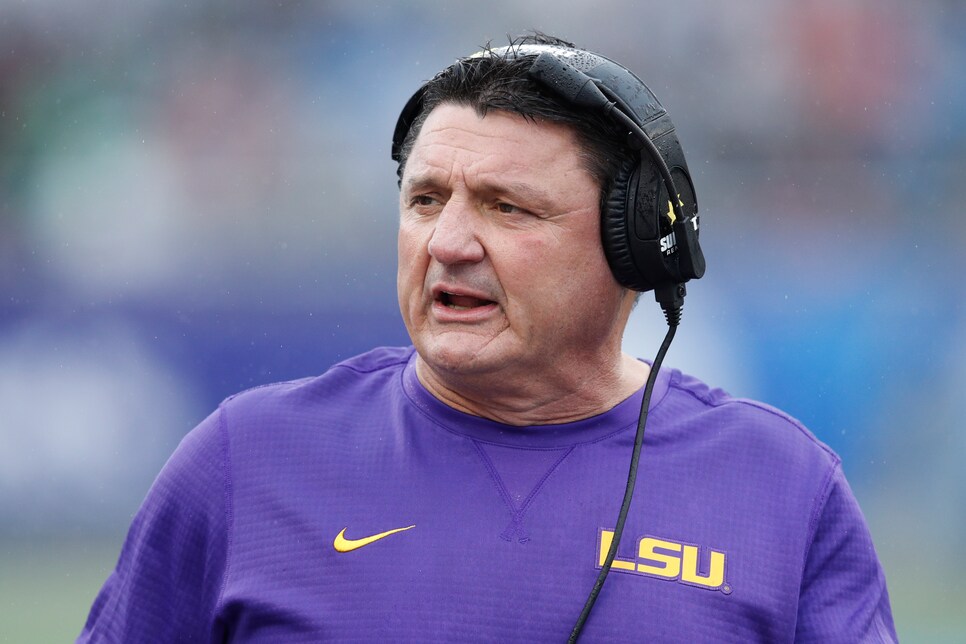 Ed Orgeron is the epitome of a #FootballGuy. He used to walk around the Ole Miss football offices with a massive bass drum strapped to his chest, banging that bad boy at 7 a.m. to let everyone know it was time to go to work. He used to tear off his shirt and challenge his team to a wrestling match, and once helped himself to beans and rice that were in a recruit's refrigerator. The man is every college football message board's fantasy.
Coach O is so busy coaching his boys up that, apparently, he was not aware of the fantastical technology offered by iPhones. And by "fantastical," we mean the clocks setting themselves during Daylight Saving Time.
I would watch a weekly show where Orgeron is introduced to modern amenities that aren't that modern. Keurig coffee makers, GPS devices, wireless headphones. "Hey now, did you know there's this thing called 'Netflix,' which is like a Blockbuster in your television set? It's wild, man."
Never considered myself a LSU fan, but all-in on the Tigers in 2018, if only for more Coach O airtime.