The Loop
eBay shows that Jordan Spieth was right to get angry at adult autograph seekers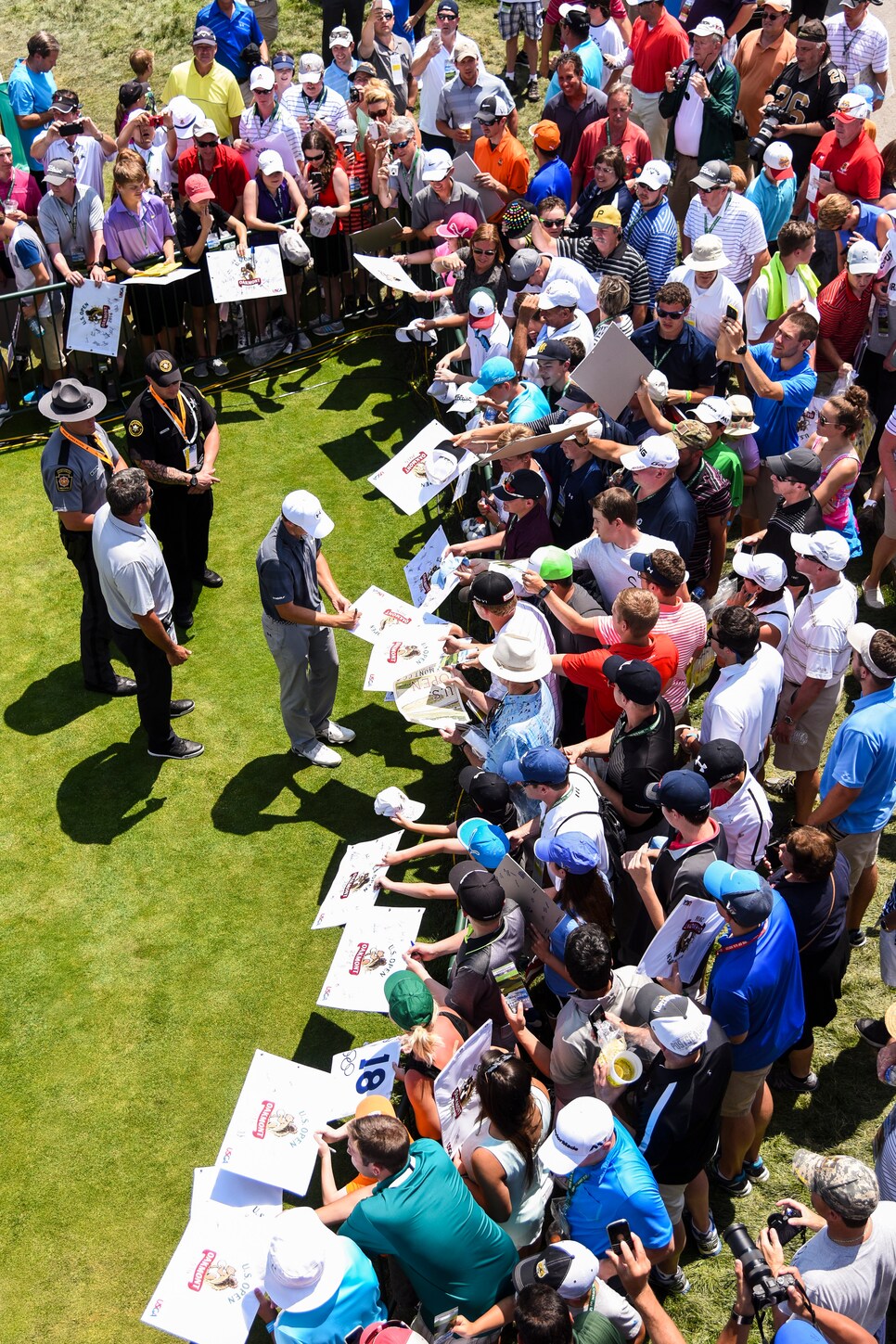 A cursory check of eBay on Thursday morning shows a flag autographed by Jordan Spieth offered up for $350, another for $375. A Spieth-signed pro-am pairing sheet is going for $49.99, a Spieth-signed program for $75.
These items were all from the Waste Management Phoenix Open that ended only four days ago. Safe to assume that these are not 10-year-old girls or 12-year-old boys with entrepreneurial spirits doing business on eBay.
We bring this up in the wake of Spieth having gotten into a verbal spat at the AT&T Pebble Beach Pro-Am on Wednesday with adults apparently in the business of collecting signed memorabilia for the purpose of selling it.
"I'm not appreciative of people who travel to benefit off other people's success," Spieth said. "And these guys have these items that you've already seen online … our team keeps track of that kind of stuff. These guys that just have bags of stuff to benefit from other people's success when they didn't do anything themselves. Go get a job instead of trying to make money off of the stuff that we have been able to do."
Spieth is right, of course, though it's a losing battle. Memorabilia is a big business and will continue unabated. Indeed, there are upwards of 350 Spieth-signed items available on eBay. But his anger is understandable and defensible, particularly when, as he claimed, one of the so-called adults "dropped an F-bomb in front of three kids," Spieth said. "So I felt the need to turn around and tell them that that wasn't right."
Last week in the Phoenix Open, Spieth double-bogeyed the 18th hole in the second round and no doubt was peeved. Yet he still stopped to sign autographs. Like many are, he is generous with his time, though with a caveat.
"I enjoy signing for kids whenever we get the chance," he said. "We like to sign stuff for charity or for kids, and if you ask anybody it's the same way. It's just, they frustrate us."
At the U.S. Open last year, Spieth stopped signing. "There was a little kid with sunglasses who looked kind of smooshed," he said. "He was taking it like a champ, though. He was still smiling and holding out his flag. But I got his flag and to the guys that were smooshing him, which happened to be eBayers — sellers, professionals — it was pretty easy for me to tell them, no, you smoosh a kid, I'm not signing for you."