The Loop
Early mornings, patriotic snacks and lots of stuff: A Presidents Cup WAG's insider account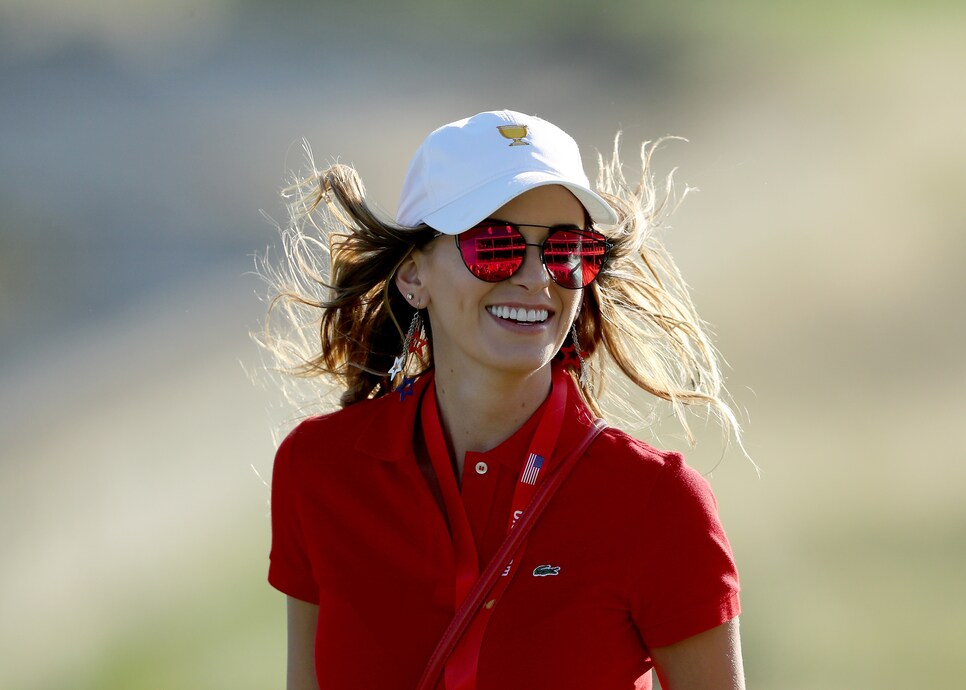 Editor's Note: Jena Sims is an actress in TV and film and an occasional Loop correspondent. She also happens to be the girlfriend of U.S. Open champion Brooks Koepka, which meant Sims had her first experience last week as a "significant other" during the Presidents Cup at Liberty National. Our assignment for Sims was to peel back the curtain of what goes on behind the scenes for players and their supporters during a team event like this, or at least to the extent she could without running afoul of U.S. captain Steve Stricker. From personalized gift exchanges to coordinated outfits to a glimpse inside the team room, what follows is Sims' photographic account of her week in Jersey City and Manhattan.
One of the traditions of a team event is that every wife and girlfriend on the U.S. side gives everyone else a personalized gift. I gave everyone these sunglasses with "Presidents Cup" inscribed on the lens.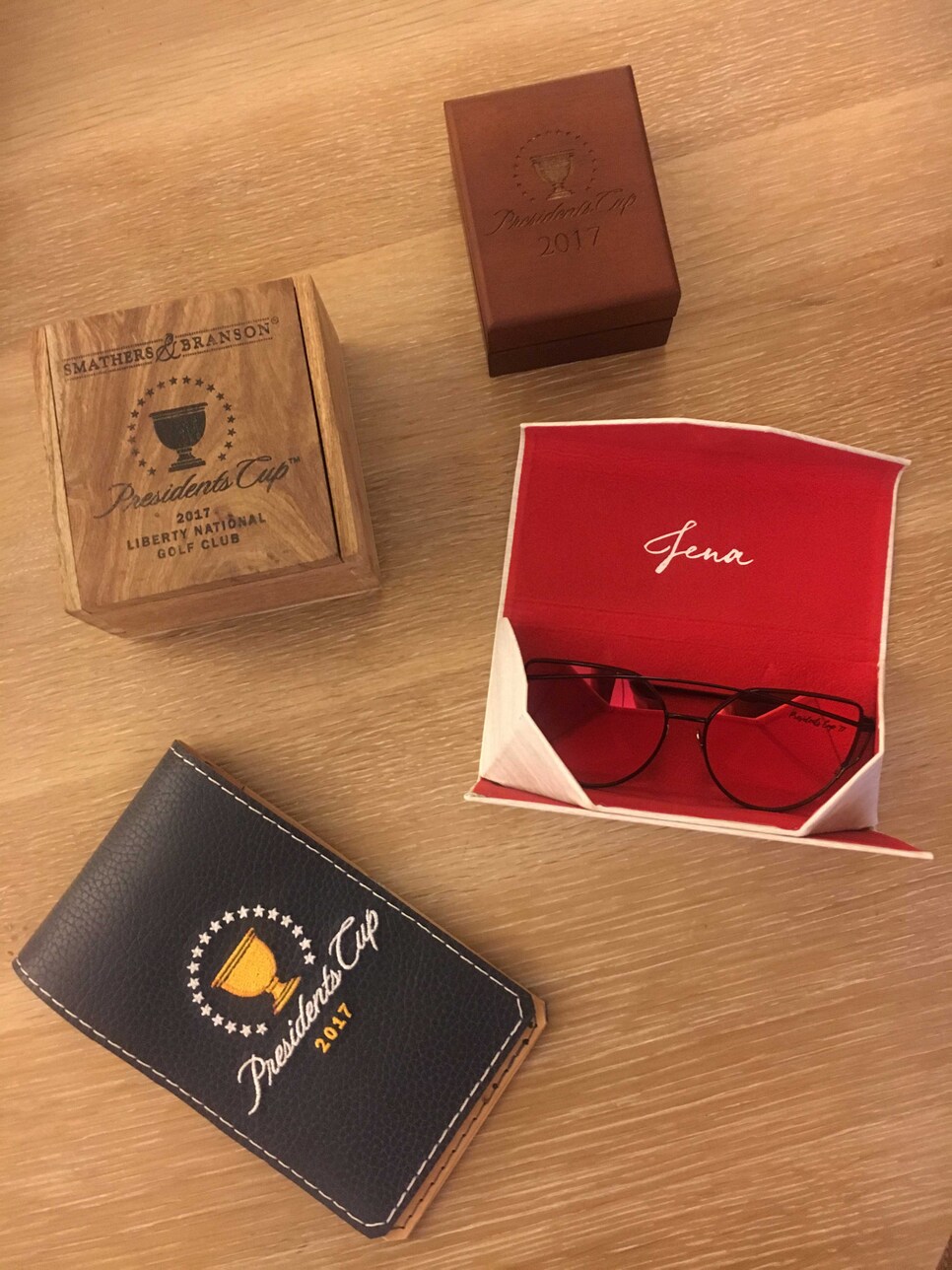 These Valentino slides from Tiger Woods and Erica Herman were a crowd favorite.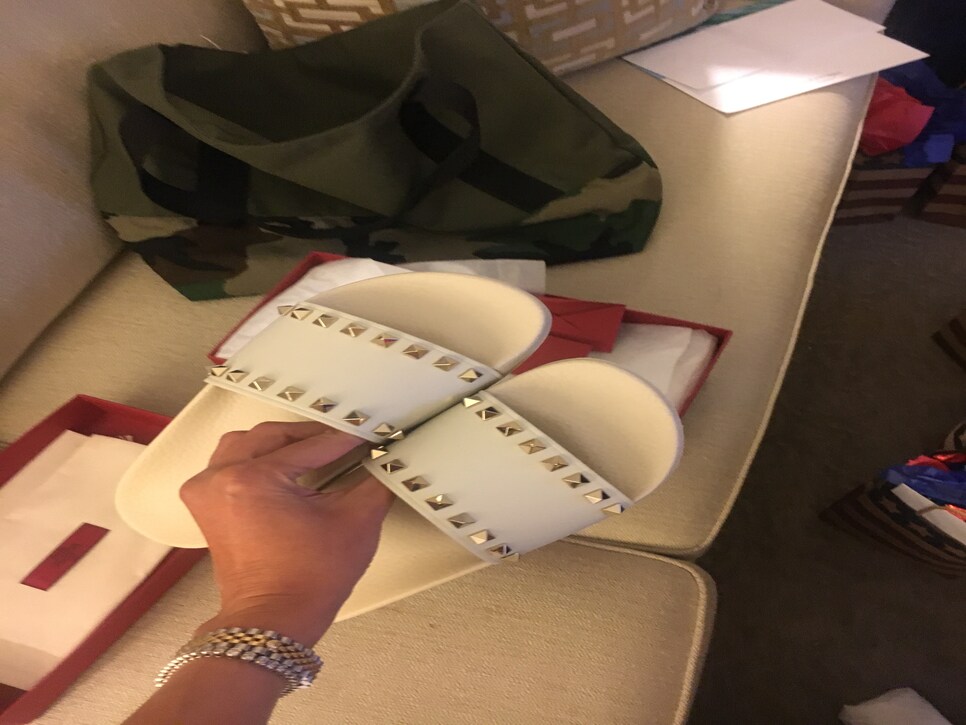 Justine Reed, Patrick's wife, gave everyone this gift basket.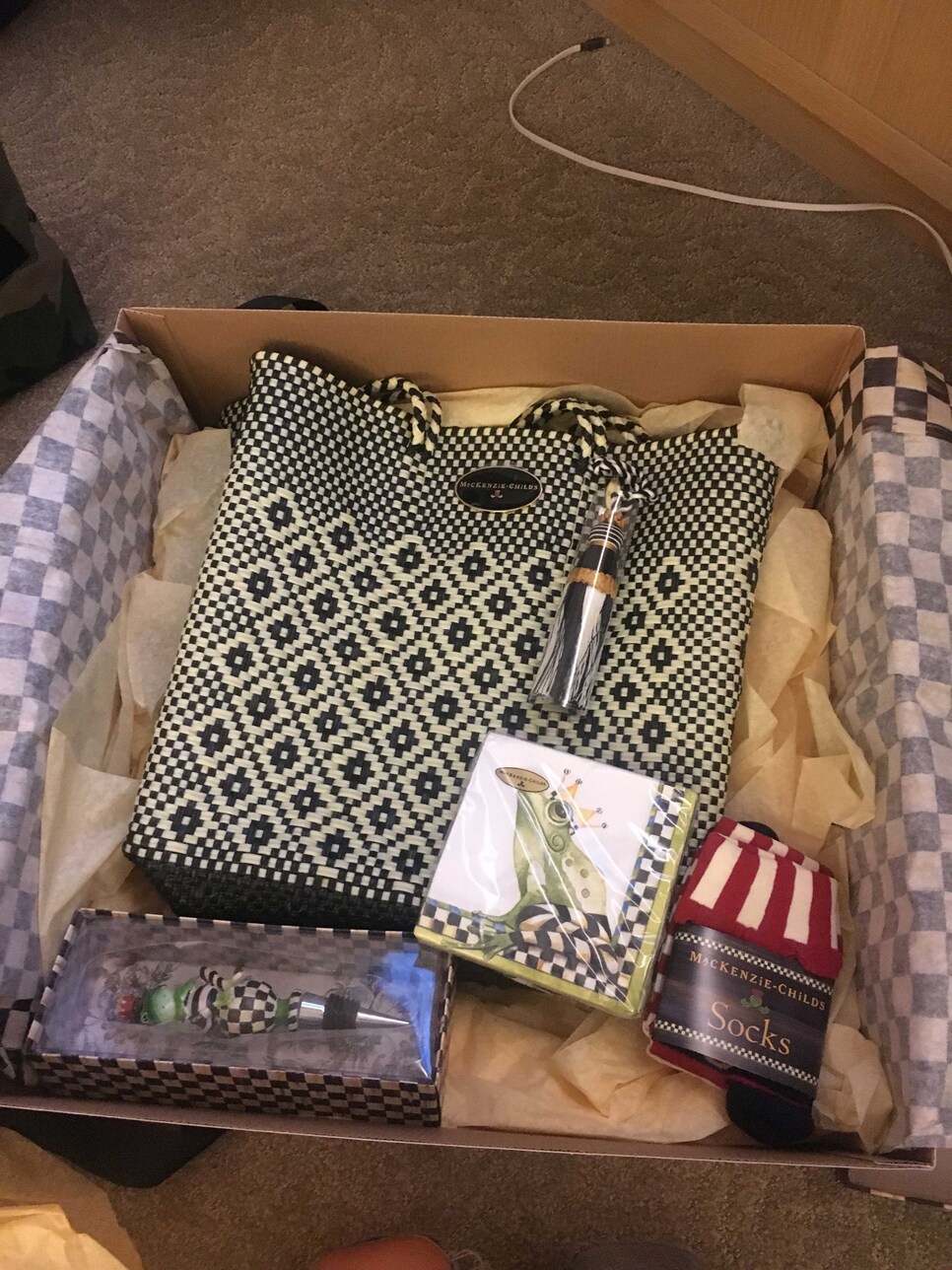 And by Day 2, the build-up of swag was no joke.
Here we are on on the bus on the way to the wives' cooking challenge.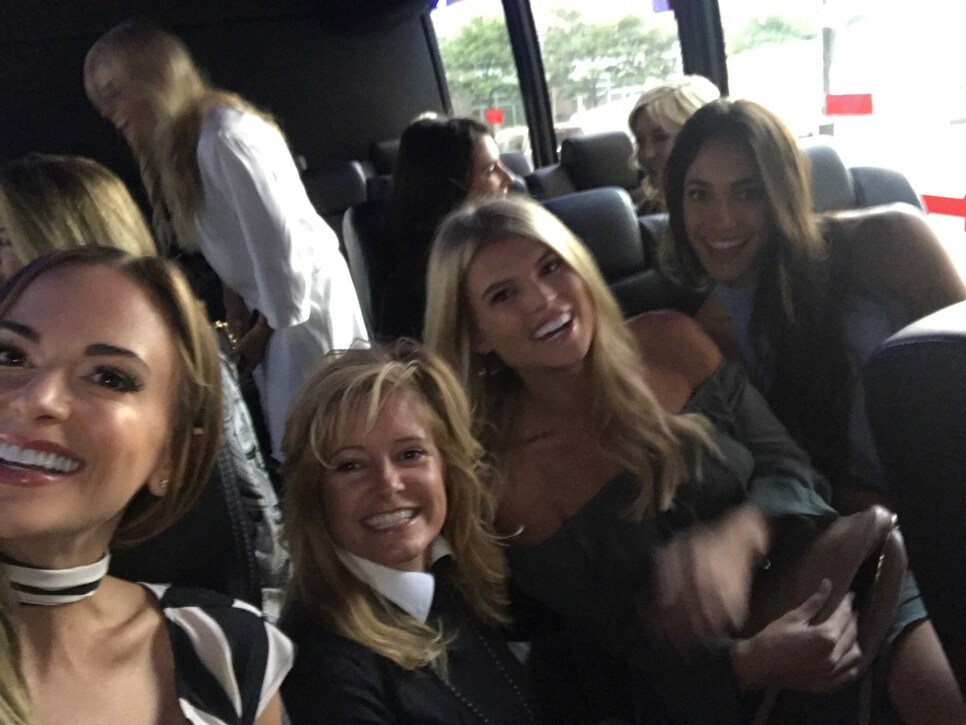 And here we are with the finished products.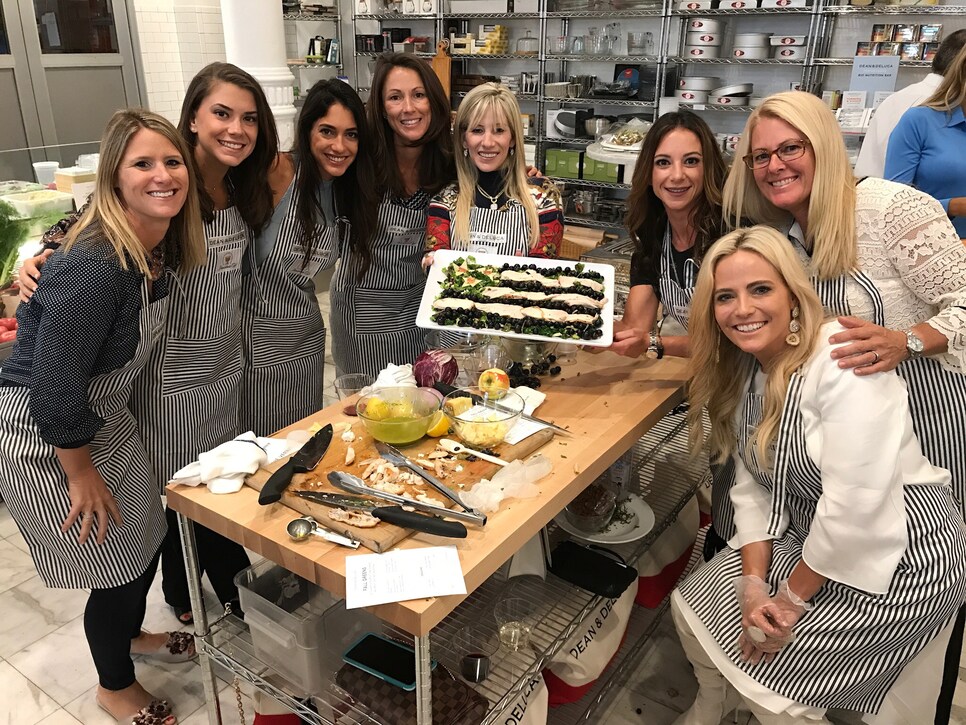 We got to listen to these two make golf jokes.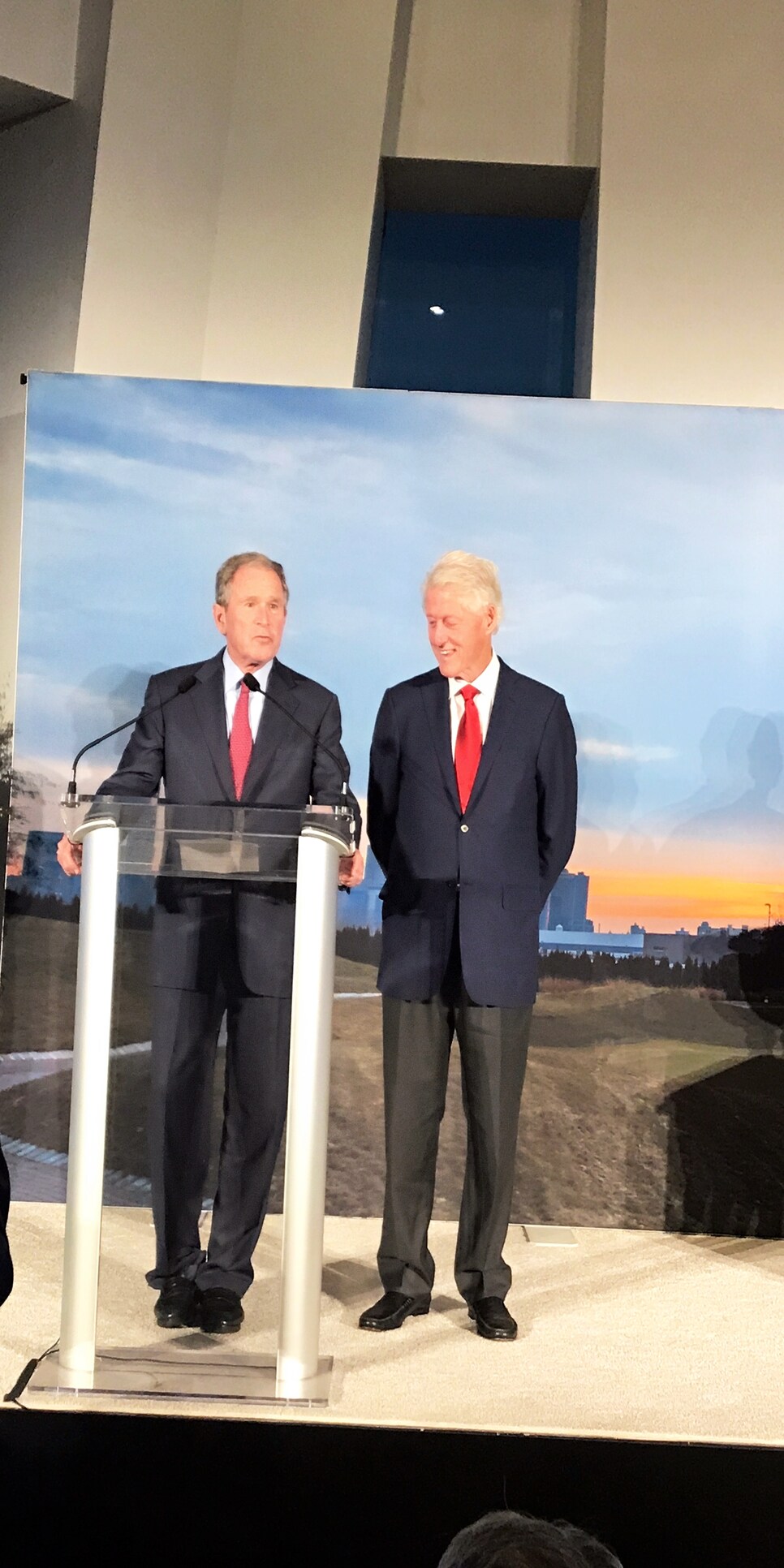 The setup in the U.S. team room was pretty sweet.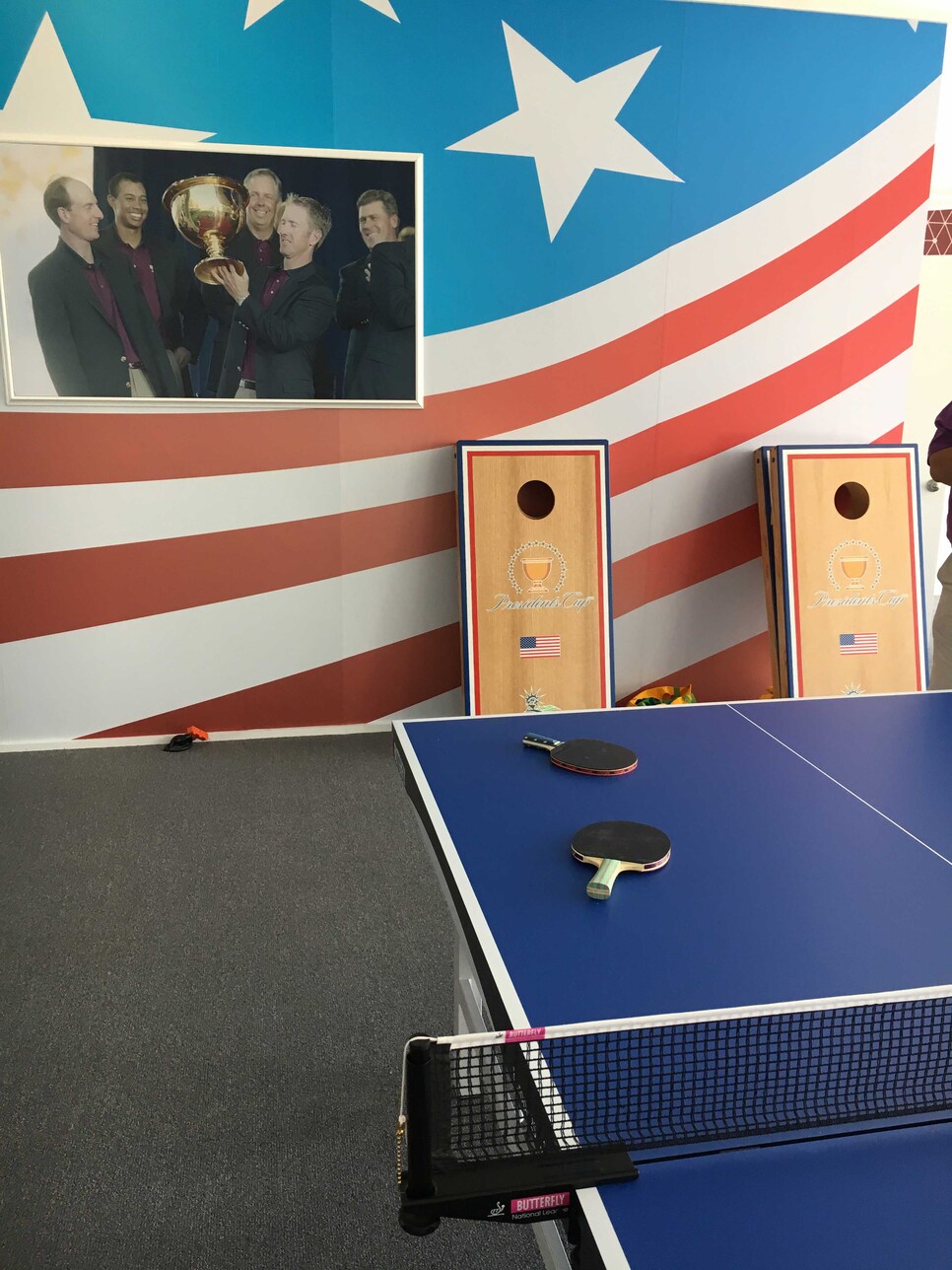 With even the smallest details given plenty of thought.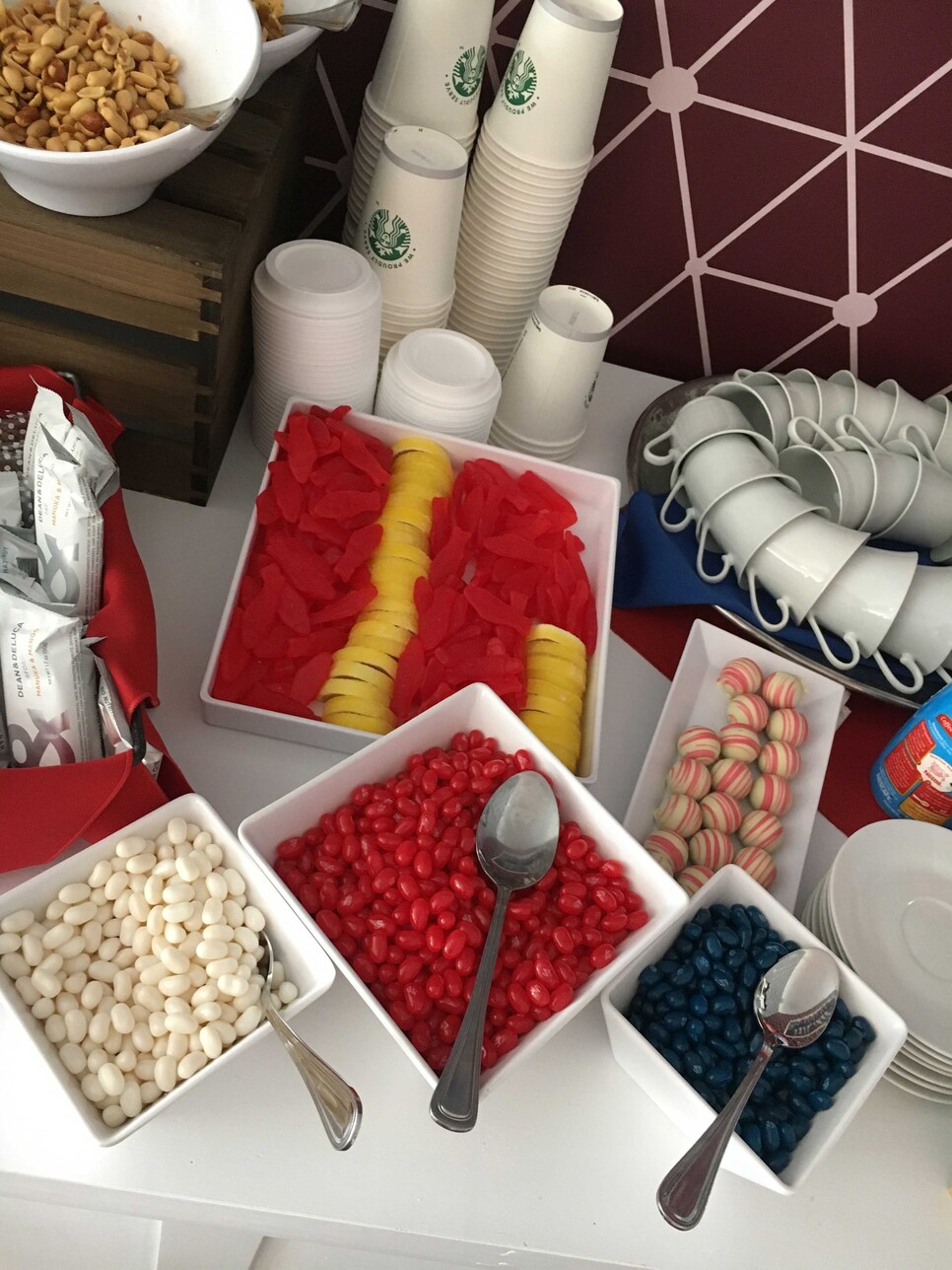 We all gathered each day on the first tee.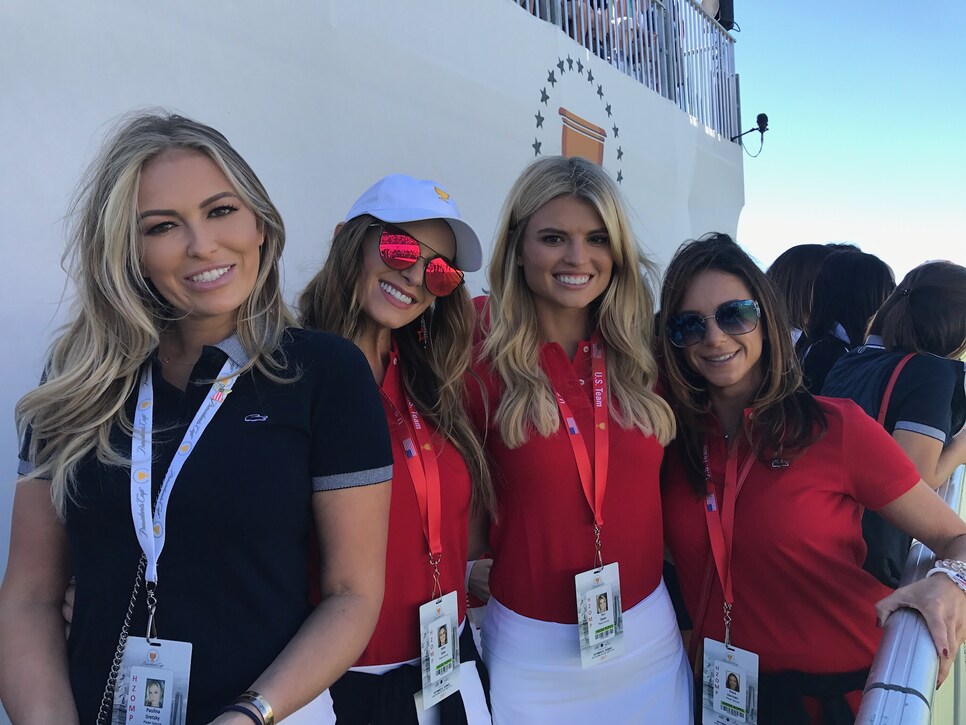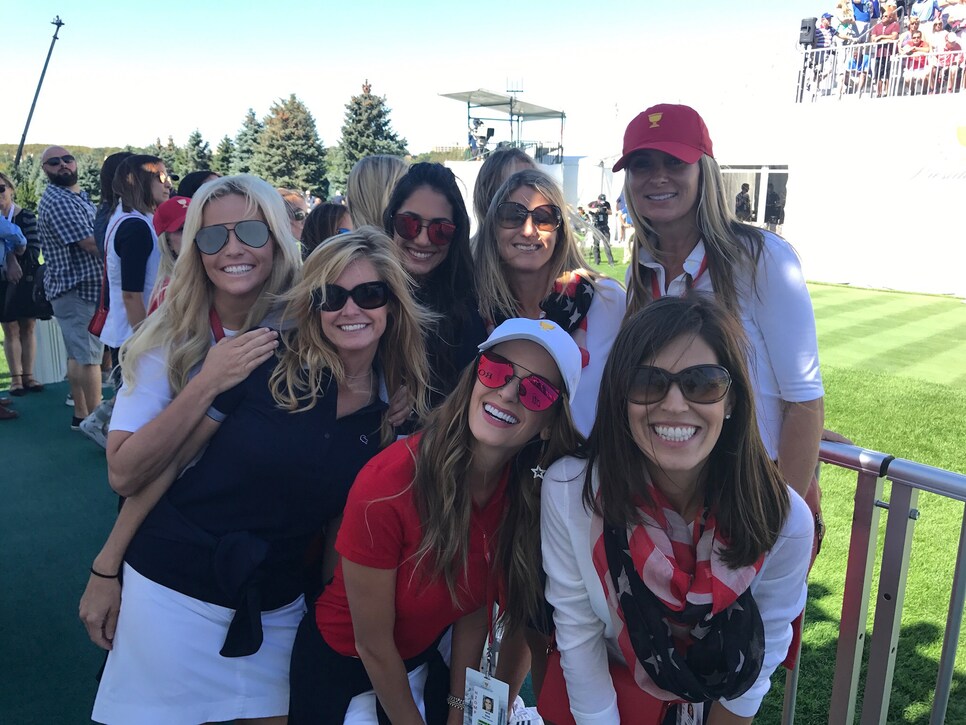 And when we ventured out on the course, it was an adventure.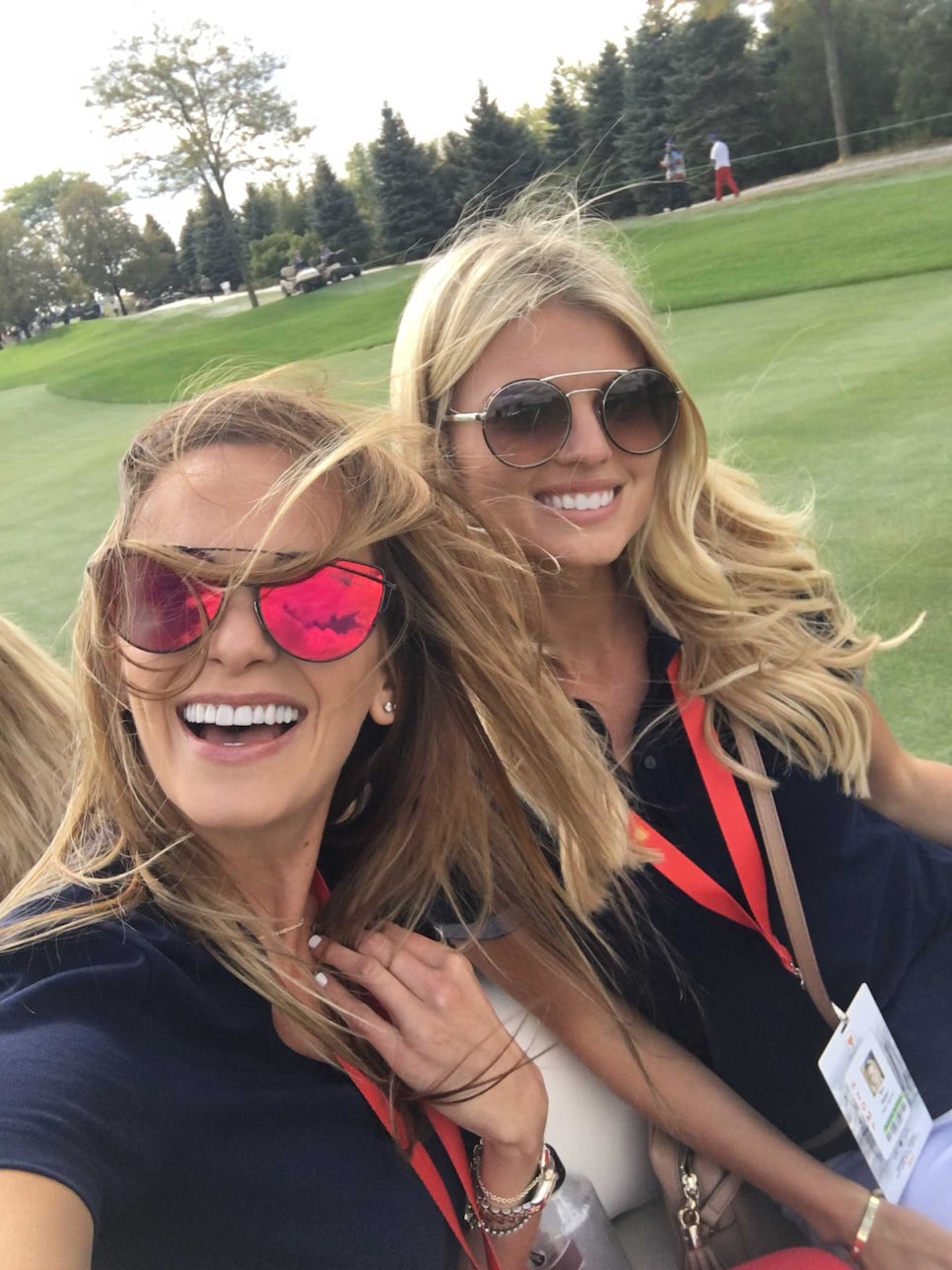 Kenny G told ME I had a good hair!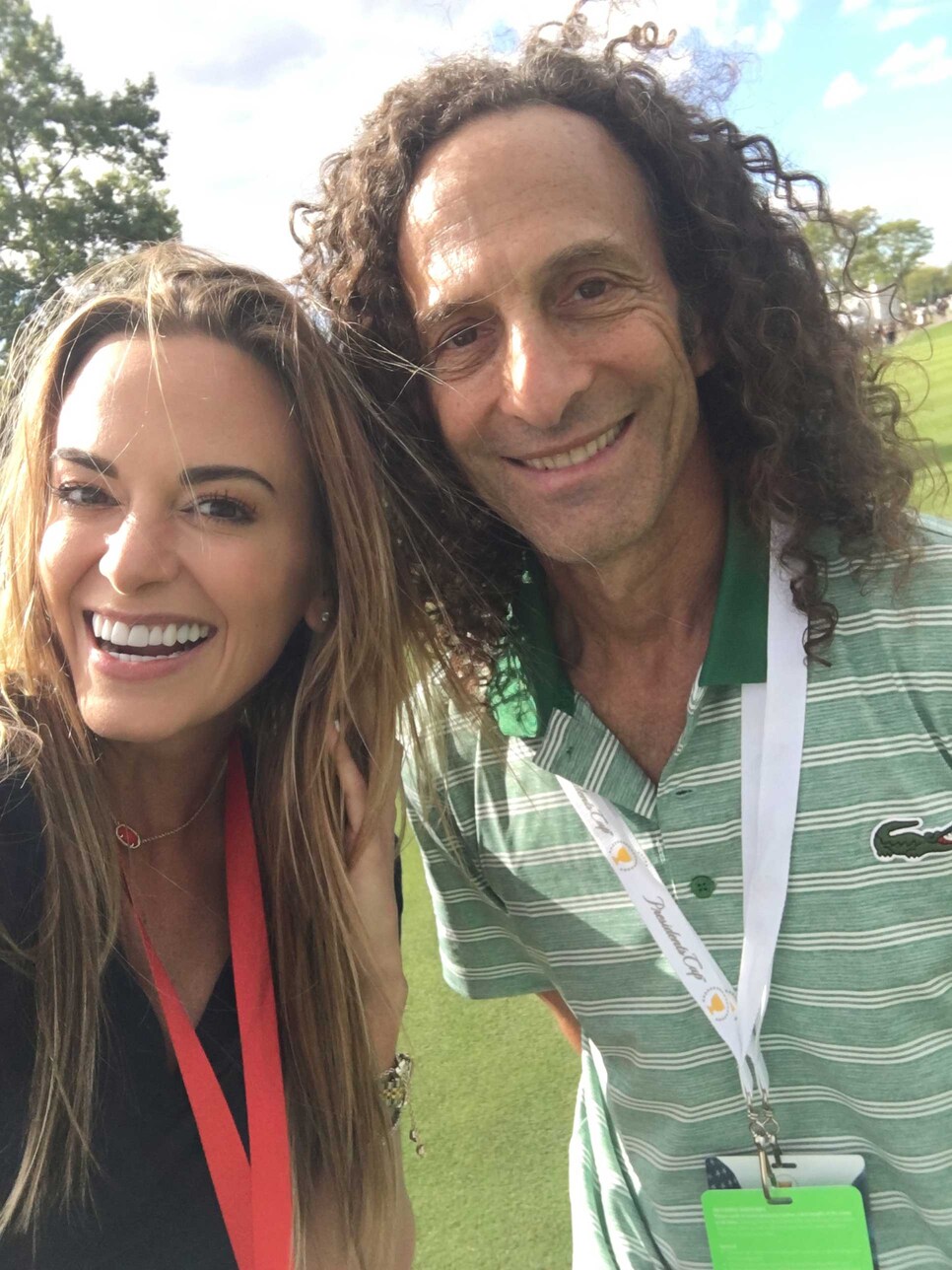 Every morning this mannequin greeted us at the elevator with what the boys would wear and our schedule.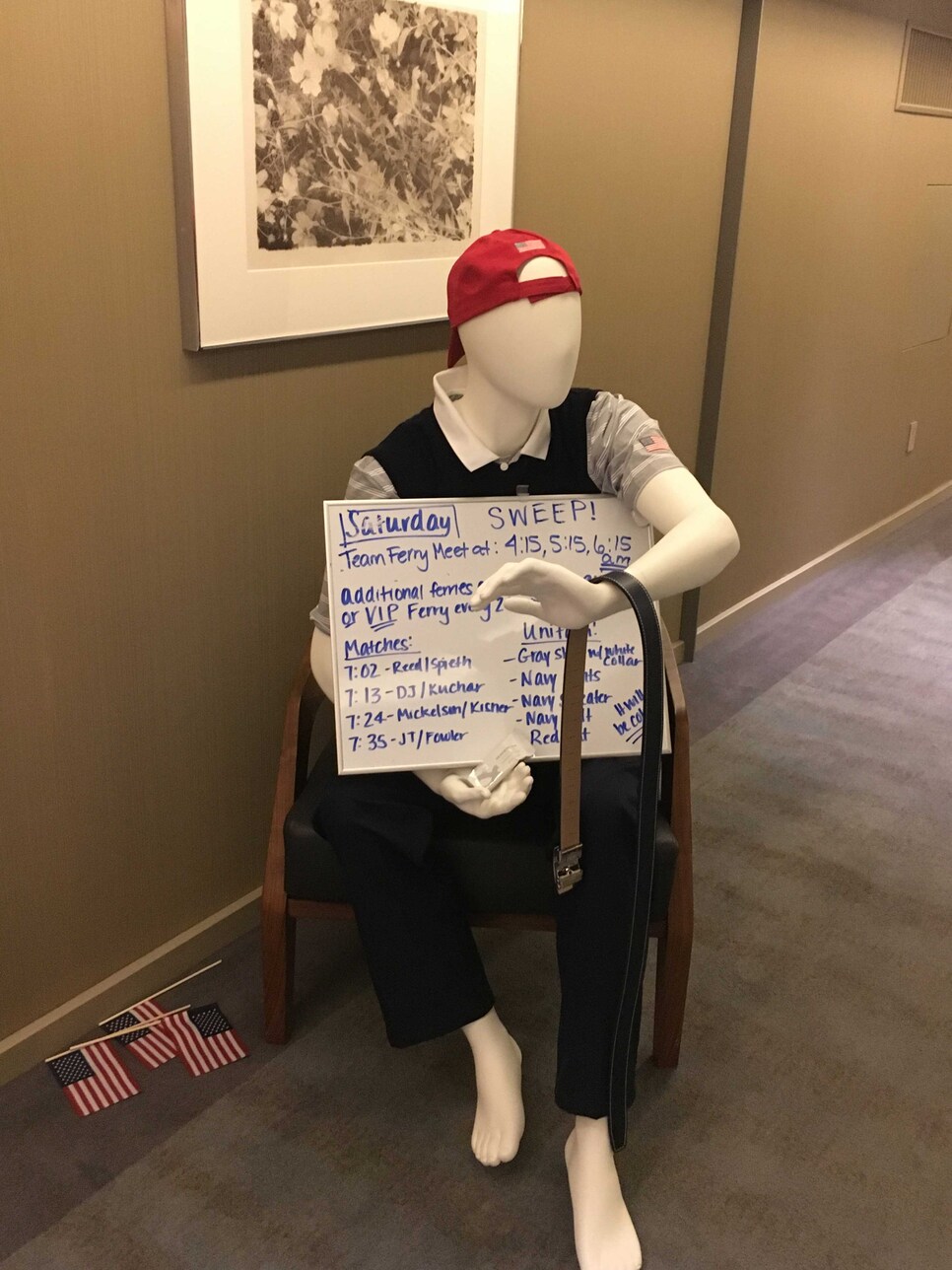 And here we are on the ferry across the river to the golf course.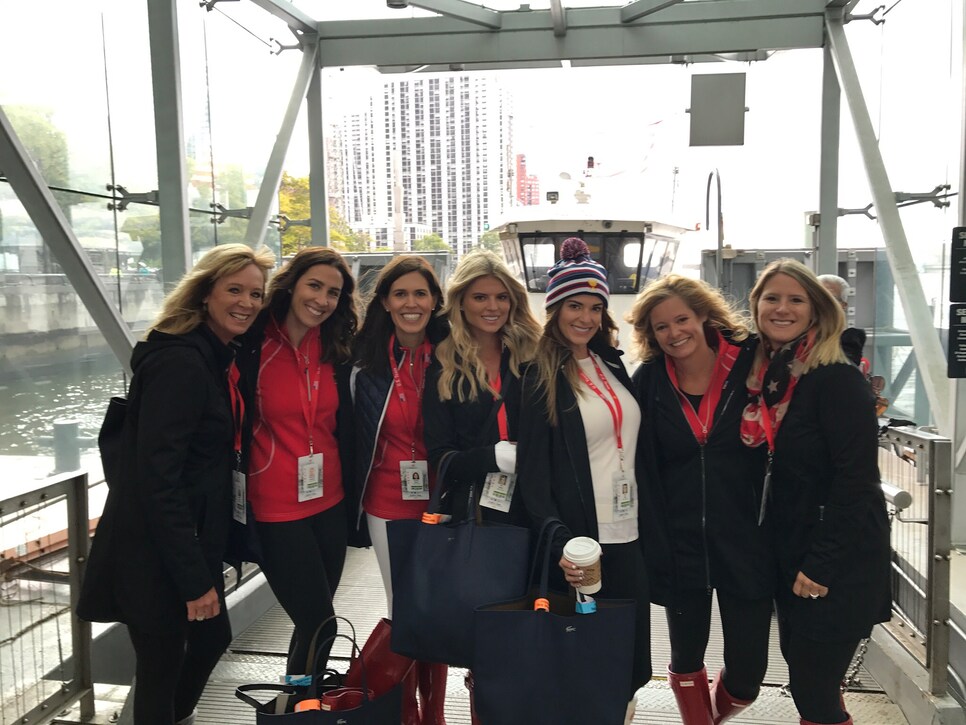 Sunday's finale led to a photo op with a special guest.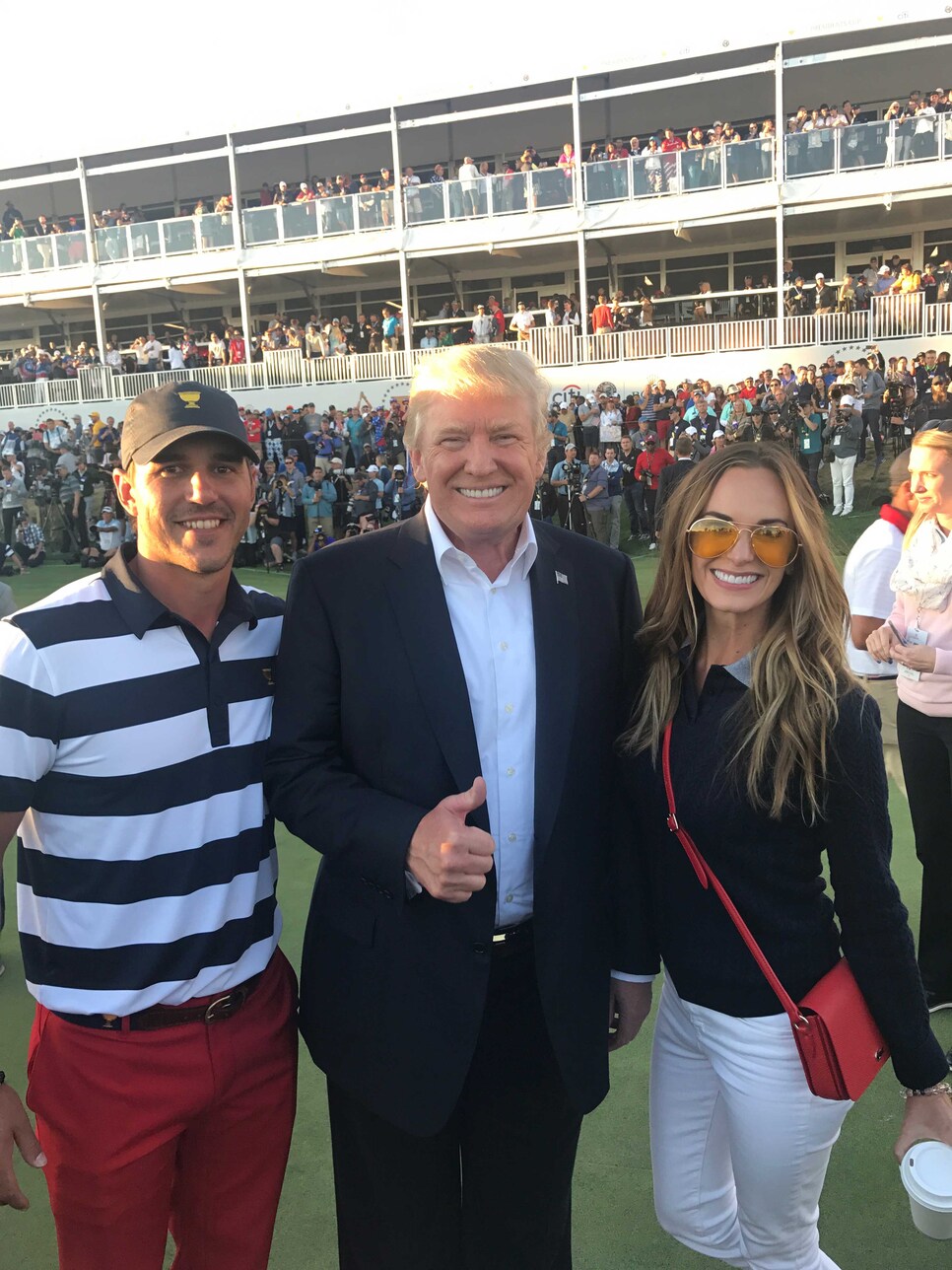 And by Monday morning, we had to find more room for all our new stuff.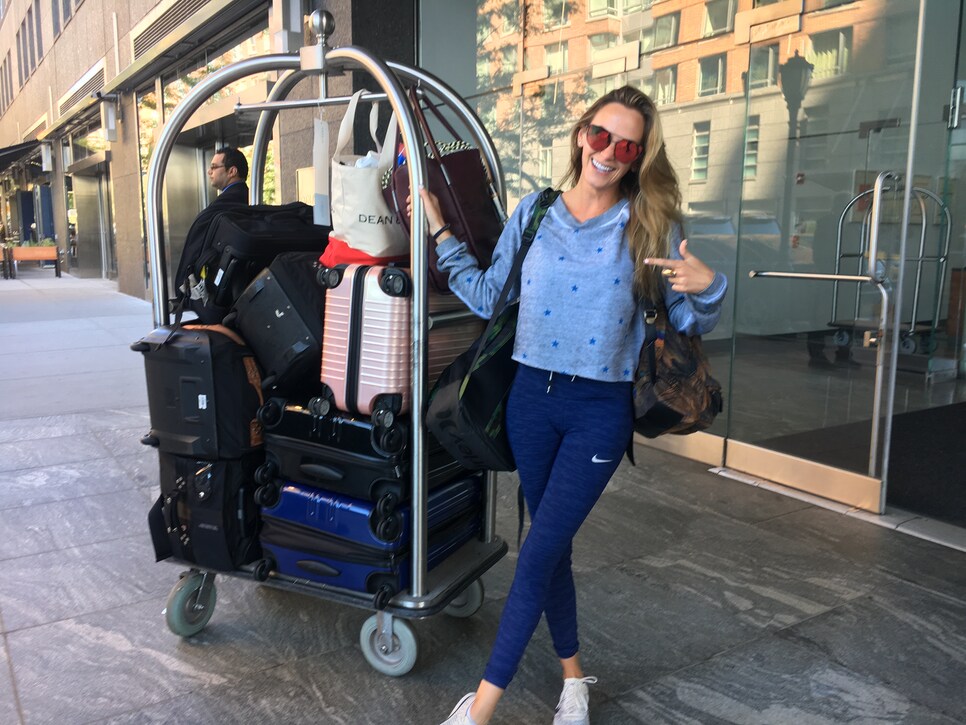 Don't feel too bad for me.