The Loop
Early, early, early look at 2009-10 preseason women's top 10
This is honestly the most dangerous prediction I make each year. I beg of you not to bet the house on this. I'd even be wary to bet the washing machine in the house. Still, lets give picking the top 10 teams in the country for the 2009-10 season a whirl, shall we ...
Today it's the women ... I'll return with the men next Monday.
Departing starters: Azahara Munoz, Jennifer Osborn
New recruits: Larissa Eruera, Jennifer Johnson, Alessia Knight
Skinny: Sun Devils lose two dynamic players in Munoz and Osborn, but already had an awfully talented player back on the bench (Giulia Molinaro) when they won at Caves Valley last month. Johnson competed in LPGA's Kraft Nabisco this March and will help keep ASU deep.
New recruits: Cyna Rodriguez
Skinny: If senior-to-be Belen Mozo returns to her 2007-08 form, the Trojans will have a realistic shot at earning their third NCAA title in eight years.
Departing starters: Tiffany Joh, Maria Jose Uribe
New recruits: Stacy Kim, Tiffany Lua
Skinny: Replacing a pair of first-team All-Americans is never easy, but the Bruins have plenty of depth.
New recruits: Casey Ann Kennedy, Haley Wilson, Carlie Yadloczky
__Skinny:__The SEC champs could be the most motivated squad out there after suprisingly failing to qualify for nationals this spring. Says here the Tigers will bounce back strong.
Departing starters: Katie Kempter, Dawn Shockley,
New recruits: Kimberly Kim, Sue Kim, Kelly Drack, Tory Bauman
Skinny: The Pioneers are ready to make the jump from top-25 program to legitimate contender for the NCAA title.
[#image: /photos/55ad714eadd713143b422ac2]|||Thumbnail image for Purdue 2008-09 logo.gif|||6. Purdue
Departing starters: Maria Hernandez
New recruits: Laura Gonzalez Escallon
Skinny: The Boilermakers were more than just Hernandez last season, but might miss their graduating senior more than any other team in the country. Belgium's Escallon is the latest International import.
__[#image: /photos/55ad714dadd713143b422aba]|||Wake Forest logo 2008-09 season.gif|||
Departing starters: Jean Chua, Nannette Hill
New recruits: Stephanie Kim, Michelle Shin
Skinny: It wasn't the finish the Demon Deacons wanted at nationals, but the ACC champions have a new swagger.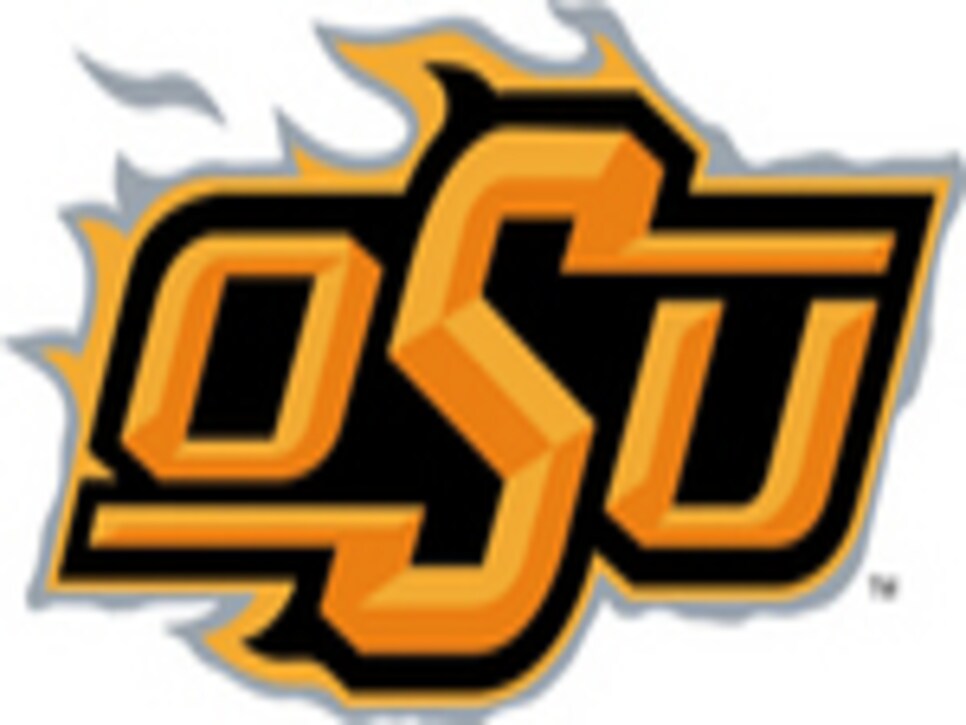 Departing starters: Pernilla Lindberg, Amanda Johnson, Karin Kinnerud
New recruits: Courtney McKim, Eyglo Oskarsdottir, Victoria Park, Jane Rah
Skinny: No freshmen class will be asked to contribute more quickly than the Cowgirls to help sophomore-to-be Caroline Hedwall keep the team pointed in a positive direction. Coach Annie Young dug deep in her recruiting, with Oskarsdottir coming all the way from Iceland.
Departing starters: Jayvie Agojo
Skinny: The Ayaka Kaneko experiment ended with her playing just one event as a collegian, but the other four freshmen from last year's Fab Five gained valuable experience in Malibu for the coming season.
__[#image: /photos/55ad714eadd713143b422acb]|||Arkansas logo 2008-09 season.gif|||
Departing starters: Lucy Nunn
New recruits: Rachel Carpenter, Emma Lavy, Meagan Roberts, Victoria Vela
Skinny: The Lady Razorbacks' program truly becomes coach Shaua Estes-Taylor's with this incoming freshmen class.