News & Tours
Ball finishes inside tree, leads to testy exchange between tour player and rules official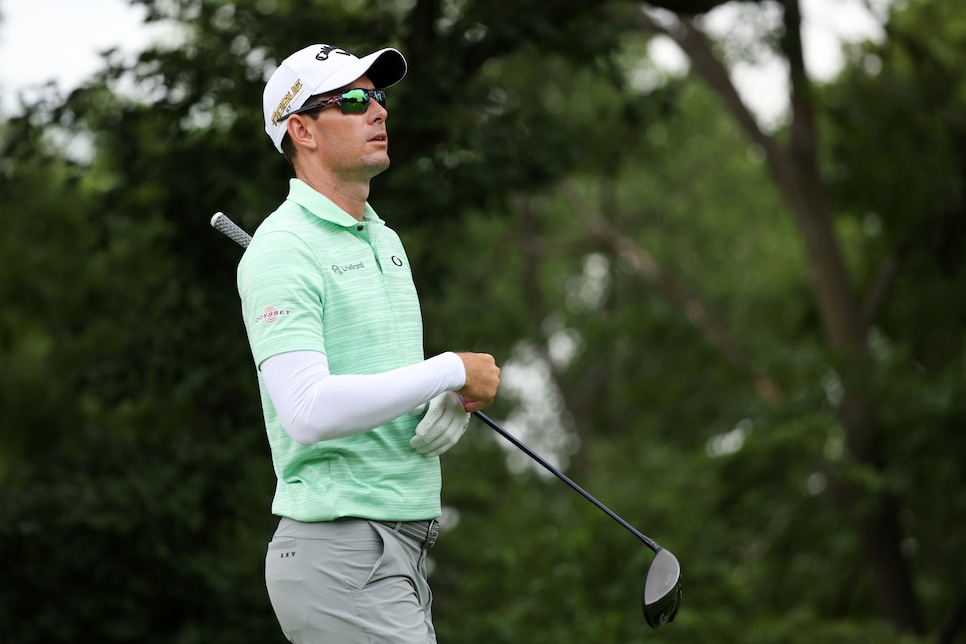 PGA Tour players are not particularly brash when asking for free relief, especially since they tend to get the benefit of the doubt more often than not. Unfortunately for Dylan Frittelli, he was not extended such latitude Friday at the John Deere Classic.
Frittelli—whose lone tour win came at this event in 2019—was off to an auspicious start this week thanks to an opening-round 66, and through seven holes on Friday he seemed to be continuing in the right direction. But on his eighth hole of the day, at the par-5 17th, Frittelli snapped his drive hard and to the left, apparently coming to rest inside a tree.
Frittelli called over a rules official, believing the ball in question was actually in a hole from a burrowing animal. The rules official, however, did not grant Frittelli relief, leading to a somewhat testy exchange. Here is the transcript of the matter in question:
Frittelli: "OK but if that hole goes five feet under the trees and my ball's still five feet under the tree and I can't reach it then you don't get relief?"
Rules official: "That's correct. Because you can't make an argument that you might be able to play the shot."
Frittelli: "I understand, but if this burrowing hole goes down another six feet and you've seen it go in that hole and it's keeping the hole, you can't play it, you still don't get relief?"
Rules Official: "That's correct."
Frittelli: "Are you sure about that?"
Rules official: "I'm positive."
Frittelli: "So if there's an ant hill…"
Rules Official: "You're inside the tree."
Frittelli: "So if you're in an ant hill and it goes buried inside the ant hill you don't get relief from that? You can't hit it because it's five feet inside the ant hill?"
Rules Official: "If there's something that prohibits you from playing that shot. If that weren't there, then you would not get relief. Such as a tree, a bush …"
Caddie: "So we can take it back a line down?"
Frittelli: "I disagree with the ruling. I understand your interpretation but I disagree with the ruling. I'll still check after if you can have somebody there to speak to me after."
It should be noted that the term "burrowing animal" was removed from the Rules of Golf in 2019. Instead the nomenclature is "animal hole." Nevertheless, the rules official deemed Frittelli's situation did not warrant free relief.
Taking a penalty stroke, Frittelli would go on to make a double-bogey 7 on the hole. He then bogeyed the next hole, but had a great rally on his back nine, shooting a three-under 32 to finish the day with a one-under 71. That puts Frittelli nine shots off the lead held by J.T. Poston in a tie for 24th.