The Loop
Dylan Bundy just delivered the worst pitching performance in MLB history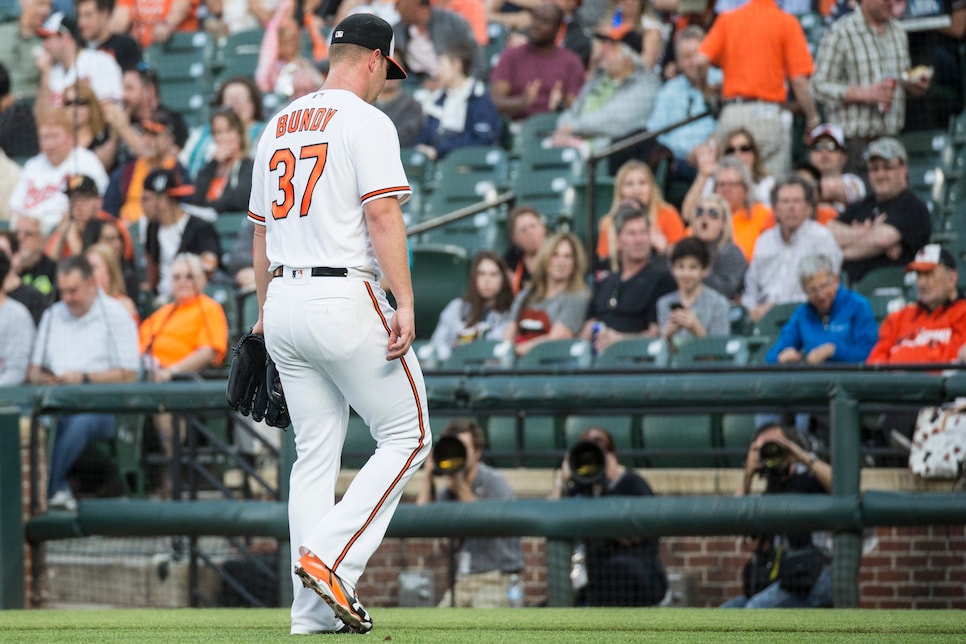 We're not here to pick on anybody. We have Orioles fans on staff and we definitely understand what it's like to have a bad day at the office. That said, we have to call a matzo ball a matzo ball, and this is one big matzo ball: Dylan Bundy's performance in last night's 15-7 drubbing by the equally lowly Royals was the worst by a starting pitcher in MLB history. Full stop. On 28 pitches, Bundy gave up a single, two walks, FOUR dingers, and seven runs all without recording an out. If you're wondering what that looks like on paper, well, here you go. We hope you have strong stomach:
Even worse is how it played out in actual, horrible life. Rated NC-17 for graphic emotional violence.
By the time Bundy was yanked in the middle of the TOP of the first, he had become the first major league pitcher to ever give up four home runs without recording an out, which is obviously a record you'd rather not put your ol' John Hancock on. That said, there were some [very faint] silver linings for Bundy:
1.) Once Bundy was pulled, the Orioles gave up three more runs in the inning. Now, losing 10-0 in the middle of the first is worse than losing 7-0, but at least Bundy got an immediate reminder that he isn't the only Oriole who sucks (though, how much evidence do you need, really?)
2.) Technically his Game Score was only the second worst since WWII.
3.) Buster Olney is a delusional, glass-half-full-of-storm-drain-run-off kind of guy.
But chin up, man. When the going gets tough, just take a deep breath a repeat after us: At least I'm not Matt Harvey, at least I'm not Matt Harvey, at least I'm not Matt Harvey...