The Loop
Dwyane Wade keeps using confusing golf analogies to compare LeBron James to Michael Jordan for some reason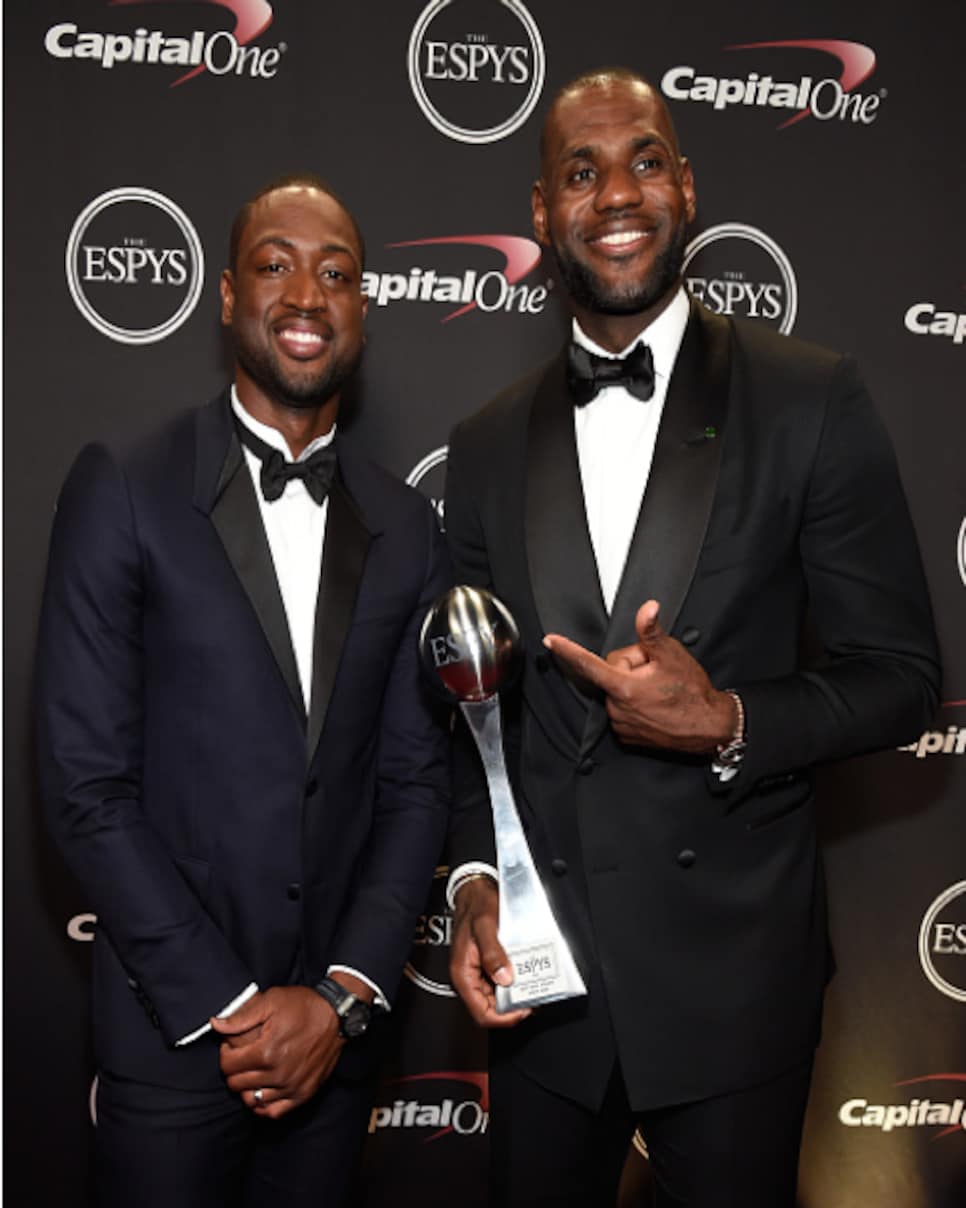 At Golf Digest, we love when superstar athletes from other sports play or even mention golf. So we applaud Dwayne Wayne's continued efforts to compare LeBron James to Michael Jordan by using golf analogies. We just think they could be a little better.
No, Dwyane, the 19th hole is exactly the type of place where this type of debate takes place.
Of course, Wade is saying he thinks his buddy and former teammate can only match Jordan. James has four regular-season MVPs to Jordan's five (both should have more), but just three NBA Finals MVPs and NBA titles to Jordan's six (Jordan also never lost in the NBA Finals, while James is just 3-4). James picked up his third title in June, but he's got a lot of work if he's going to catch Jordan in that category -- especially since the team he beat in seven games, Golden State, added another MVP, Kevin Durant, to its roster.
Where did Wade come up with that random answer? Well, he was reminded of an interview he did in 2012 in which he said the following:
"I don't know if [James] has the ability to surpass him or not," Wade said then. "That's yet to be seen. My version as LeBron being on par with Michael is this: They're both on the golf course. Michael's on the 18th hole; LeBron is somewhere on like the fourth hole. He's got a long way to go, but he's on par to get to the 18th hole."
Sigh. Does Wade not realize that any golfer can get to the 18th hole? Not exactly a big accomplishment.
Wade has since provided an update to that confusing quote.
"I think last year -- not only in my eyes, but in a lot of people's eyes -- really put him . . . he's on the 15th hole right now," Wade said of James. "And he's on his way, for sure."
So to sum it up, Wade thinks LeBron is on his way to meeting Michael on the 18th hole, but he can't play anymore holes once he does, and they won't be stopping in the clubhouse for a drink. Got it?