The Loop
Duval hedges his bets, enters Q school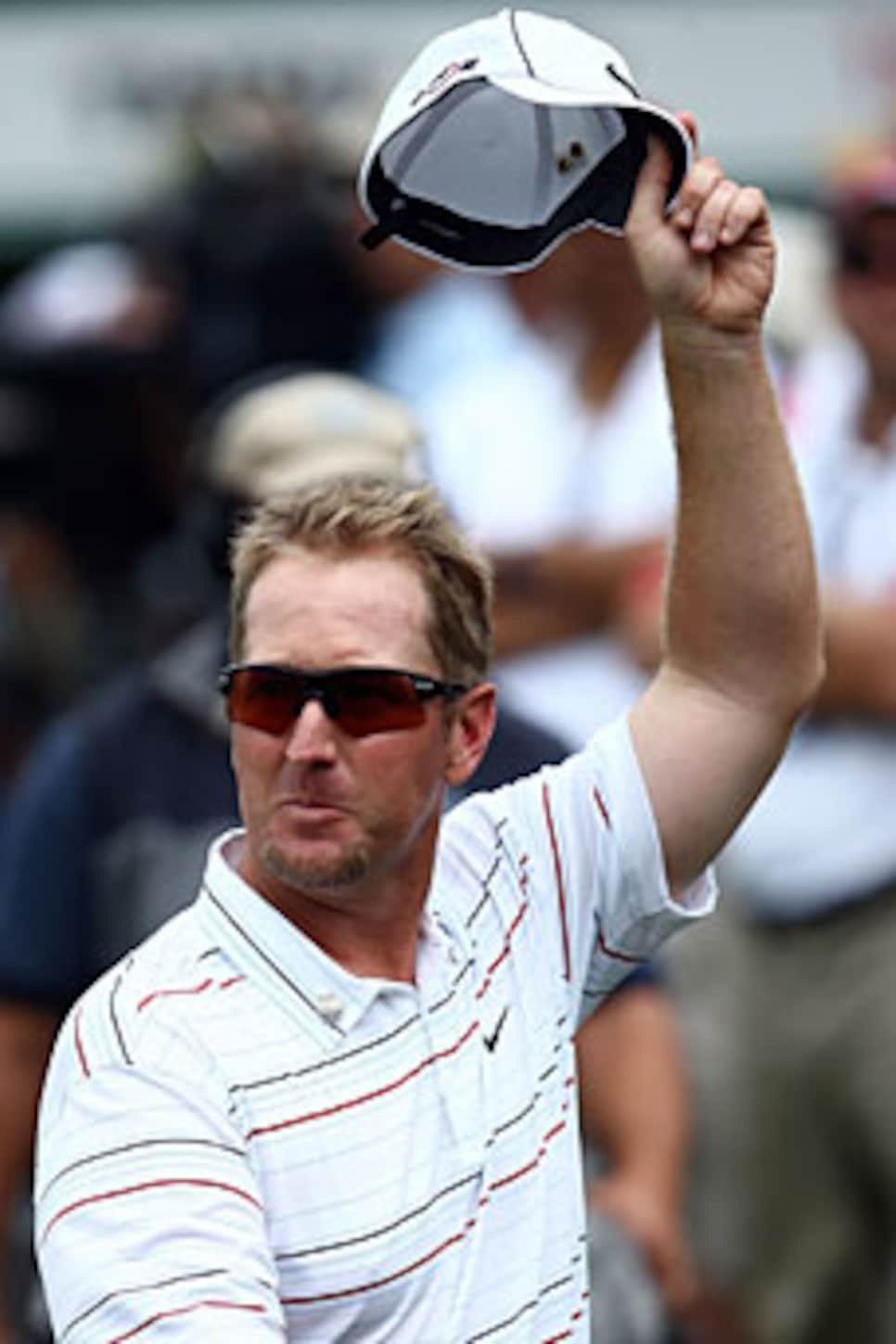 MADISON, Miss. -- Perched precariously on the bubble at 125th on the PGA TOUR money list entering this week's Viking Classic, former British Open champion David Duval is following his practical inclinations and considering all of his options for the 2010 season. Among them is entry in the PGA TOUR Qualifying Tournament.
Duval said Friday at Annandale GC that he has entered Q-School in case he is not fully exempt next season. The 13-time Tour winner played this season on his one-time exemption for top-50 in career earnings. The final stage of Q-School is Dec. 2-7 at Orange County National in Winter Park, Fla.
"I actually looked into it last year, and I found out I was exempt into the final stage, but, unfortunately, I had missed the deadline by two days," Duval said with a laugh. "So this year I went ahead and checked earlier and then entered. I just figured it was best to have that option."
Duval, who turns 38 in 10 days, said he was trying to not be fixated on what his status would be next year. His 125th-place standing is due largely to his tie for second at the U.S. Open at Bethpage Black, where he earned $559,830, which, interestingly qualifies him for the 2010 Masters and U.S. Open at Pebble Beach.
"I would like to think I could play 15 or 18 events off exemptions, but you never know. It's not something you want to do necessarily," Duval said. "I'm in a unique position, though, because I could conceivably not be exempt on the PGA Tour next year, but I would be in the first three majors. Kind of a funny situation. I think I've been pretty loyal to tournaments, and I would like to think I'll be able to play enough off exemptions. We'll see what happens."
Regardless of where Duval finishes, it clearly appears that he is gearing up for 2010. Last week at the Frys.com Open, Duval reunited with caddie Mitch Knox, who was on his bag for all of his 13 victories.
"We've had a lot of good success together," said Knox, who last worked with Duval in '04. "Hopefully, we'll say something or do something at the right time that will help him in a certain situation to get him over the hump. He knows what to do. I was fortunate enough to be with him when he was playing really well, and I can tell you, that was something to watch. I think he can be that player again. I just want to help."
(Photo: Chris McGrath/Getty Images)