The Loop
Dustin Johnson's leave of absence so far has been golf at a high-end Idaho resort
LOUISVILLE, Ky. -- When Dustin Johnson announced last week he would be seeking "professional help for personal challenges I have faced," one interpretation was he was entering some type of treatment center.
As of Wednesday, Johnson is still just playing golf.
According to sources, the 30-year-old Johnson has been spending the past few weeks with fiancee Paulina Gretzky at the high-end Gozzer Ranch Golf and Lake Club near Couer d'Alene, Idaho, where Paulina's father, hockey legend Wayne, had his first Gretzky Hockey School. The well-circulated photo of Johnson caddying for Paulina was during the club's Ladies Member-Guest. Johnson has been playing every day as well, shooting a 61 on the Tom Fazio-design that sources say was close to being a 59.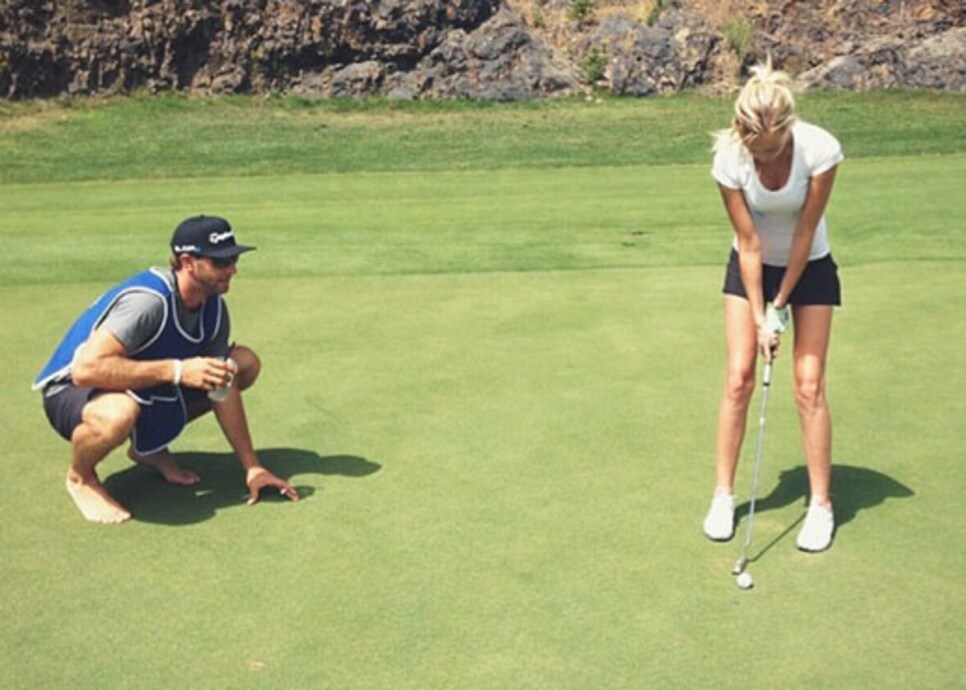 In a statement released through his management company last Thursday, Johnson said, "By committing the time and resources necessary to improve my mental health, physical well-being and emotional foundation, I am confident that I will be better equipped to fulfill my potential and become a consistent champion."
Johnson's agent David Winkle had no comment on Johnson's whereabouts, but did say he's in touch with Johnson every day, and that "he's in good spirits, and appreciates the support."