The Loop
Dustin Johnson wins Vardon Trophy, PGA of America Player of the Year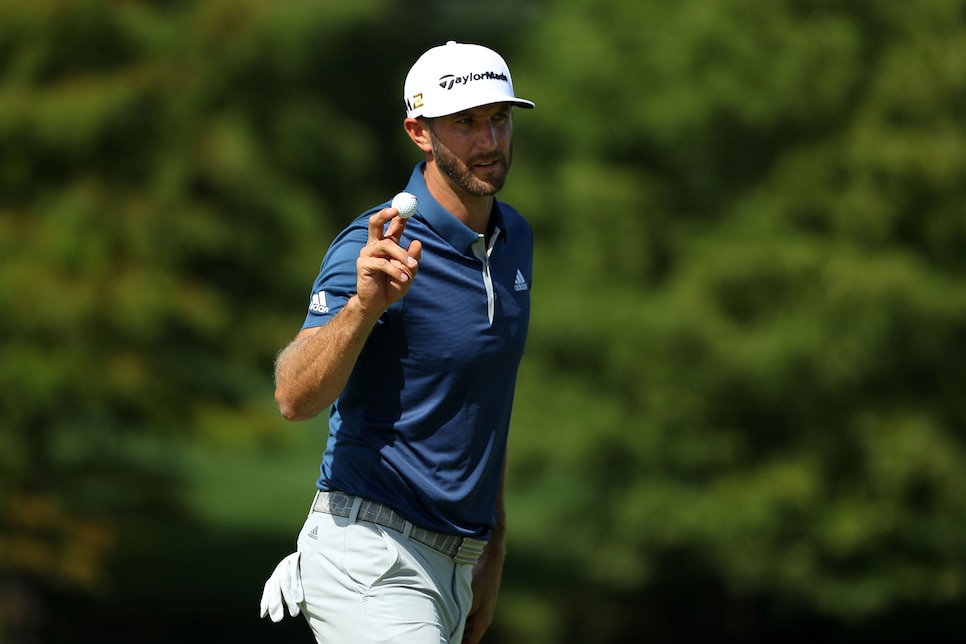 Dustin Johnson watched the Tour Championship and FedEx Cup slip from his grasps in Atlanta last Sunday. Luckily for Johnson, the 32-year-old will have plenty of hardware heading his way in the upcoming weeks.
Johnson captured the PGA of America Player of the Year and Vardon Trophy honors on Wednesday. The Player of the Year award is based on a numerical system with points awards to wins, money list position and scoring average. Johnson finished with 90 points, besting Jason Day's 74. For the Vardon, given to the player with the lowest adjusted scoring average, Johnson paced golf with a 69.172 mark. Following behind were Adam Scott (69.470) and Jordan Spieth (69.520).
On Tuesday, Johnson was named one of the six finalists for the PGA Tour Player of the Year. The last time a player didn't take home both POY awards was in 1991, when Corey Pavin won the PGA of America's prize while Fred Couples grabbed the PGA Tour's trophy.