The Loop
Dustin Johnson wins U.S. Open with his brother by his side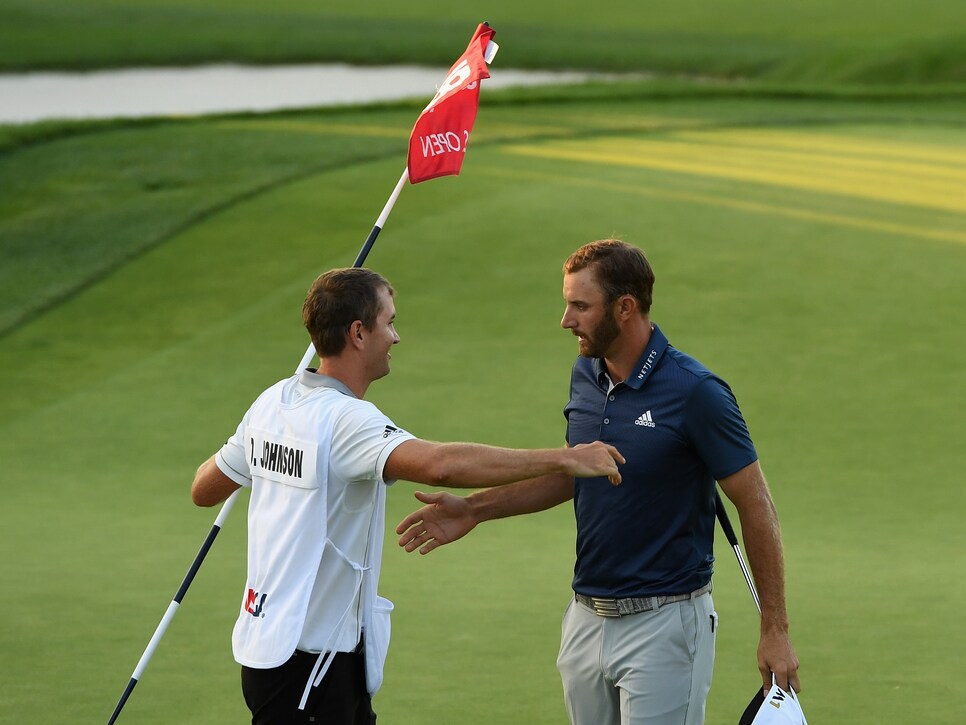 OAKMONT, Pa. -- Father's Day coincides with the final round of the U.S. Open, which is apropos: Golf is a game of fathers and sons.
Yet on Sunday at Oakmont, it was another family relationship that triumphed: A bond between brothers.
Even before his breakthrough win in Western Pennsylvania, Dustin Johnson was a household name. What few people realize is the man on his bag is his younger brother, Austin.
He is an athlete of his own, playing basketball at Charleston Southern, and Johnson's closest companion. "He's my best friend," Dustin said at his winner's press conference.
When Austin graduated college, he wasn't sure what he wanted to do for a career.
"I was getting my resume together," Austin said in 2013.
But at that same time, Johnson was contemplating replacing his current caddie, Bobby Brown. And as Austin had served as his temporary looper at the HSBC Champions -- an event the duo won together -- Dustin decided to make Austin his new full-time caddie. Austin would not need to submit said resume.
"Probably wouldn't have believed it anyway," Dustin said.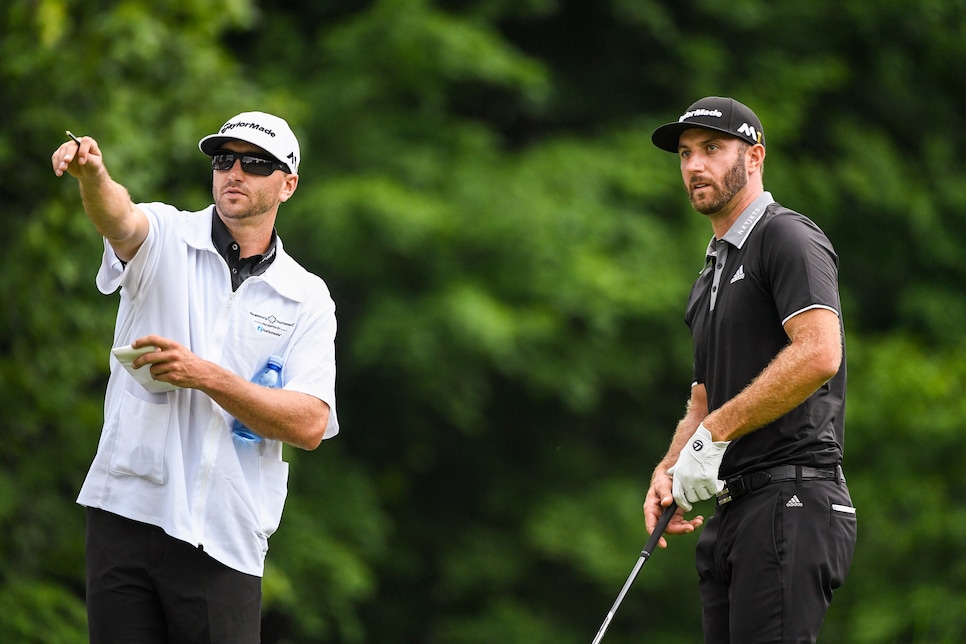 The Johnsons became one of the most successful pairings on the PGA Tour. Heading into this week's U.S. Open, Dustin had five top-10 finishes in his last eight majors.
However, in golf circles, some wondered if Dustin's occasional mental lapses would be negated if a more assertive, experienced voice was carrying his clubs. Others argued that Johnson's work ethic -- Brown once said "He's not the most dedicated player on the planet" -- was getting a pass with his brother by his side.
These rumblings grew following Johnson's six-month sabbatical from the tour, and resurfaced during his weekend falter at St. Andrews last summer.
Yet, you don't turn your back on family. In fact, to Dustin, Austin wasn't the issue with his game. If anything, he was one of the primary reasons for Johnson's success, keeping him relaxed and at ease on the course.
On Sunday, Johnson was able to silence his critics in resounding fashion. That Johnson was able to stay cool during a heated moment wasn't a coincidence.
"To have somebody you really enjoy being out there with you, it definitely makes things a lot better," Johnson said on Sunday night. "We've spent a lot of time together. A player and his caddie, we're spending a lot of the day together every day, especially during the tournament.
"To have my brother out there with me, it's been awesome the past 2 1/2 years," Johnson said. "It's just getting better."
He could have been talking about his game, or his time with his Austin. Probably both.