The Loop
Dustin Johnson to Wayne Gretzky: 'It's going to make me a better person…and a better golfer'
Dustin Johnson told his future father-in-law Wayne Gretzky that his hiatus from golf is "going to make me a better person and a more responsible person," and by extension a better golfer, Gretzky said Wednesday on a Canadian radio show.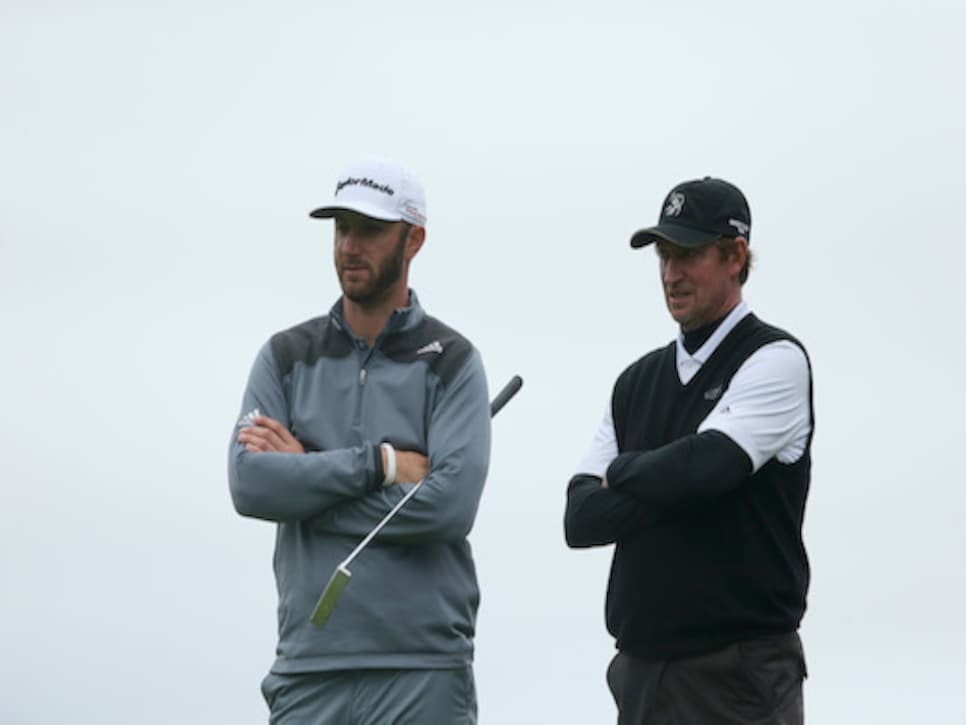 "Obviously life isn't perfect and he went through a tough time," Gretzky said on Sportsnet 590 The Fan. "And, as he said to me, it's going to make me a better person and more importantly a more responsible person, and through that it's going to make me a better athlete and a better golfer.
"In life, unfortunately, sometimes we forget that even athletes are human and there's bumps in the road, and, most importantly, he's a wonderful person with a good heart and we care about him. He's our future son-in-law and we love him dearly. It's been a tough time. When you go through tough times as a family that's when you have to stick together the most."
Johnson, who is engaged to Gretzky's daughter Paulina, announced July 31 he was leaving the PGA Tour indefinitely "to seek professional help for personal challenges," though a report said that he has been suspended by the tour for six months.