The Loop
Dustin Johnson surprises kids at his junior golf tournament by showing up with the U.S. Open trophy
Young golfers competing in Dustin Johnson's junior golf event this week got a nice surprise when the tournament's benefactor showed up with his most valuable golf possession. The new World No. 1 brought his U.S. Open trophy to the pre-event banquet and took photos with all the participants.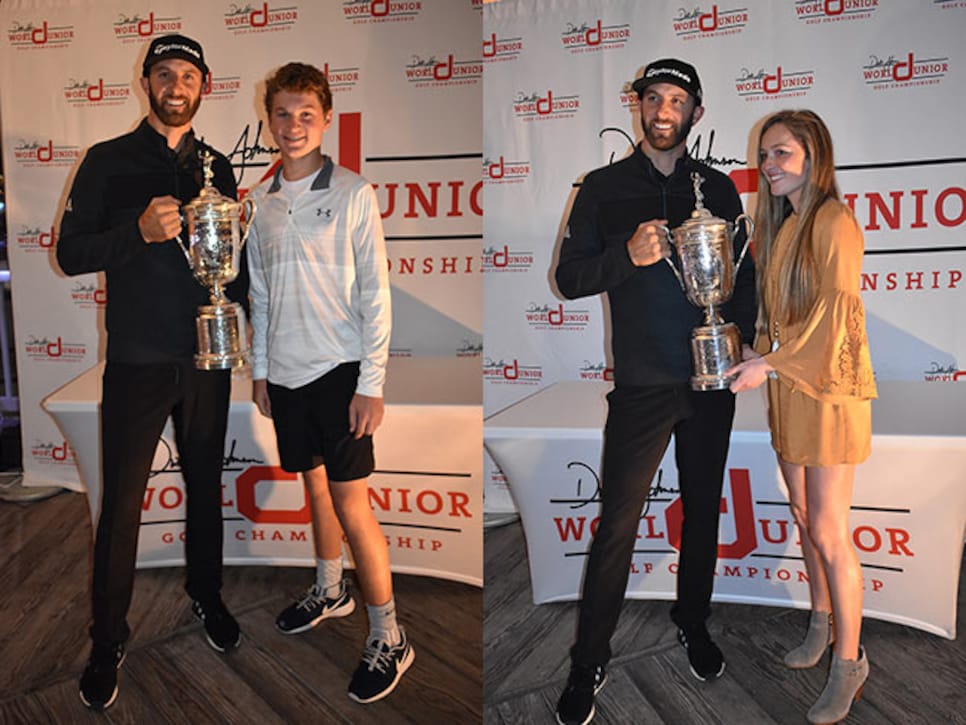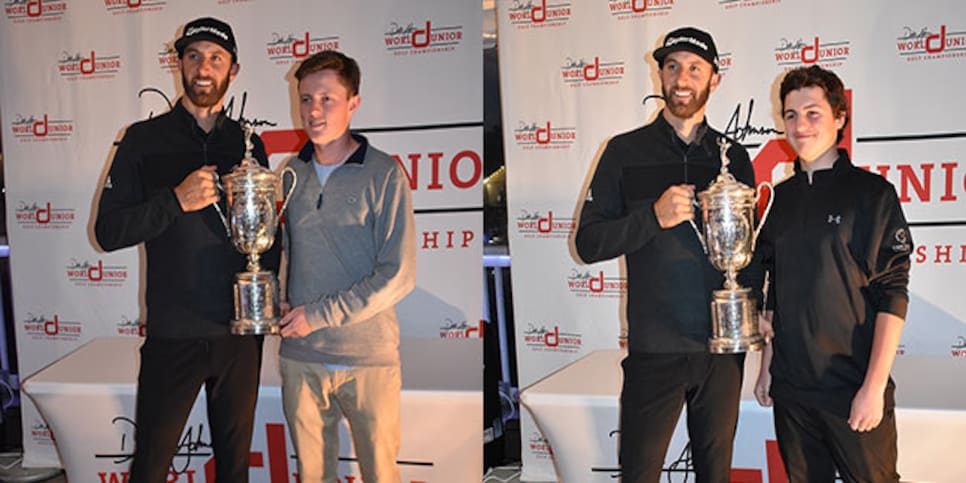 After, the kids got another surprise when Johnson had all the photos printed out and signed.
The Dustin Johnson World Junior Golf Championship is being played at TPC Myrtle Beach, Johnson's former home course, for the second consecutive year. This year's event features 104 players representing 19 states and five countries.
"Dustin's goal when we launched this tournament was to make it one of the premier events on the junior golf calendar," said Allen Terrell, Director of Coaching/Managing Partner of the Dustin Johnson Golf School. "We've taken another big step toward that goal this year, enhancing the quality of the field, and we will again deliver on the experiential side as well. Dustin is thrilled with where the tournament is in Year 2, and we are as well."
We're guessing the kids were thrilled with the unexpected photo opportunity as well.