News
Dustin Johnson regains No. 1 world ranking, Tiger Woods up to No. 13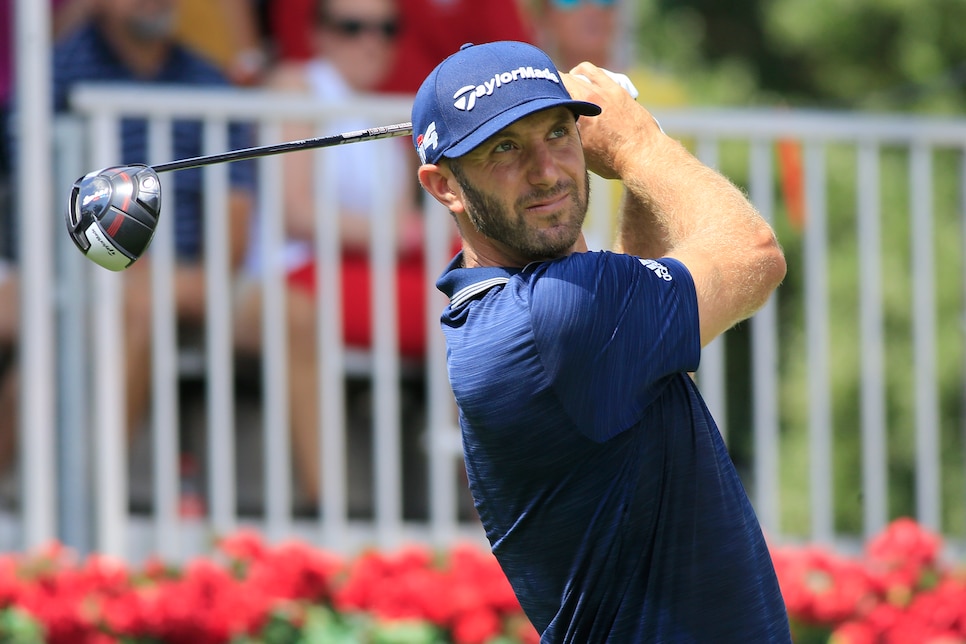 ATLANTA—It was evident to all that watched the proceedings at East Lake that Tiger Woods claimed the day, winning the Tour Championship by two shots. Oh, and Justin Rose was a winner too, his three-over 73 good enough for a T-4 finish to claim the season-long FedEx Cup points race. And we'd be remiss in forgetting Dustin Johnson, who boasts a significant title as well.
So, for those of you scoring at home, Woods, Rose and Johnson all left Atlanta on top. Got it?
For Johnson, thanks to a final-round 67, finished third at the Tour Championship, a standing that jumped Rose in the OWGR. Meaning Rose's reign as No. 1 in the world comes to an end after two weeks and one-tournament start. Given the $10 million just deposited in his bank account, we doubt Rose is losing much sleep.
Rose is now No. 2, followed by likely PGA Tour Player of the Year Brooks Koepka at No. 3. Justin Thomas and Francesco Molinari round out the top five.
Also of note is Woods, who moved to 13th with his victory on Sunday. When Woods logged his first competitive round last December at the Hero World Challenge, the 14-time major winner was 668th in the world. That, my friends, is quite the surge.
Johnson has now been No. 1 in the world for 78 weeks in his career. Woods has the record at 683.