Knot tying
Dustin Johnson says no date set 'yet' for wedding with Paulina Gretzky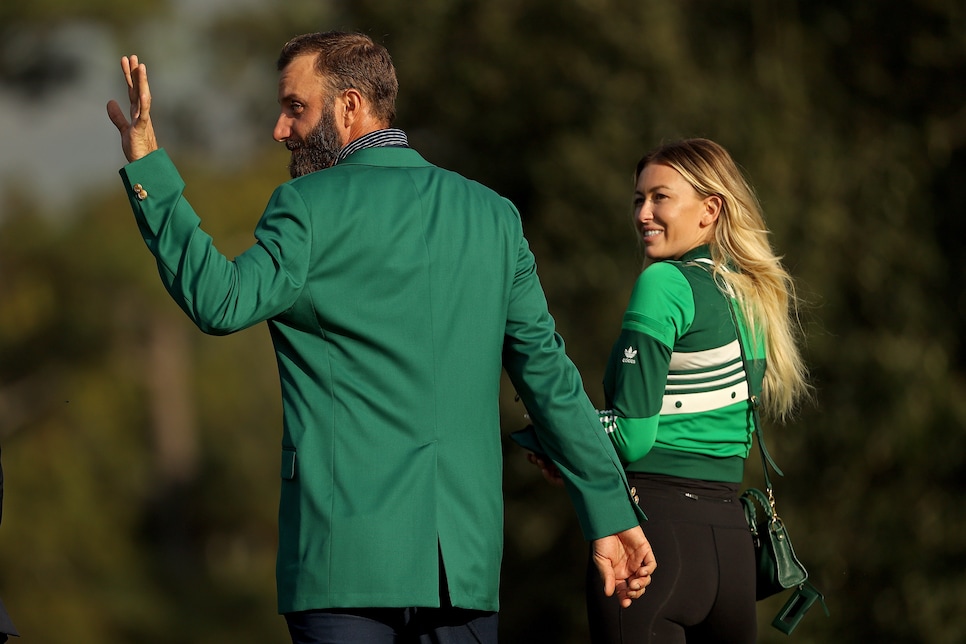 While Dustin Johnson and his fiancée Paulina Gretzky have been a happily engaged couple now for nearly eight years, the question always lingered: When might they actually tie the knot?
Earlier this week, Gretzky seemed to be hinting that the day is coming soon. She took to social media to post images of herself dress shopping with Vera Wang.
This was happening while Johnson was playing at the Valspar Championship, where his mind was far away from wedding bells. Instead, it was focused on trying to figure out a game that has been off from the peak form that lifted Johnson to the FedEx Cup title, return the World No. 1 and earn him his second major championship title at the November Masters.
A balky putter proved costly for Johnson at Innisbrook Resort's Copperhead Course as he posted rounds of 71-68-74. After entering the tournament ranked 112th in strokes gained putting—a stat he was 48th in last season—Johnson was 61st out of the 69 players who made the cut in the stat this week, including losing more than two strokes to the field on the greens on Saturday alone.
On Sunday, he told Golfweek that he had five lip-outs on his first 12 holes. A closing two-under 69 left him two under for the week and tied for 48th. Johnson hasn't a top-10 finish in his last six starts since the Genesis Invitational—including a missed cut in his title defense at Augusta National last month—after finishing with eight top-10s in his nine previous PGA Tour starts.
So what about a wedding sometime in DJ's future? Johnson told Golfweek on Sunday that they are getting closer but when asked about a specific date, he didn't offer much.
Or at least not one that he's going to share right now with the public.