News
Dustin Johnson lets Tiger Woods know who's boss in terms of driving distance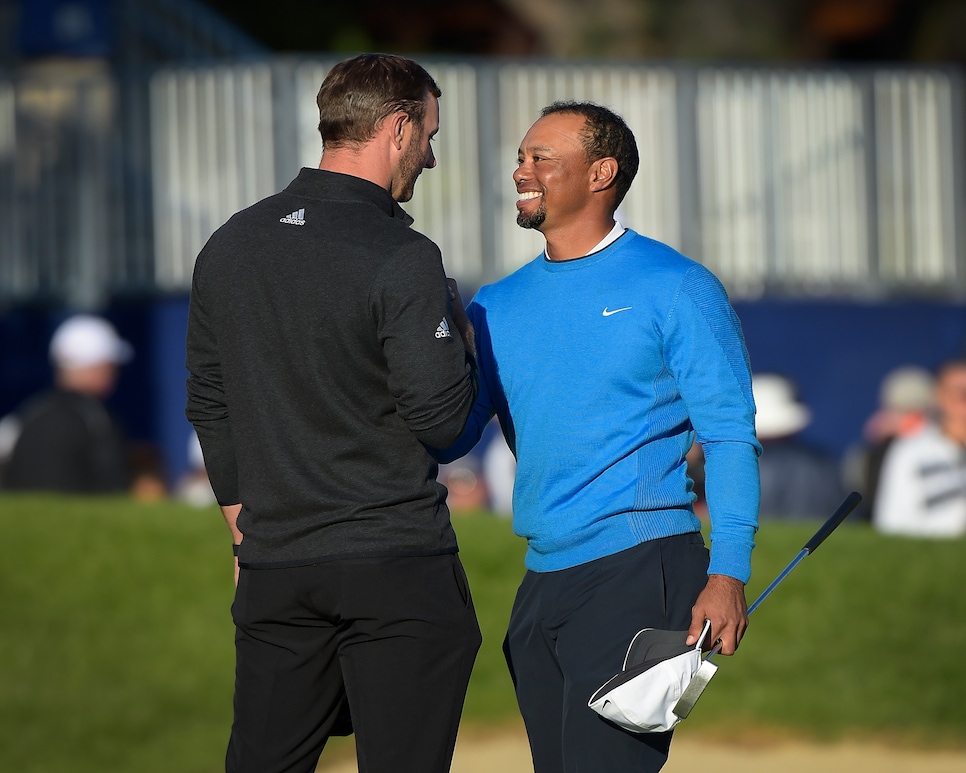 "He hit it by me a couple of times," Johnson confirmed to the Associated Press' Doug Ferguson on Monday ahead of the Hero World Challenge. "Did I bomb one and he hit it past me? No. But he did hit it past me a few times. He was moving it."
Sounds like DJ thinks that "half the holes" assessment was a little bit of a stretch. And on Tuesday, he issued this (mostly) playful jab at Tiger letting him know he's still the long-ball king:
Boom! Although, tagging Tiger in the tweet would have been a stronger statement.
In any event, the resumption of any potential long-drive contest between the two will have to wait until at least Friday. Woods and reigning PGA Tour Player of the Year Justin Thomas will tee it up together in the first round.