The Loop
Dustin Johnson latest golfer to withdraw from Olympics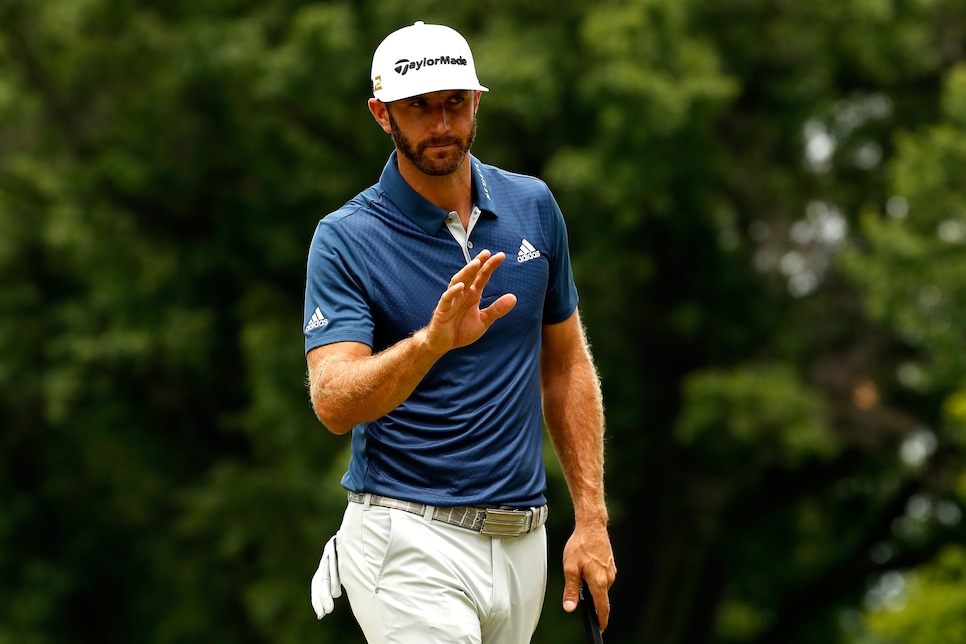 The Olympic golf competition sustained another crushing blow on Friday when U.S. Open champion Dustin Johnson withdrew because of concerns over the Zika virus.
"This was not an easy decision for me," Johnson, the No. 2 ranked player in the world, said in a statement released by his management company. "But my concerns about the Zika virus cannot be ignored."
Johnson joins fellow major champions Jason Day, Rory McIlroy, Adam Scott, Louis Oosthuizen, Charl Schwartzel and Graeme McDowell in pulling out of next month's Games, which will mark golf's return as an Olympic competition after a 112-year absence. Johnson, who has won in each of his last two starts, has an 18-month-old son, Tatum, with his fiancee Paulina Gretzky, and says they plan to have more children.
"I feel it would be irresponsible to put myself, her or our family at risk," Johnson said. "I believe I am making the right decision for me and most importantly, my family. While I am sure some will be critical of my decision, my hope is that most will understand and support it."
Johnson's spot on the U.S. team would have become official on Monday, the date when all Olympic rosters will be finalized. With Johnson withdrawing from the competition, Patrick Reed is set to replace him on the team based on his position on the World Ranking and Olympic rankings (No. 13). Playing in the Scottish Open, Reed said earlier this week that if a spot did open up, he would travel to Rio and compete.
The other Americans currently on the Olympic roster are Jordan Spieth, Rickie Fowler and Bubba Watson. Both Spieth and Fowler, however, have stopped short of confirming they will definitely play. If either were to decide not to play, Matt Kuchar is currently the next American eligible to make the team.
With Johnson's decision, Spieth is currently the only men's player in the top four of the World Rankings not to have announced he has withdraw. A total of 13 male golfers have withdraw, nine of whom are ranked in the top 30.