The Loop
Dustin Johnson is back, but 'will this turn out like another John Daly fable?'
Stories of interest you might have missed…
"There are two players in the post-Tiger Woods era who have left Graeme McDowell feeling utterly helpless and wondering how on earth he can compete," Derek Lawrenson of the Daily Mail writes. "One, of course, is his old friend Rory McIlroy. And the other is Dustin Johnson…And now Johnson's back. Will this turn out like another John Daly fable, where he returns but only to fall back into his old ways as quick as a lead can disappear on a pressure-filled Sunday? Happily, all the signs point the other way."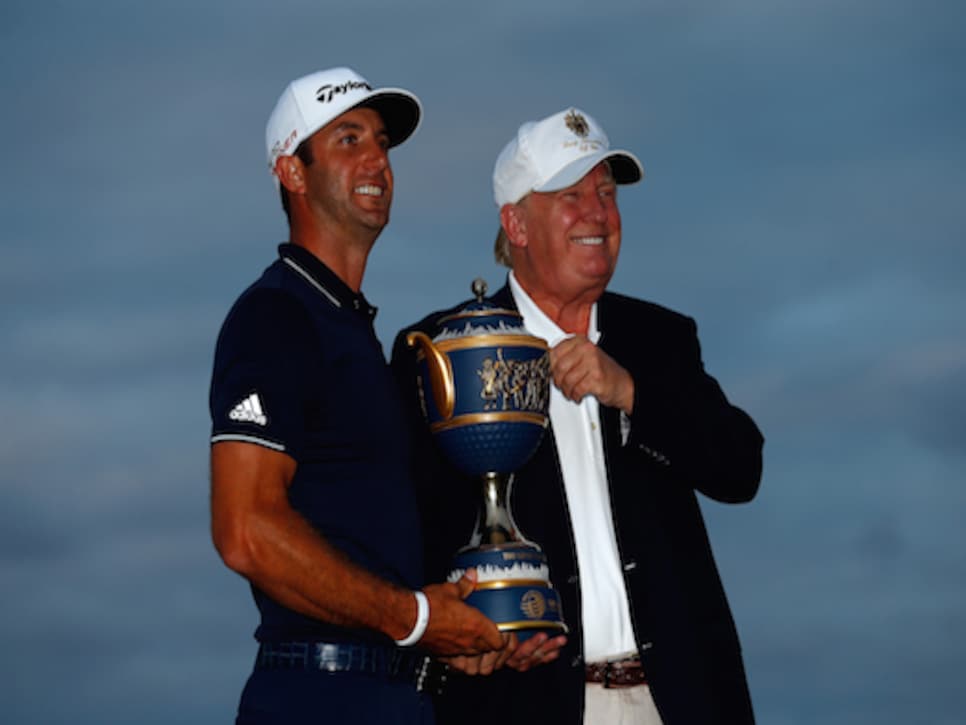 "Whether by choice or coercion, Dustin Johnson sat out for six months…as [he] tries to move forward even as there are lingering questions about his past. And those questions linger in part because the PGA Tour doesn't release all information about suspensions," Doug Ferguson of the Associated Press writes. "We don't think the fans really want to know about most of the stuff we would be talking about,' Commissioner Tim Finchem said."
Rory McIlroy was criticized in some quarters for throwing his 3-iron into a pond at Trump Doral last week. "It was a daft thing Rory McIlroy did…There is absolutely no need, though, for us to worry about his position as the game's main role model being tarnished by that incident," Martin Dempster argues in the Scotsman.
For another view on McIlroy's momentary lapse in judgment, Steve Elling of the National offers this: "[T]he reason the incident drew so much attention is because it was an uncharacteristically childish move for McIlroy, an engaging player who is well-liked throughout the game, especially compared to Woods, who would have been editorially buried for a similar offence. Then again, Woods is a titanium-tossing recidivist. If another McIlroy meltdown begats another splashdown, he will surely take some heat, since his grace period will have already expired. After all, grace is something golf once had in ample supply."