News
Dustin Johnson hits a drive 13 yards longer than the longest in the ShotLink era. So why is it not the record?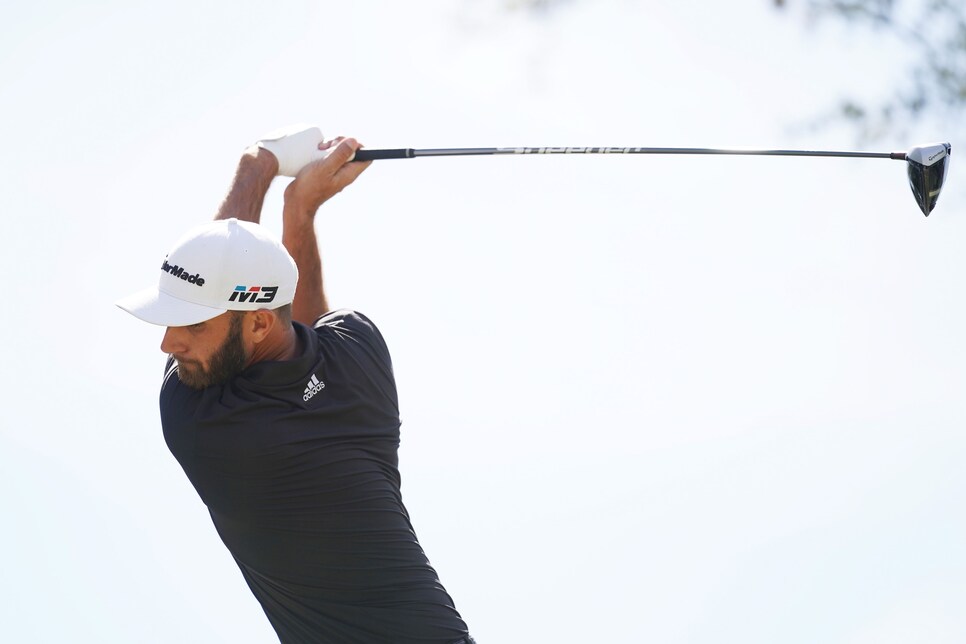 Darren Carroll/Getty Images
Like the proverbial tree that falls in the forest, if a drive breaks the PGA Tour's record for the longest in the ShotLink era, but it comes at the WGC-Dell Match Play Championship, does it count?
Apparently, not. Which is a total bummer if you're Dustin Johnson.
Playing against Kevin Kisner in his Friday match at Austin Country Club, 3-down and with no chance of advancing to the weekend and defending his 2017 title, we can only imagine what DJ was thinking when he stepped to the tee at the par-5 12th hole. It's a hole that traditionally sees some mega-blasts, and well, DJ is known for mega-blasts.
But this mega-blast was, well, extra mega.
As you can read in this tweet from the tour, DJ's 489-yard poke (aided a bit by the road that bisects the hole) is technically 13 yards deeper than Davis Love III's official longest drive in the ShotLink era (since 2003). However, because this isn't a stroke-play competition, the drive doesn't officially count.
Unfortunately, too, the tour and Golf Channel didn't catch the actual drive on camera. But we did hear Nick Faldo talk about it as DJ was hitting his second shot (from less than 140 yards) to the green.
"Call Brandel Chamblee," Faldo said, "Could be the greatest longest drive in the history of the game."
Was Nick trolling his fellow Golf Channel colleague? Don't worry, we won't tell anybody!
Amazingly, DJ's unofficial mega-blast didn't officially help him much; DJ and Kisner halved the hole with birdies, and Kisner wound up winning the match, 4 and 3.