The Loop
Dustin Johnson, right at home in Atlanta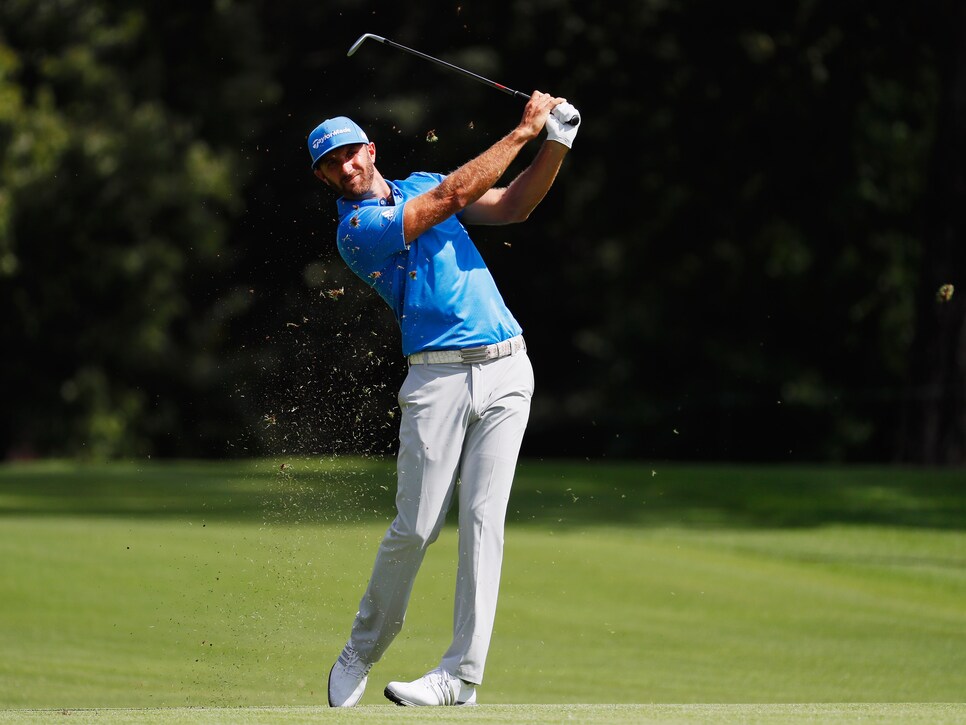 ATLANTA -- Life flows at a mellow, carefree pace in the south. There's no such thing as punctuality; you get there when you get there, and you're in no hurry to leave once you arrive. People tend to be more outwardly caring and engaging: something as straightforward as purchasing gum often leads to a short discourse with the cashier. If one harbors a worry or concern, you won't find it on their sleeve.
The Tour Championship reflects this tone. Due to a number of factors -- a small field, the finality of the season, the fact that last place still earns a six-figure payday -- players are a little looser and lighthearted than your normal tour event. Even the fans display a more relaxed spirit, like they were going for a walk and stumbled upon a golf tournament.
"It's different. It's fun. I wish there were more tournaments like this throughout the year," Justin Thomas said earlier this week. "It's a cool feeling."
So it stands to reason, in a competition wrapped in such ambience, Dustin Johnson graces the top of the leader board.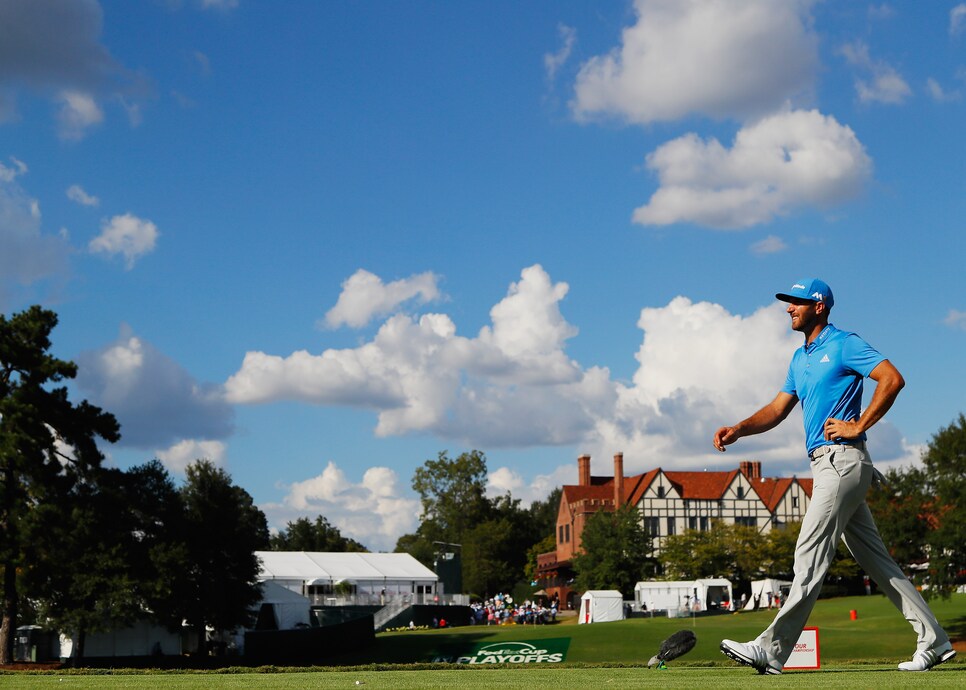 Johnson, the overwhelming favorite to carry home Player of the Year honors, comes from this environment, a native of South Carolina. The 32-year-old's demeanor is nonchalant; some have mistakenly referred to it as apathetic. Criticisms that grew with Johnson's missteps, on and off the course.
Yet it was precisely this disposition that spurred his career breakthrough. Amidst rules blunders and competitors' falters at Oakmont, Johnson remained collected, turning in a marvelous final-round performance to capture his first major title. Johnson has won twice since the U.S. Open; a seven-under total through two days at East Lake has him in position to make the Tour Championship his fourth title of the year.
His unflustered character has been injected with a newfound conviction, a fusion that's turned Johnson into an unstoppable force.
"Right now his confidence is so high," Jason Day said of Johnson on Wednesday. "When you have a lot of confidence and you feel like nobody can beat you, it's game over for everyone else."
Johnson echoed this thought, that this reliance has delivered a clarity to his approach.
"It helps me stay relaxed and helps me stay focused," he told the media. "I just try to stay focused on each shot that I'm hitting and where I want to hit it."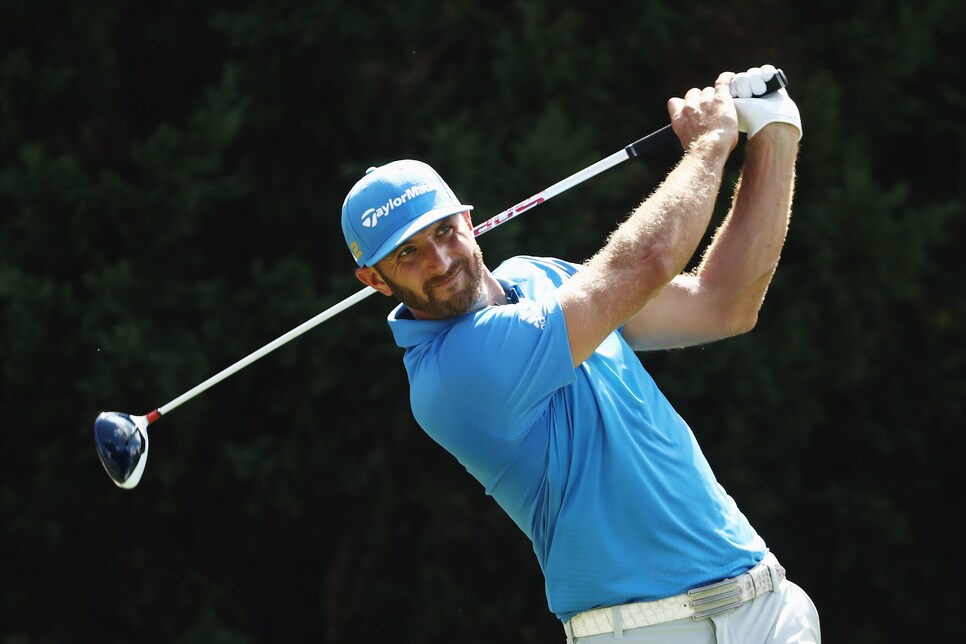 But make no mistake, it's more than self-belief and levity. For years, Johnson was looked at as a natural -- but undisciplined -- talent. Some still deem Johnson a freak of nature, but this type of dominance doesn't spring from God-given prowess.
"I put in a lot of work to get to where I am," Johnson said on Friday.
He's added a power cut to his arsenal, keeping the ball in play without losing distance. His short game, once a detriment -- ranking 160th in strokes gained: around-the-green and 71st in strokes gained: putting in 2015 -- is now competent (78th and 30th, respectively, this year). Here's fourth in hole proximity; few are better from the rough or 100 yards in.
"I think the biggest difference is my wedge play has really improved," Johnson stated. "I think that's kind of made me take that next step to get to the next level."
To say Johnson is merely a bomber is a lazy, misinformed take. One-trick wonders don't post 14 top-10s in 21 events. He's No. 2 in the world rankings, but you won't find a player on tour that would put themselves above him at the moment.
"I would love to become world No. 1," Johnson said, somewhat shrugging. "Obviously, I need to finish off this weekend, and we'll see what happens."
Johnson is two days away from completing a dream season. Don't expect him to make too much fuss about it.