Rankings
Dustin Johnson falls out of critical world ranking category for first time in 13 years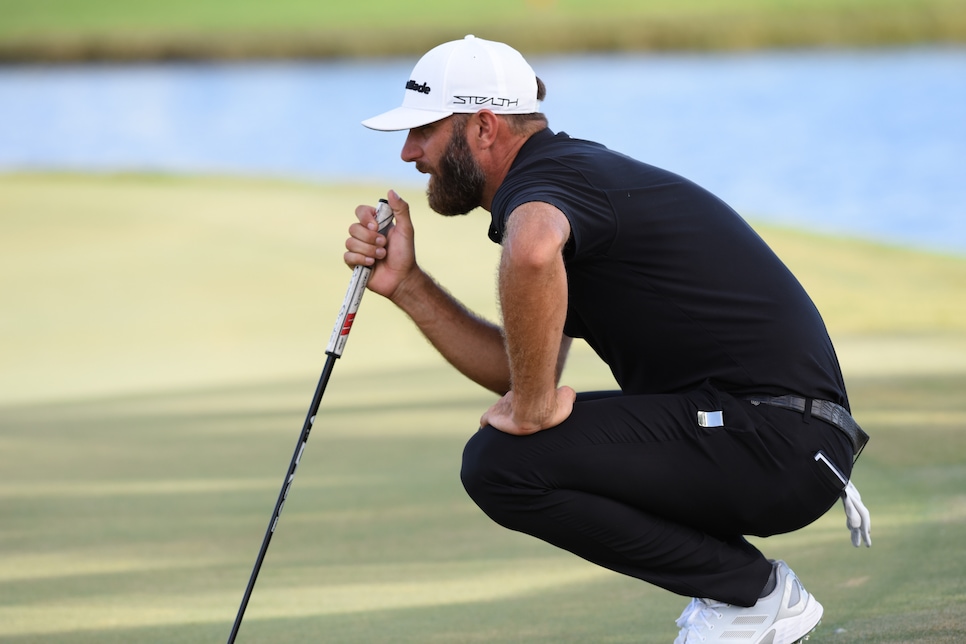 Dustin Johnson racked up an eye-opening $38 million in earnings during his first year playing LIV Golf. But the move has come at the price of losing about the same number of spots in the Official World Golf Ranking during that time.
On Monday, the two-time major champ fell out of a critical OWGR category for the first time in 13 years by dropping out of the top 50. Top-50 status by certain cut-off dates is how many golfers qualify for the four majors. Johnson's major status remains safe despite this … at least, for now.
The 38-year-old is guaranteed a spot in the Masters for life thanks to his 2020 victory at Augusta National, and he has a few years remaining in the U.S. Open after earning a 10-year exemption for his 2016 victory at Oakmont. Johnson's Masters win also gets him into the Open Championship and PGA Championship through 2024 (so long as both organizations follow the model of Augusta and the USGA and don't prohibit LIV golfers from keep the exemptions they've previously earned).
Johnson was scheduled to play two weeks ago in the Saudi International, an Asian Tour event that awards World Ranking points, but he withdrew with a back injury. He has yet to play in 2023, but is expected to compete in the LIV Golf League season opener next week in Mexico. LIV events currently don't offer World Ranking points, however, as the upstart circuit's application for accrediation is in the review process.
J.T. Poston is the new No. 50, replacing Johnson, who fell to No. 51. The last time Johnson was this low was when he was ranked No. 55 in January 2010. A third-place finish at Riviera moved him to No. 44 and he's been in the top 50 since, including at total of 135 weeks spent at No. 1.
Johnson, who is currently banned from playing in PGA Tour events, will not be at Riviera this week for the Genesis Invitational.