Driving
Create Space To Hit A Draw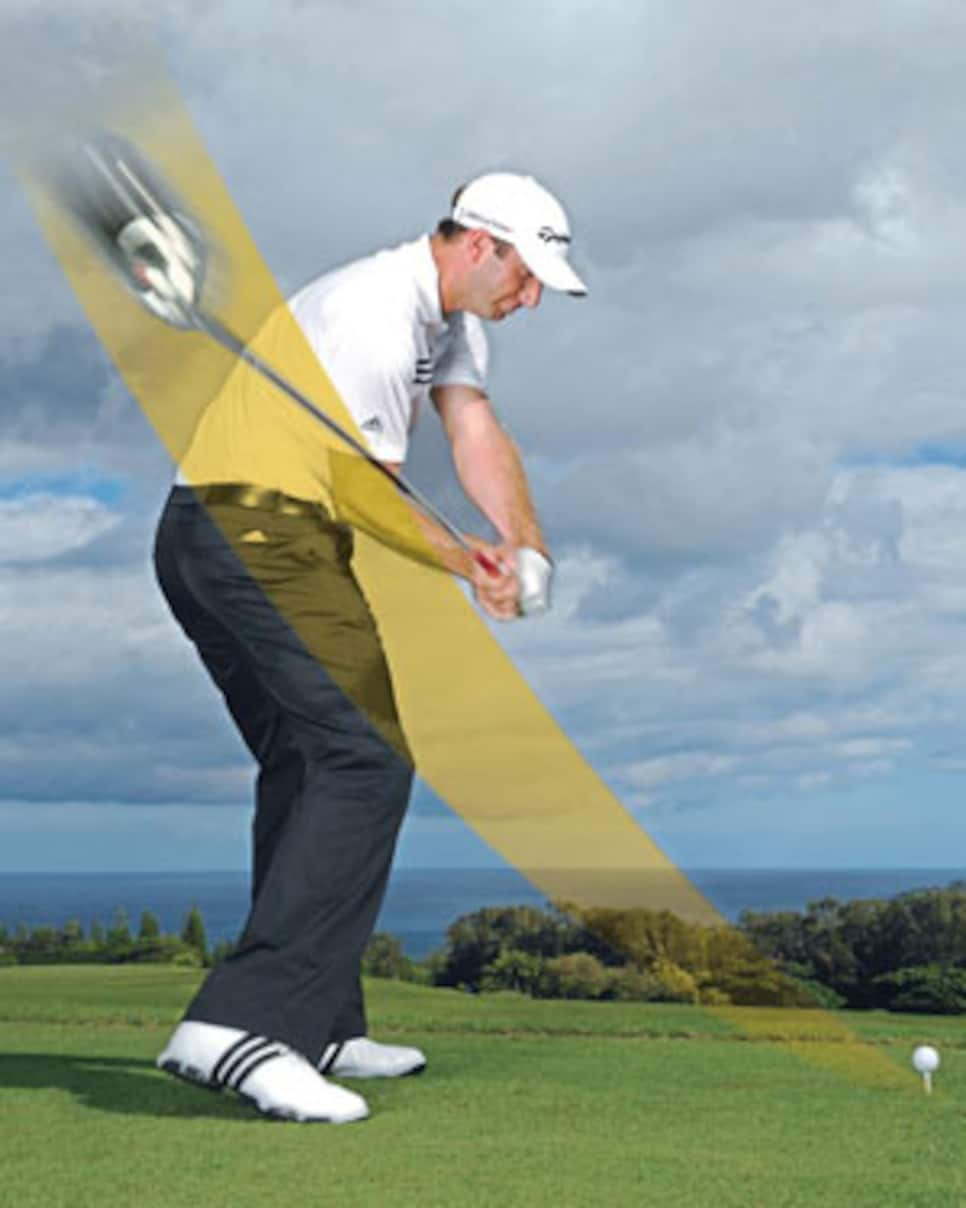 When I need to hit a fairway, I play my go-to tee shot: a three- to five-yard draw. I set up down the right side of the fairway and swing a little more from in to out, with the clubface closing through impact. Remember, the curve on the shot is dictated by the path of the club and the position of the face when you make contact.
But honestly, you can't think about all of that when you're playing. So what I do when I want to draw the ball is visualize the shape and then allow my body to make it happen.
As I said, to hit a power draw, the club has to swing down from inside the target line. * I feel as if I'm creating space on the downswing between my body and the ball* for the club to travel (above). That's the big feel for me. To do that, your lower body must lead the way through. If you have room on the inside, you'll have an easier time turning it over.
Dustin Johnson won the 2009 AT&T Pebble Beach National Pro-Am and finished third on the PGA Tour last year in driving distance at 308.3 yards.