The Loop
Dustin Johnson can become World No. 1 this week at Baltusrol -- and he knows it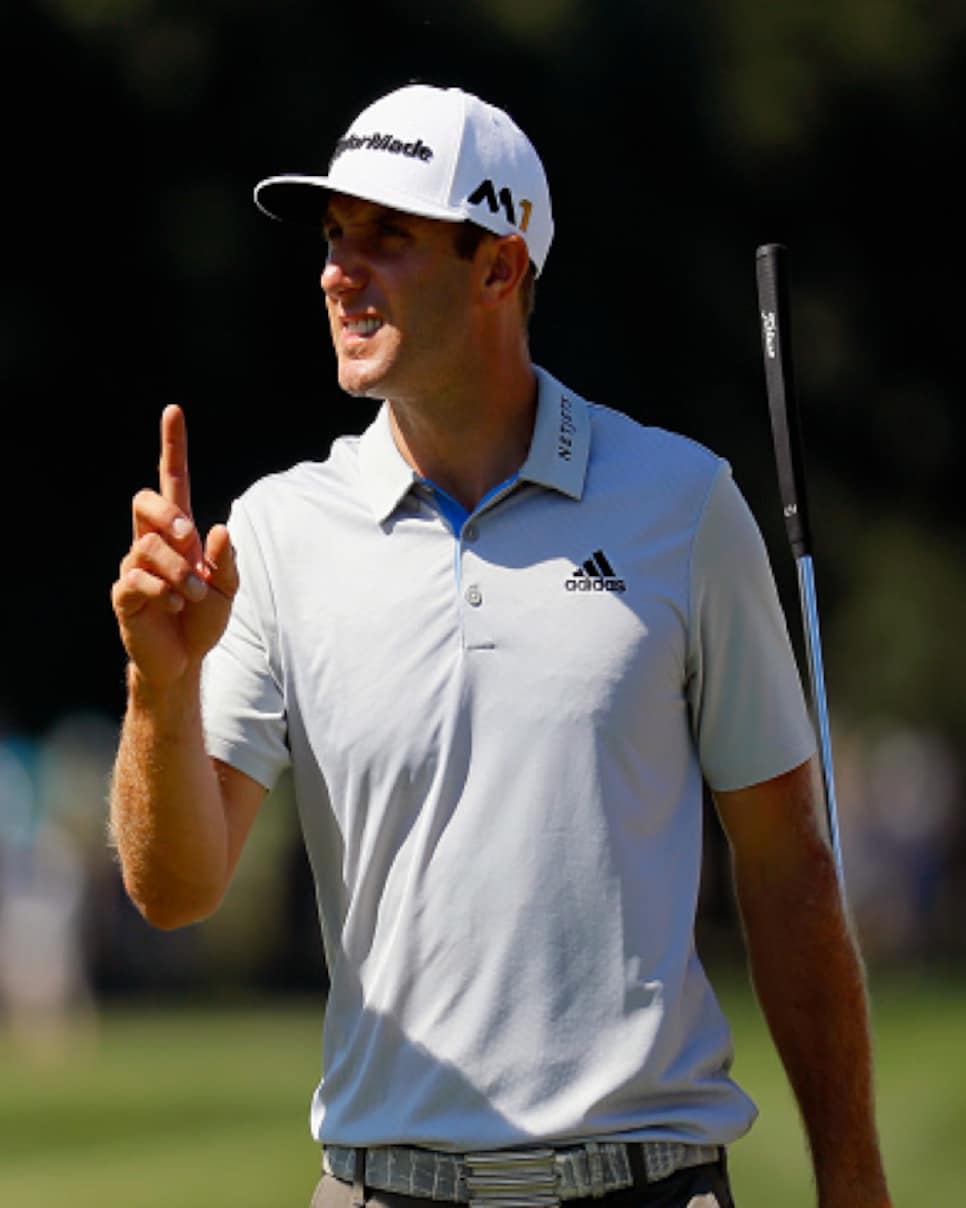 SPRINGFIELD, N.J. -- Every golfer would love to say they reached No. 1 in the world. Simple statement. But with that desire comes pressure. Jason Day, currently on top of the Official World Golf Ranking, has been pretty open about how maintaining his spot has caused him a lot of stress.
Dustin Johnson, on the other hand, doesn't seem too worried about the burdens of having that lofty title. And that's not because the current No. 2 hasn't thought about having it.
In his Wednesday press conference ahead of the PGA Championship, Johnson was asked if he knew he could become No. 1 this week. His answer was a simple, "Yes."
Ahead of the Open Championship, Johnson also acknowledged he'd thought about being No. 1. And when asked whether he understood the pressure Day talked about, he offered another concise and confident response.
"I don't know. I'll let you know when I get there."
In fact, DJ can get to No. 1 in two ways this week at Baltusrol. He can either finish solo second combined with Day finishing lower than 28th place. Or, he can win a second major this year with Day finishing worse than T-2 with one other player. You can guess which scenario is motivating Johnson.
"If at the end of the week I'm on top of the leader board and I get to No. 1, obviously that would be great and be a big accomplishment," Johnson said.