The Loop
Dustin Johnson addresses bunker rule at this year's PGA
AKRON, Ohio -- Dustin Johnson said he laughed when he heard the news. "Then I just said, 'You're welcome,'" to his fellow tour professionals.
The PGA of America announced on July 25 that during next week's PGA Championship at the Ocean Course in Kiawah Island, S.C., sandy areas would not be designated as bunkers. That means that players can move loose impediments, take practice swings and ground their clubs, as long as the area isn't in a water hazard.
Such a condition of play is consistent with past tournaments at the Ocean Course: the 1991 Ryder Cup, 2005 Professional National Championship and 2007 Senior PGA. The decision is not, as some might suspect, related to the fate that befell Johnson two years ago in the 92nd PGA at Whistling Straits in Haven, Wis. On the 72nd hole, Johnson was assessed a two-stroke penalty for grounding a club in a bunker in the right rough. He subsequently missed a playoff in which Martin Kaymer defeated Bubba Watson.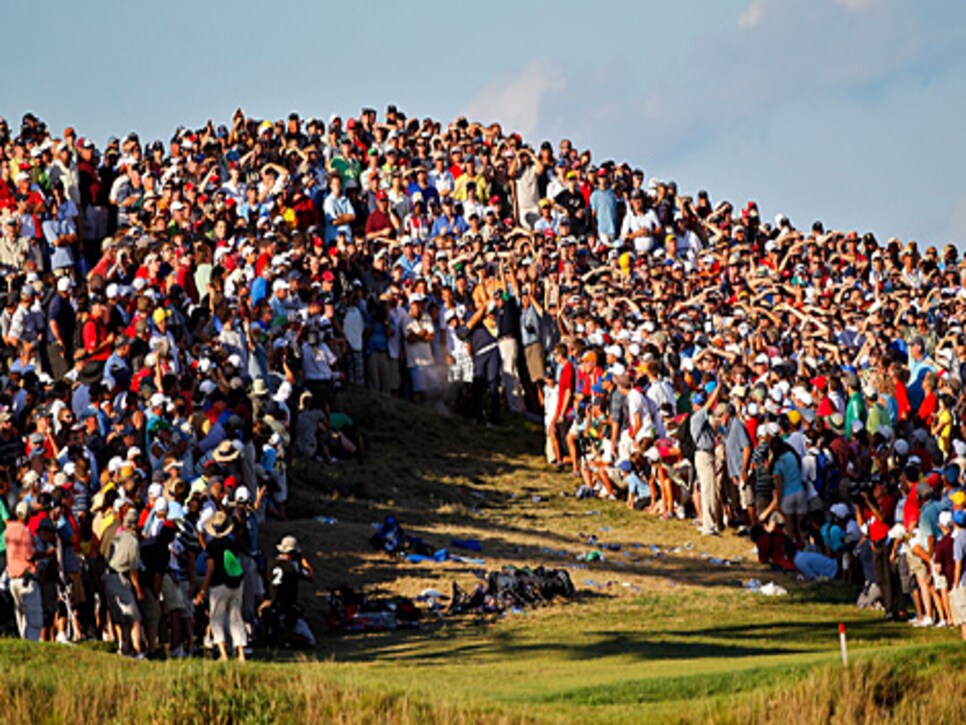 Pete Dye designed both Whistling Straits and the Ocean Course. The difference between the two is that Whistling Straits features defined bunkers surrounded by grass, whereas sand is part of the natural terrain throughout the Ocean Course, but often occurs without clear definition.
The confusion at Whistling Straits was the result of patrons walking in many of the bunkers, including the one in which Johnson's drive came to rest on the 18th hole in the final round. It did not appear to be a bunker, which is a hazard where grounding a club is forbidden under the Rules of Golf.
Sand areas at the Ocean Course will be played as "through the green."
"I think it's good," Johnson said Thursday at Firestone CC after his opening 1-under 69 in the WGC-Bridgestone Invitational. "Especially at the place we're at, where there's so much sand everywhere."
Johnson, 28, a native of Columbia, S.C., said there was no real advantage to the condition of play but that it would help speed up play by taking doubt out of determining which areas might be bunkers and which aren't.
"You still have to hit a shot," he noted, adding that although a player can ground his club even on sand shots around the green, he was going to handle it like a regular bunker shot. "It's going to be a little strange to be in a greenside bunker to ground your club, and I'm not going to."