The Loop
NYC Mayor Michael Bloomberg defends remaining on golf course after train derailment
When a Metro-North train traveling through the Bronx on Sunday derailed, killing four people and leaving more than 60 injured, New York City's Mayor Michael Bloomberg was in Bermuda playing golf, according to The Wall Street Journal.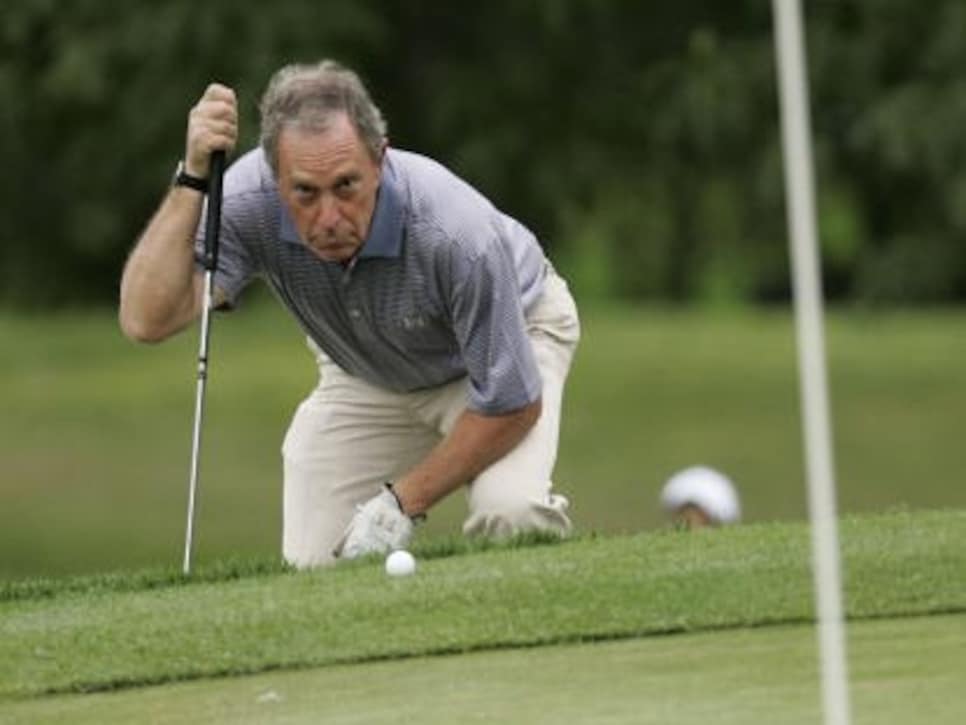 The WSJ reports that an eyewitness spotted Bloomberg playing at the Mid Ocean Golf Club early in the morning on Sunday when the train crashed just before 7:30 ET, and that he continued playing until about noon ET. He reportedly skipped his briefings later that day, but did visit some of those injured in the hospital upon returning to New York later that day.
Asked about his absence, Bloomberg responded:
"What can I do? I'm not a professional firefighter or a police officer. There's nothing I can do. What I can do is make sure that the right people from New York City -- our police commissioner, our fire commissioner and our emergency management commissioner -- are there and that they have all the resources that they want."
"I was briefed a few minutes, probably a half an hour after the train wreck, or the first time that I'd heard about it, and we responded in the ways that I think the city should be proud of our emergency first responders. They did exactly what they are supposed to do."
This is the latest in a series of notable absences by Bloomberg -- including one on the eve of a blizzard in 2011 -- who has faced continued controversy for choosing to keep his personal trips secret.