The Loop
Dunning Golf acquired by Tharanco Lifestyles
Tharanco Lifestyles LLC today announced it has agreed to acquire Dunning Golf. Founded by Toronto native Ralph Dunning and known for its clean and sophisticated aesthetic, Dunning Golf has and will continue to be positioned as a premium brand of high performance golf clothing.
The current distribution to high-end golf shops both on and off course will continue. Ralph Dunning will maintain a partnership in the new entity and will continue to design the collection for the company.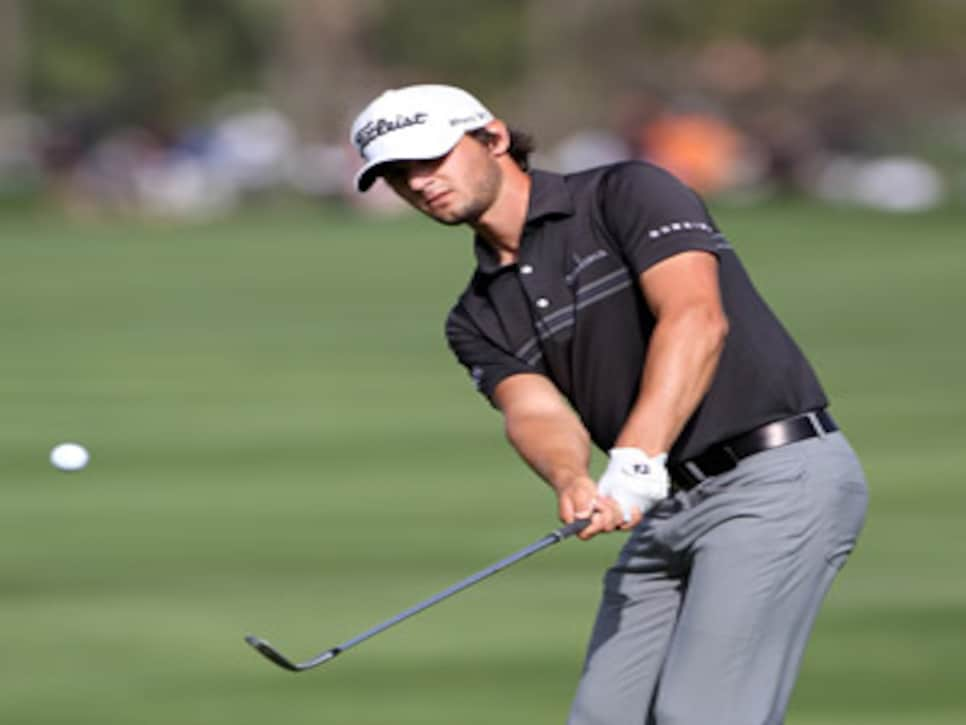 Led by apparel industry veterans, Haresh Tharani and Michael J. Setola, Tharanco Lifestyles LLC is a brand management, design and operating company. Dunning Golf will join the Tharanco golf lifestyle brand Greg Norman Collection.
Ralph Dunning has had a very strong impact on the golf industry since it's inception in 2001, when he launched the very first apparel line for golf comprised entirely of performance fabrics. Dunning Golf was also one of the brands whose fit was athletic and trim.
"We're confident that with Ralph's brand vision and our operational platform we're poised for this acquisition to be a success," stated Michael J. Setola.
"I'm excited to be joining forces with Tharanco Lifestyles," said Ralph Dunning, "After carefully looking at several options I'm confident that Michael and Haresh have the expertise, relationships and resources necessary to globally grow the brand while maintaining the core principals it was built on."
"I'm excited about Dunning Golf's new partnership and am looking forward to continuing my relationship with the company, said Kyle Stanley, PGA Tour Professional and Dunning Golf Brand Ambassador. "Dunning does a fantastic job combining updated golf styling with the ultimate in performance fabrics.  It's the perfect combination."