News
Dustin Johnson Arrested For DUI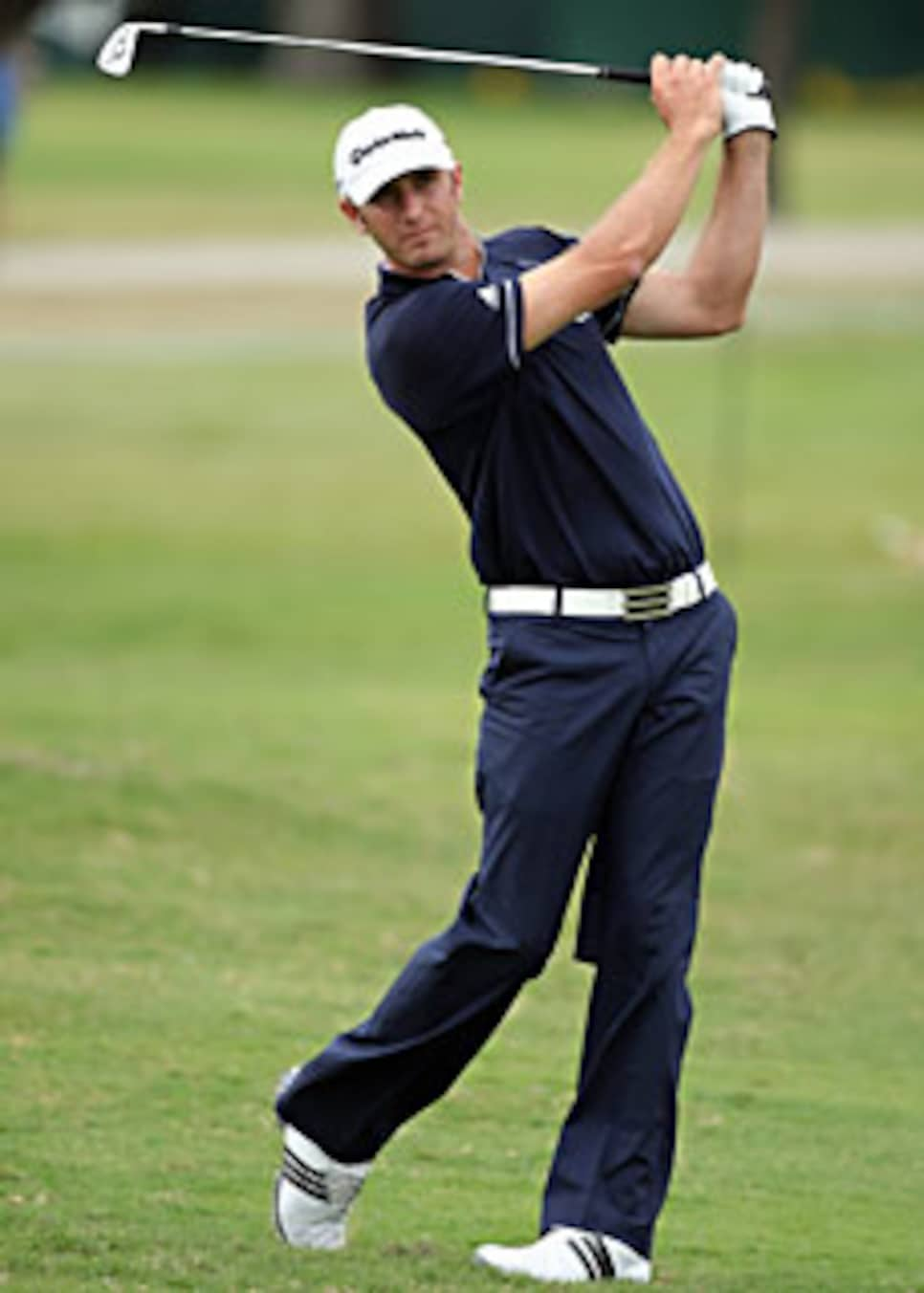 MYRTLE BEACH, S.C. (AP) -- PGA Tour winner and rising star Dustin Johnson was arrested Monday and charged with driving under the influence in South Carolina, police said.
It was the latest brush with the law for the 24-year-old, who won the AT&T Pebble Beach National Pro-Am in February. He was booked into the J. Reuben Long Detention Center on Monday and released 22 minutes later, according to the facility's Web site.
A call to Johnson's agent, David Winkle, was not immediately returned.
A trooper pulled over Johnson's black sport utility vehicle about 1 a.m. Monday in Horry County for a traffic violation, said Sgt. R.K. Hughes of the South Carolina Highway Patrol. During the stop, the officer determined Johnson was under the influence and arrested him, Hughes said.
PGA Tour spokesman Ana Leaird said the tour would have no comment.
Johnson's win at Pebble Beach was his second career PGA Tour victory. He stands ninth in this year's FedEx Cup points race and has earned almost $1.6 million.
Johnson played college golf at Coastal Carolina and makes his home in Myrtle Beach. He is scheduled to play at this week's PGA Tour event, the Shell Houston Open in Humble, Texas, then compete in his first Masters a week later.
The DUI arrest isn't his first brush with the law. In 2001, Johnson was among five teens involved in burglary where somebody took a gun. According to appellate court documents, Johnson was persuaded to buy bullets for the gun by a friend's menacing older brother.
Later that month the brother, Steve Gillian, was charged with murder after shooting the victim multiple times in the head. Because of Johnson's connection to the crime, he had to pay restitution for the theft and agree to testify at the murder trail. Gillian is serving life without parole.
In January, the Probation, Pardon and Parole Services Board of South Carolina granted Johnson a full pardon in the case, according to the agency's Web site.
"Eight years ago, however long ago that was, I couldn't see myself being here," Johnson said after his Pebble Beach victory.
After high school, he went on to play at Coastal Carolina, where he became a three-time Big South Conference player of the year with the Chanticleers before turning pro.
He won the Turning Stone Championship last October and earned nearly $1.8 million during his rookie season.