The Loop
Drop the anchor: There's a better way
As golf's governing bodies propose a ban on anchoring, we propose you copy the pros who've putted just fine, thank you very much, without getting any dirty looks. Arnold Palmer, Mark O'Meara, Steve Stricker and Luke Donald have won 95 PGA Tour events between them, but each one has a distinct bit of personal putting advice that can help even the most dependent of anchorers get weaned off their likely-to-be outlawed approach. Some of these adjustments are so subtle you might not have even realized they were there. While these four have stacked the deck in their favor by tweaking conventional golf instruction and even their equipment, their
methods have and still conform to the rule book. [#image: /photos/55ad75f1b01eefe207f6bfc2]|||maar01_arnie.jpg|||
Palmer's proprietary double-overlap grip, as he described in a 2008 interview with Guy Yocom, "always seemed to knit my hands together just right." As if that weren't enough to get his putterface consistently returning to impact, he would jury-rig the grip so he'd always have his hands on the same way, "including running the wire from a coat hanger under the grip to serve as a reminder." When a coat hanger wasn't enough, he used hacksaw blades because "they were nice and flat."
O'Meara cut his number of three-putts down with the help of a different kind of saw. A grip that puts his right hand on the club "like the way you use a handsaw. If that image doesn't work for you," he offered, "the way I explain it to most people is that my right hand is in a similar position to how it would be playing shuffleboard. It helps that the goal of both motions is pretty similar: Smoothly propelling an object the correct distance along a certain path." After winning the Masters and British Open in 1998, O'Meara had "started to develop a little yip in my stroke, with my right hand." He needed a way to regain the fluid motion that had made him one of the world's best players. The Saw was the answer and "saved [his] career."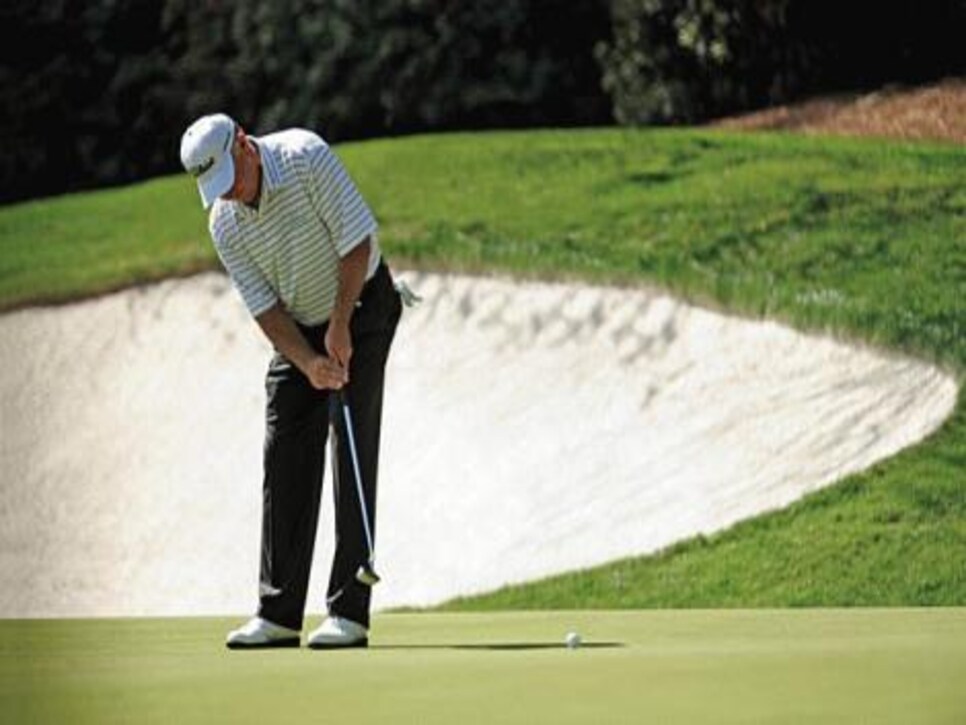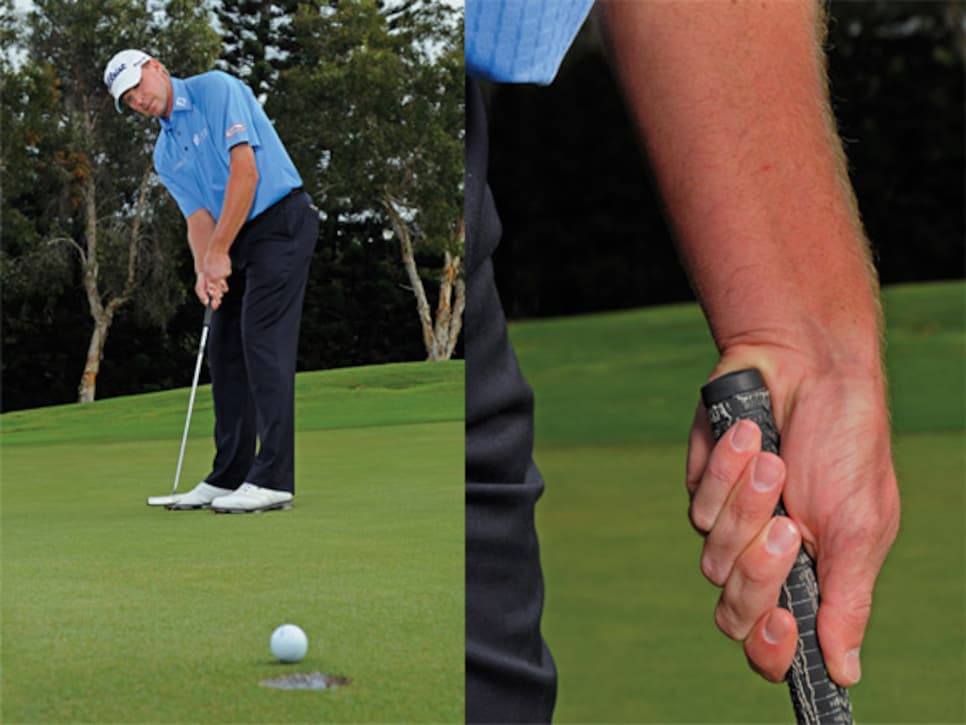 Donald would argue your grip and hand motion pales in comparison to the importance of how you swing the putterface. That is, after all, what hits the ball. He told Peter Morrice that by swinging his arms, it "allows me to swing the head of the club without moving the handle as much." Too often the anchoring-style of putting keyed so heavily on what went on above the waist, when really the true measure of skill on the greens is how well you roll the ball by getting the putterhead to do what it was designed to.