The Loop
Drive for dough: Why distance has been especially crucial on the PGA Tour in 2014
If you were ever under the impression that distance on the PGA Tour only goes, well, so far, we direct you to the first 17 events of 2014. J.B. Holmes is the latest example of driving distance being a big separator in the first part of the year. During his win at the Wells Fargo Championship, which came with a check for $1.242 million, Holmes led the field in driving distance by far with an average of 333.9.
That continued a trend of power paying off on tour in 2014. In 17 full-field, stroke-play events this year, Holmes is the fourth winner to also lead that week in driving distance, joining Bubba Watson at the Masters and Northern Trust Open and Jimmy Walker at the Sony Open. At three other tournaments, the longest hitter in the field for the week wound up finishing runner-up.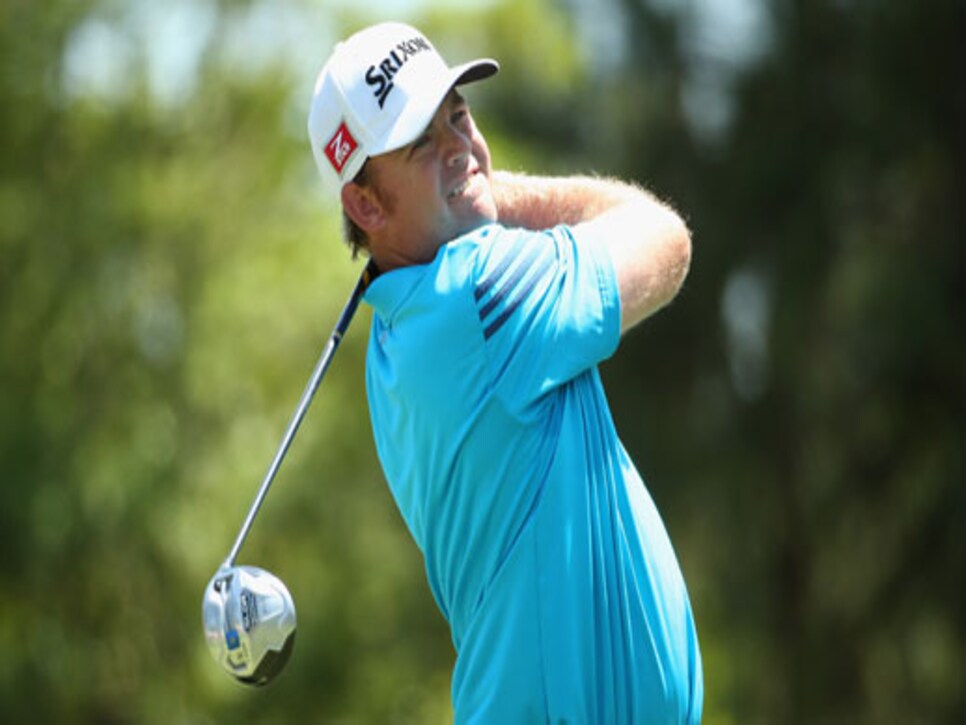 Compare that to 2013 in which the best finish for the entire year by a player leading the field in driving distance was a solo fourth by Bubba Watson at the Travelers Championship. A 2014 resurgence by Watson, who leads the tour in driving distance for the year at 315.4 yards per poke, has helped, but this goes beyond the biggest bombers.
The average rank in driving distance this year by winners in those 17 events is 16.7. The average rank for the first 17 events in 2013 was nearly double at 33.3.
Of course, you don't have to be Bubba or J.B. long to win on tour, but it seems like it's getting tougher to succeed if you're not at least one of the longer hitters. This year, only twice has the winner ranked outside of the top 30 in driving distance for the week. Matt Kuchar has been the shortest hitter to win when he ranked 56th at Hilton Head, a course that has always rewarded precision over power.
By contrast, 2013 saw eight of the first 17 winners rank outside the top 30 in driving distance. Brian Gay won the Humana Challenge despite being ranked 75th out of the 81 players who made the cut. And even Tiger Woods, always one of the longest hitters on tour, only ranked 49th during his win at Doral, hitting fewer drivers to find more fairways. This year's winner there, Patrick Reed, played more aggressively and ranked fourth in the stat.
Back to driving for dough, it hasn't just been the winners in 2014 benefitting from distance. Dustin Johnson is second in driving distance for the year and third on the money list. Rory McIlroy has three straight top 10s. Among other examples, Gary Woodland is  24th on the money list and Jason Kokrak is enjoying a breakout season.
Parity has ruled the PGA Tour this year with the absence of a dominant golfer. But having some pop might separate the winners from the pack more than ever these days.