The Loop
Dream Trip to Scotland, Day 9: St. Andrews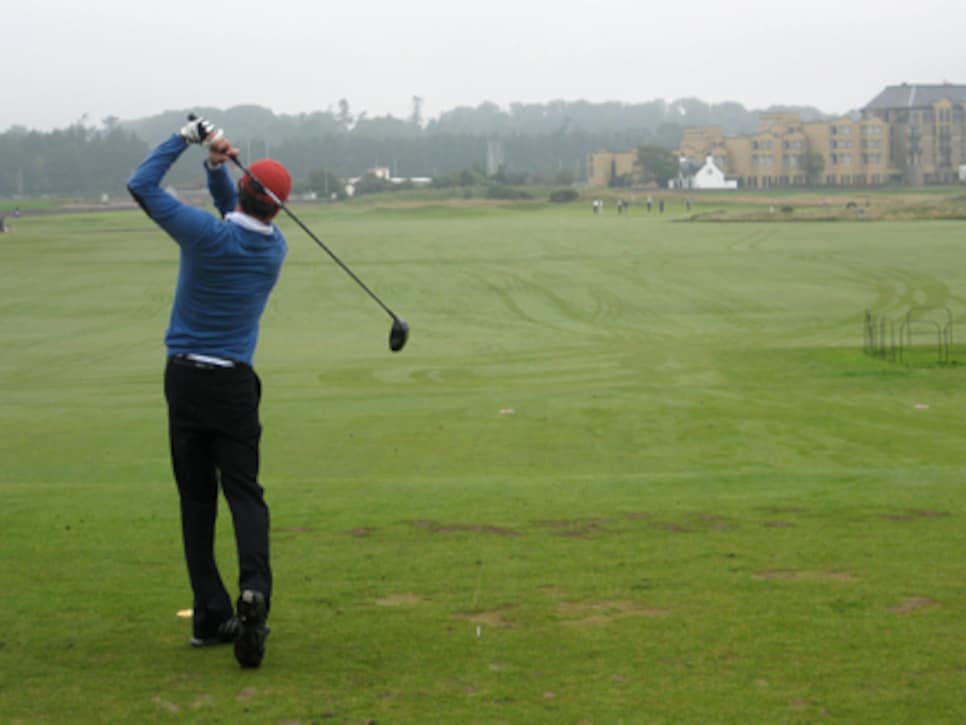 Off you go on a four-hour magic carpet ride through a museum of golf memories, ghosts of legends and shots that have won championships. The only downside to a round at the Old Course is that it seemed like a blur.
The Old Course was in immaculate condition, which is impressive considering the number of daily rounds. Take a caddie; it's an absolute must for the full Old Course experience. Jamie from Edinburgh was my able guide as we enjoyed sunshine, fog, wind and rain. And then we came to the 17th, the infamous Road Hole. In my hundreds of fantasy rounds on the Old Course, I've always hit a perfect draw over the Old Course Hotel. On a day when fantasy intersected with reality, Jamie handed me the driver and said, "I want you to aim at the V and play a wee fade."
"Yes Kevin," said Jamie, "a wee fade."
I stepped up, one down on the match to brother Mike, and majestically flew it 265 yards over the V with a wee fade. The ball settled on the left side of the fairway, leaving me 175 yards to the green. To date, it's the best drive I've ever hit in my life, and certainly one I'll never forget. They say happiness is a long walk with a putter. My happiness was my long walk to my tee shot.
More reality: I bogeyed the hole (net par), but it was good enough to get the match to all-square. Mike won it on 18 with a solid par. Scores: Mike 75 (after doubling the first hole); Kevin 88 (I was 8-over through four holes).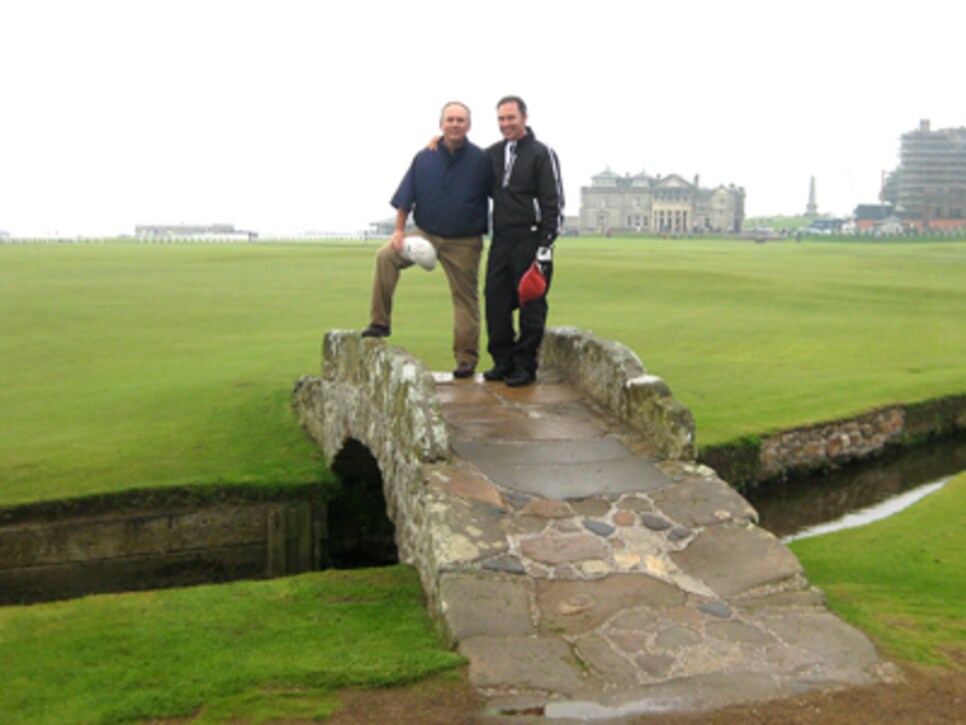 Bottom Line: We got a tee time through the daily ballot box for $225, plus $100 for a caddie (gratuity included). Click here for more options of getting on the Old Course.
After the match we had lunch at the clubhouse ($16), which offers a spectacular view of your surroundings. Heavenly, is one way of describing it. As Mike and I discussed the round (one shot at a time), the rain began pounding the town of St. Andrews. Adrenaline still flowing, we decided to take on the elements and the New Course.
__New Course: __Why is it that "the elements" of Scottish golf don't seem to scare off the traveling American golfer? Not for my life would I have played golf in the conditions that afternoon if I were back at Coronado in San Diego. The New Course (designed in 1895 by Old Tom Morris) is fun, and although it parallels the Old Course, the conditioning isn't as good, and it's not nearly as challenging. Beyond that, I can't write much more about the course because I spent most of my time trying to keep my gloves, grips and brain dry. Scores: Mike 81; Kevin 90.
Immediately after, we went back to our B&B, dried our clubs, bags and ourselves before venturing out into town. Every great golf destination has its watering hole. In St. Andrews, the ultimate golf destination, look no further than a 9-iron from the first tee of the Old Course and you'll find the Dunvegan Hotel, Bar and Restaurant: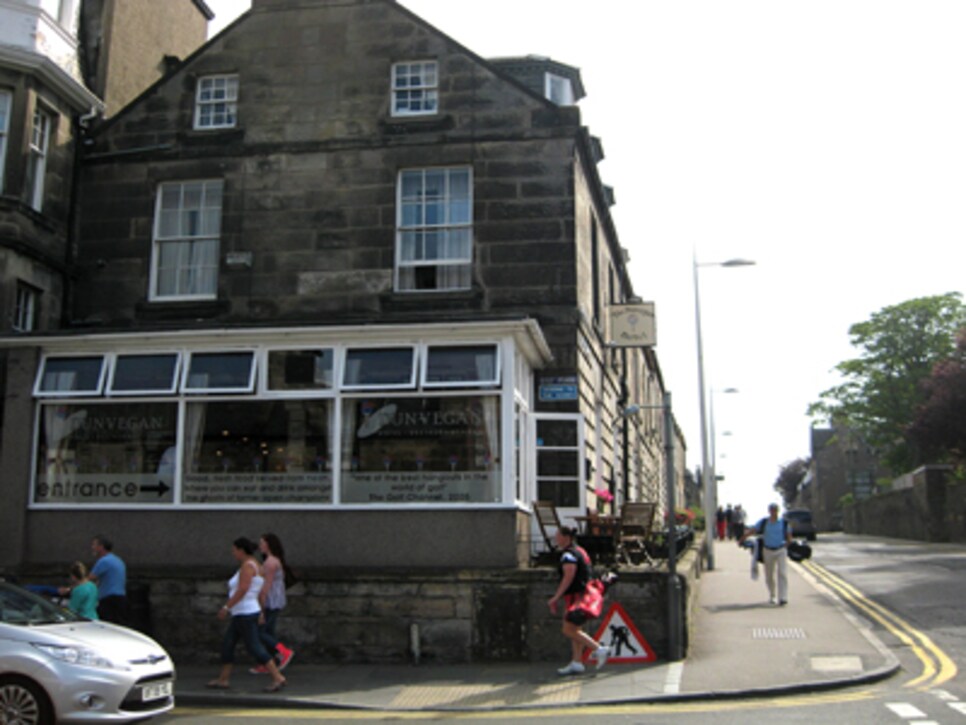 Jason from Texas told me how he was able to play Muirfield that morning without a reservation. A lady from California, the only woman in the bar, told us how St. Andrews changed her life. Last summer she visited for two weeks; she liked it so much she's now living there for three months every year until further notice. Mike and I enjoyed drinks and a lot of meat for $65 each. After dinner and on the terrace we found our Old Course playing partners, Tom from Oxnard, Calif., and Rick from Manassas, Va. And so we teed it up again, but this time we were swinging big cigars and drinking single malt. Days don't get any better than that -- and no one day will ever go by so fast.
*Total cost of day: $604Nine-day total: $3,360.
(Day 10, Crail Golfing Society, will post on Thursday. Follow me on Twitter @Matt Ginella.)__