The Loop
Dream Trip to Scotland, Day 7: Castle Stuart and Royal Aberdeen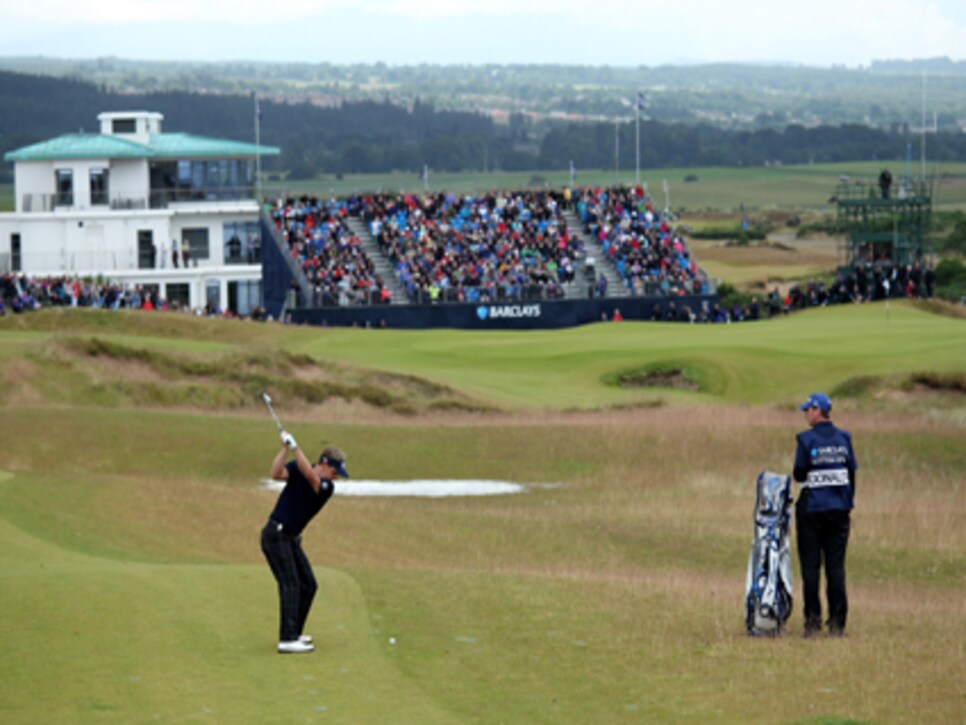 Donald was 18 under after 54 holes (one round was rained out). Mike and I were both disappointed in our games at Castle Stuart. It's such a great layout that you want to have a good round, which brings me to my next point: when you play to your ability on these beautiful courses, life is perfect for at least four hours. When you don't play well, you have to search for that psychological balance between enjoying the design, the course and the overall experience while simultaneously coping with your B game. (Or, in some cases, your C game.) Usually a swig from the flask optimizes this balance for me. I had to offer Mike a few today. Scores: Mike 81; Kevin 90+.
I have another tip to Castle Stuart: after your round make sure you leave yourself enough time to enjoy the elegant bar and restaurant. Unfortunately for us we had to bypass this experience because we had a two-and-a-half hour drive Royal Aberdeen for a 3:28 tee time.
__[#image: /photos/55ad73e1b01eefe207f6a5bf]|||Daly_Aberdeen8.jpg|||
__Royal Aberdeen Golf Club: One of Matt Ginella's readers, who's from Scotland, made the comment that getting from Castle Stuart to Royal Aberdeen in less than three hours would be tough (*see updated map of our travels*). He was right. We ran into traffic and weather, and although we were 20 minutes late for our tee time, we had no problem getting on the course. That's because not even members were willing to go out in the weather we enjoyed. Another one of Matty G's readers said that Aberdeen might be the most underrated course in Scotland, at least to the American golfer. We agree. From the twinkle in Mike's eye, I could tell how much he enjoyed this course. And trust me, Mike knows his golf and courses. Home of the Walker Cup in September, Royal Aberdeen (1780) is as old and traditional as they come, and also the first course where we were asked for our handicap cards. Trying to keep our gloves dry and navigating holes surrounded by deep bunkers (see the eighth green, pictured above), ultra-thick rough, prickly gorse, narrow "silk ribbon" fairways and tricky greens, this was another challenging round. It's an amazing layout and it was unfortunate that we had to play it in a downpour. I would definitely love to come back here and hopefully catch it on a better day. Scores: Mike 77; Kevin 90+.
Side note: The buzz in Aberdeen is the Trump International Golf Links. Depending on Trump's long-running battles with residents, politicians and environmental groups, which are about messing around with rare dunes, and most recently, a wind-power plant, Trump's course is scheduled to open July 1, 2012. When this course becomes a reality, the area could become quite the hub of golf.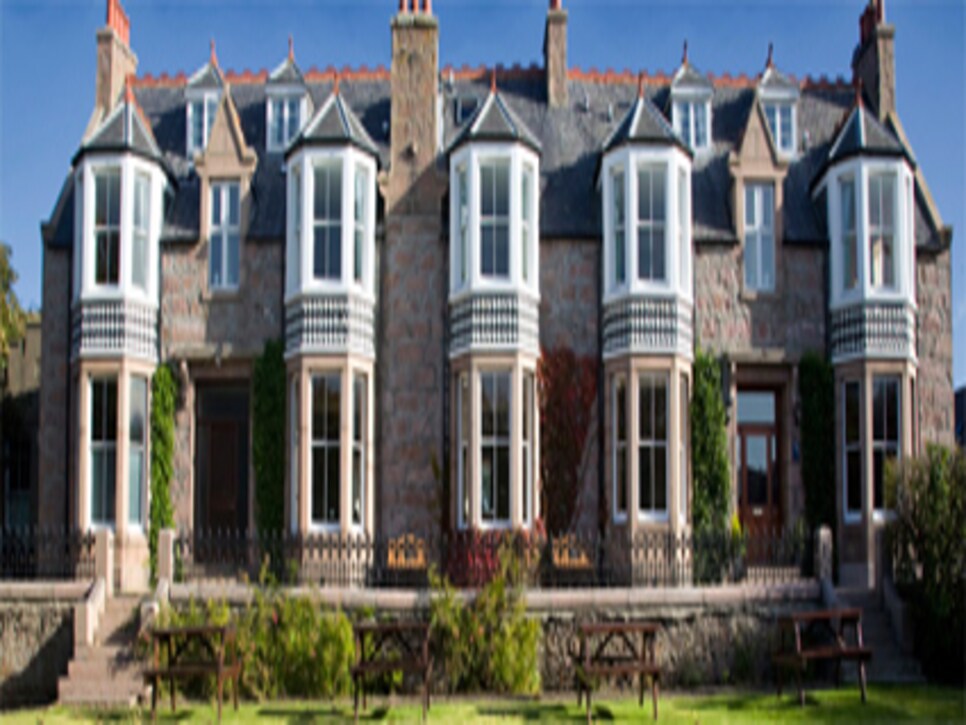 Bottom line: Booked Royal Aberdeen and deposited $40 in January. Paid the balance of $122 one month prior to the date of play.
Total cost of day: $527__Seven-day total:__ $2,553
(Day 8, Cruden Bay, will post on Thursday. Follow me on Twitter @Matt Ginella. Luke Donald photograph by Getty Images.)