The Loop
Dream Trip to Scotland, Day 10: Crail Golfing Society
My unusually bright outlook on day 10 of this odyssey might have had something to do with a later tee time (10 a.m.), the yoga session, the Tiger Balm that I lathered all over my lower back, the antibiotics (sinusitis), the Ibuprofen, or the golf high coming off a round at the round on the Old Course, but standing on the first tee of Craighead at the Crail Golfing Society, I was determined to beat my brother.
The first hole is a difficult start -- a meaty par 5. I played four perfect shots en route to a birdie; 1-up.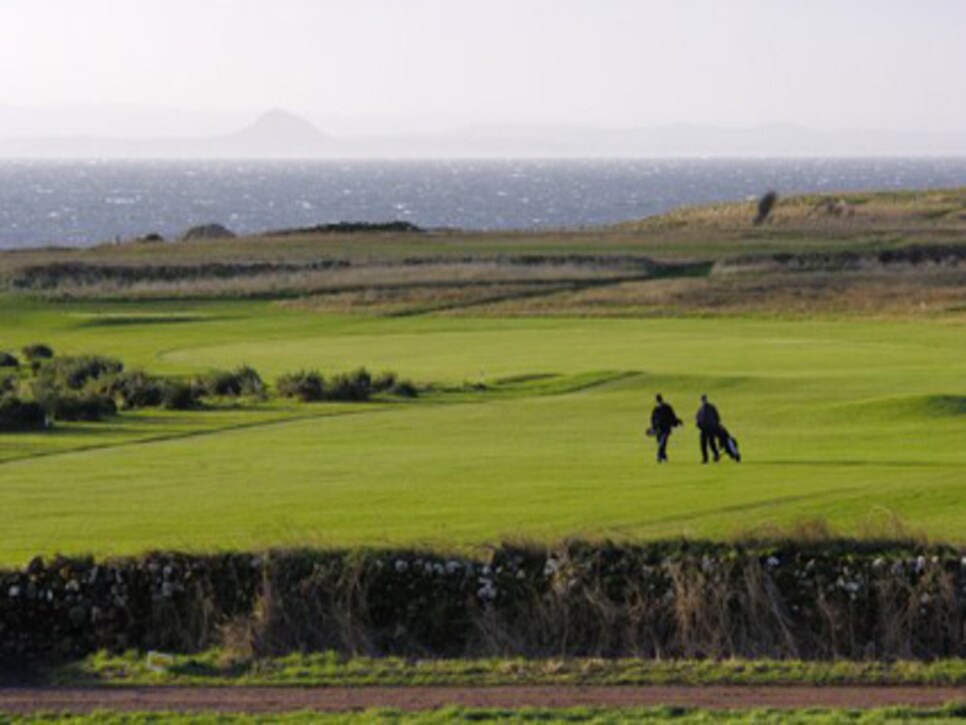 Lunch was at another clubhouse with a magnificent view ($15). [#image: /photos/55ad7405b01eefe207f6a78e]|||Daly_Balcomie_3.jpg|||Balcomie Links: An absolute treasure! Completely different from Craighead, this Old Tom Morris design is a blast. (The third hole is pictured above.) It's not long (5,861 yards), but it's tight (OB everywhere). Between the tricky greens and the beaches of Fife, I guarantee it will be the longest short course you'll ever play. In addition, we enjoyed a two- to a four-club wind in the afternoon round at Crail. One of many lessons we've learned on this trip: A course doesn't have to be long to be difficult.
It's not often a guy gives details of a bogey, but here it goes: At the 450-yard fifth -- "Hell's Hole" -- where Fife meets the North Sea and where we were playing into the aforementioned wind, I hit driver, 3-wood, 7-iron and two-putted from 50 feet.
One of Matty G's readers, a PGA Member, commented that the last six holes of Balcomie, starting with the 207-yard 13th, "Combine to be the longest assemblage of short holes ever; you're in for a finish you'll never dream of."
Once again, input from an outsider was accurate. I four-putted the 14th from 40 feet. On the long walk around the peninsula to the 15th tee, where King Constantine I died in a cave, I debated ending my putter's life with a proper burial in the North Sea. I'm glad I didn't. I finished birdie-par-par-bogey by making putts that mattered and by the soft light of a setting sun. And I finally beat Mike, 2&1. Scores: Mike 80; Kevin 83.
Bottom line: I deposited $63 in January; I paid the balance of $63 on play date, plus $8 for a pullcart.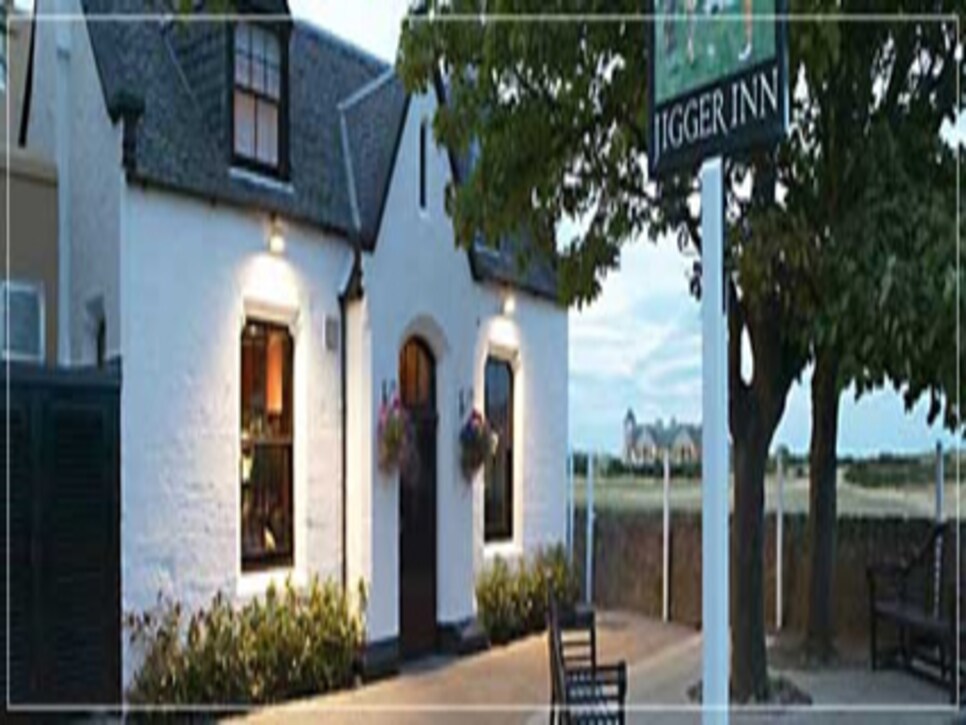 *Total cost of day: $229Ten-day total: $3,589.
(Day 11, Carnoustie, will post on Tuesday. Follow me on Twitter @Matt Ginella.)__