The Loop
Dream trip to Scotland: 21 rounds in 14 days!
As managing editor of goodgigs.com, I've enjoyed four consecutive years of immunity to golf envy. And then I received this e-mail from my friend, Kevin Daly:
I hope this finds you doing well.
I just wanted to update you on the Daly boys Scotland rite of passage. I've attached the itinerary, and you'll notice my brother and I added Castle Stuart on our way to Aberdeen. (No-brainer, right?)  Anyway, we're 100 percent ready to go for our summer trip. All tee times booked (except Old Course/St. Andrews daily ballot, which we'll try three days in a row), B&Bs booked as well. After six months of planning, it has been worth every second.
My prep work hasn't been exclusively planning tee times and lodging. I'm down to 180 pounds by doing daily yoga, a gluten-free diet, cardio three times a week and I play a 36-hole "round" once a week to help build my stamina. I haven't had a bounce in my step like this for ages. I'm walking down fairways like McIlroy. After $700 in lessons in last eight months, my game has come together. I bought 52- and 56-degree wedges -- wish I had done that a long time ago.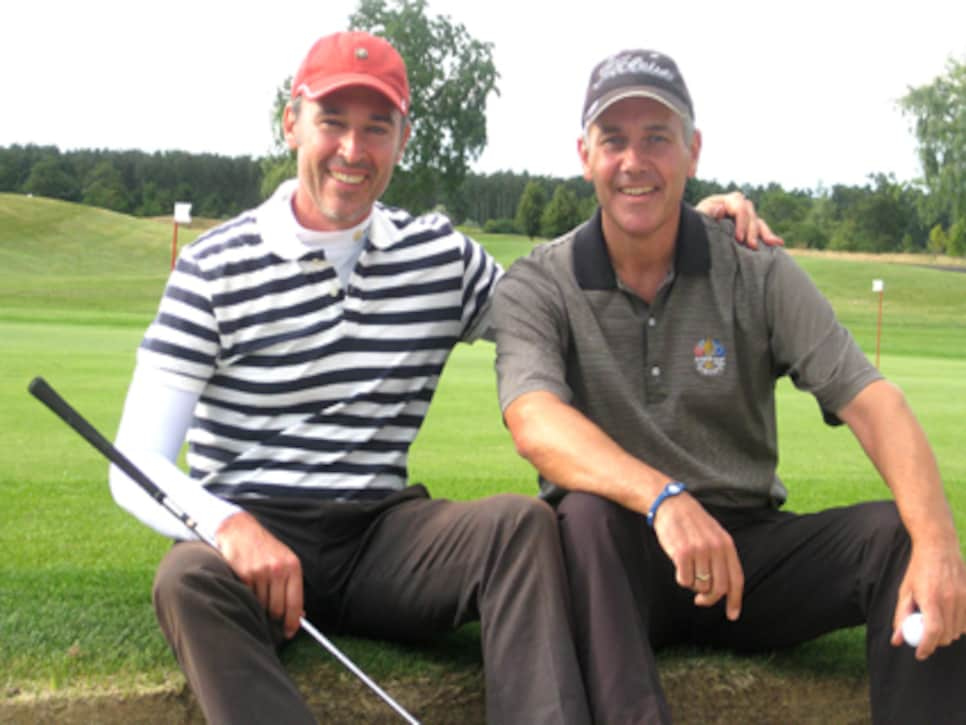 I'll pass on daily photos, anecdotes, prices and travel times. I've got my Moleskin ready to go...
And so, starting today, I'll be facilitating Daly's blog posts from the narrow winding roads of Scotland once or twice a week. The owner of goodgigs.com just called, I've been replaced.*