'i sucked'
DP World Tour pro has great response to round of 83 including four lost balls, three double bogeys and two penalties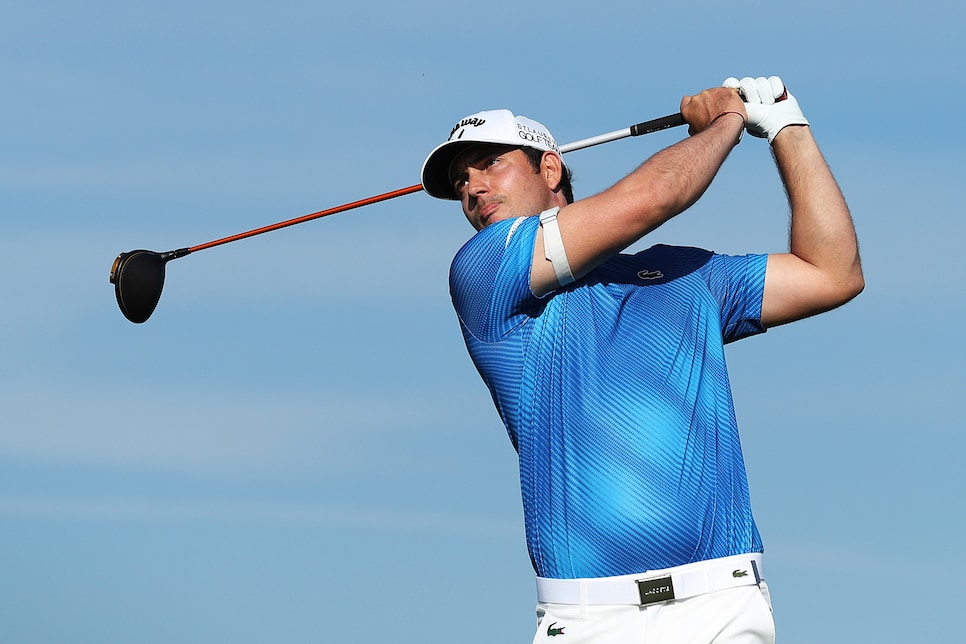 We have nothing but respect from DP World Tour pro Julien Brun, who had a weekend from hell, admitted it afterward and roasted himself in winning fashion.
Brun's takeaway from the DP World Tour's Italian Open was that he "sucked," and we can't really argue with the results, which featured a Saturday 83 highlighted by four lost balls, three double bogeys and two penalties. The 31-year-old Frenchman bogeyed 1 and 4 and 6 and 7 and went on to double bogey 11 and 12 and 14 and then for good measure bogeyed 15 and 17. Oh, also, he found the water on four different holes … so, yeah, what a Saturday.
He did have three birdies which slowed down the bleeding (a bit), but they weren't going to save Brun from a no-good, very bad day.
Perhaps the most memorable gaffe (or haunting depending on the individual) was a rules miscommunication for Brun. The Texas Christian star either missed the memo or just forgot that players could no longer "lift, clean and place" over the weekend despite being able to the first two rounds. That led to two penalty strokes on the first six holes, the final straw to cement a lousy weekend.
There's not a player in the world that would be happy with that showing, Brun included, but the golfer put on a happy face and posted his way through it as all the greats do.