The Loop
Down on Team USA's chances? Don't worry, they're not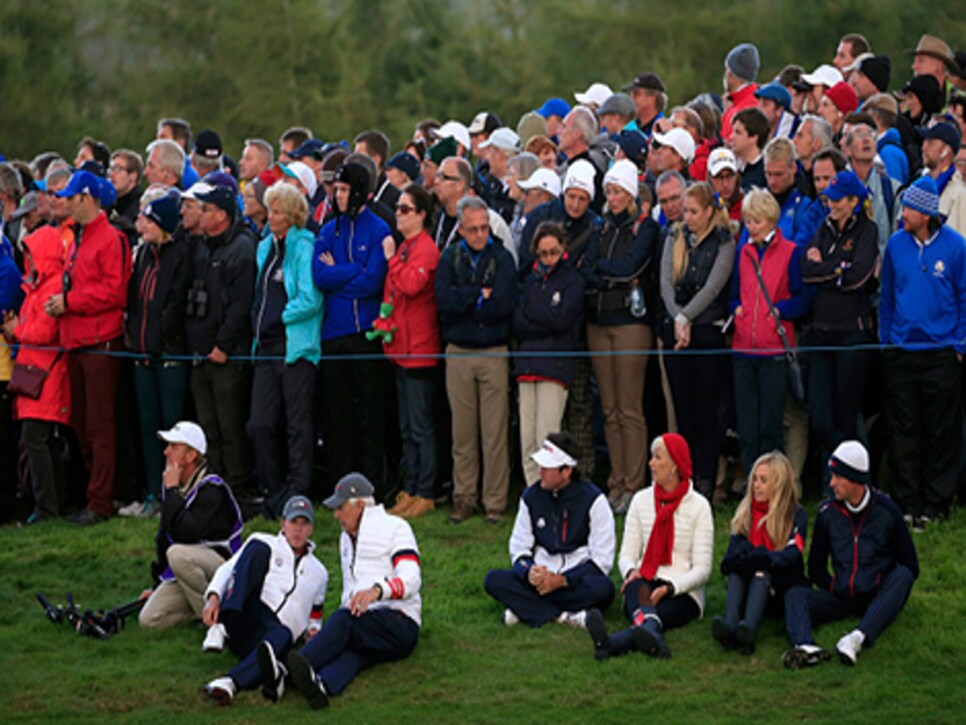 __Editor's Note: Ranked as the No. 1 golf psychologist by tour players, Golf Digest contributor Dr. Bob Rotella has worked with Keegan Bradley, Tom Watson, Padraig Harrington and a number of other Ryder Cup competitors, past and present. He gives his thoughts below on Ryder Cup preparation and execution.
This thing is long from being over.
Don't think for a minute the United States team room is down after Friday. Yeah,the European success in the afternoon was disappointing. But it's all about a positive attitude if the U.S. is going to rally and put itself in position to come back.
In football parlance, it's not even halftime. We're in the second quarter.
Even a guy like Webb Simpson, who seemingly everyone is bashing, is not as down as you think. You can't be lost in being down because you didn't play up to your capabilities.
After the morning fourball session, Simpson's teammates were already lifting his spirits. But the focus was most certainly on the guys who played well. Team meetings have to be positive and upbeat. I think they'll really get into the mentality of: The pressure's off now -- Europe's definitely the favorites after Day 1. So they'll really play loose.
The Europeans could play the same way. If they say, 'Let's play like we're two points behind,' then they'll be in the right mindset.'
Saturday is huge for momentum on both sides -- Saturday afternoon, especially. Getting off to an early start and keeping it going will set either team up for the win on Sunday. We saw that at Medinah after Europe seized the momentum with Rory McIlroy and Ian Poulter, and Sergio Garcia and Luke Donald.
So if the U.S. comes out and plays great, the momentum could shift quickly. It'll be tough for Matt Kuchar and Bubba Watson to take down Henrik Stenson and Justin Rose, who has really become a great leader for Europe. But they're still capable of doing it.
It just takes one big momentum change to put the U.S. in the position to come back. Hey, there's almost three quarters to go.
(Photo: Courtesy of Jamie Squire/Getty Images)*