The Loop
Down, but not out, Darren Clarke looking for some Muirfield magic
Darren Clarke did what only Darren Clarke can do after missing the cut at the U.S. Open. He played Hudson National in Croton-on-Hudson, N.Y., as an honorary member, spent the weekend in Manhattan and cruised through Liberty National on Monday for a corporate outing with Audemars Piguet before jetting back to Ireland.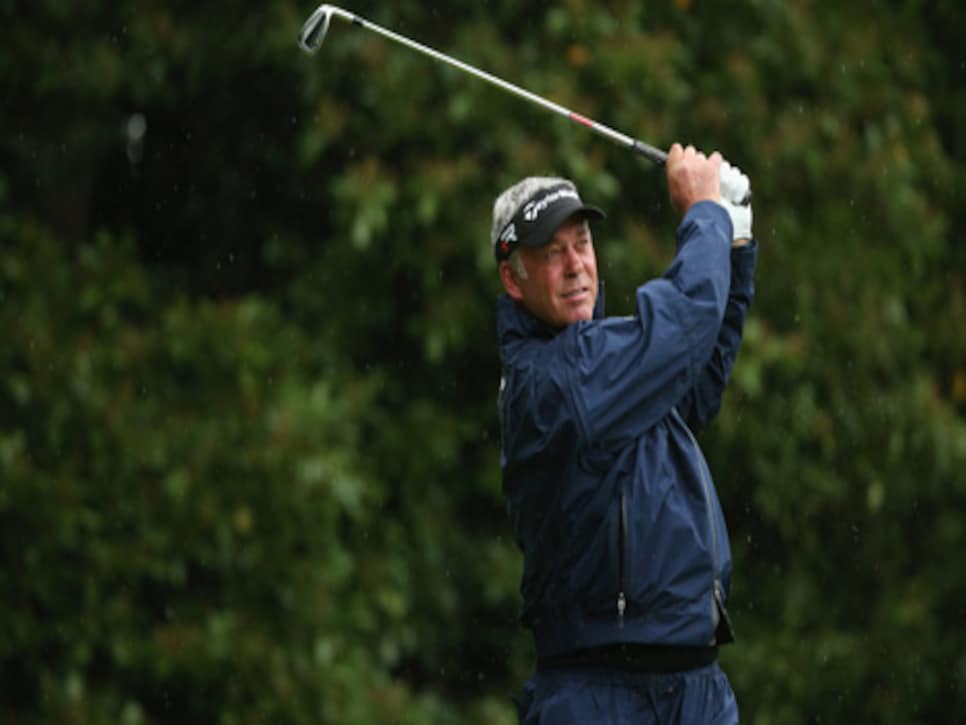 Having some fun. Making some money. Traveling in style. In spite of missed cuts and his plunge in the World Ranking, the former British Open champ continues to live life fully, knowing no one can take his name off the claret jug. At 44, he has remarried and reinvented himself. Pine Valley extended him membership. The Queen awarded him an OBE last year at Buckingham Palace.
The perception from the bleary-eyed morning after news conference at Royal St. George's following his Open win in 2011 is that Clarke must have partied his way to a current ranking of 340th. In truth Clarke's been more hard-working family man than carouser.
Indeed, parental involvement explains his missing this year's Masters. Two weeks before Augusta, Clarke was playing a spirited game of tennis with his sons Tyrone, 15, and Conor, 13, in the Bahamas. He shot 65 that windy day from the tips at the Abacoa Club and couldn't wait to play the Valero Texas Open, when one of his boys mis-hit a shot that barely cleared the net.
"I wouldn't be the quickest in the world I have to admit, but I thought I could get there," the burly Clarke said. "So I made a go for it, and I got halfway to the ball and I go down."
Clarke tore a hamstring and couldn't walk for 2¿ weeks. He turned up at Merion after a missed cut in the Nordea Masters and shot rounds of 80-75. Clarke will go into this week's Irish Open at Carton House working with Seamus Duffy, a teacher at Clarke's golf school in Northern Ireland.
"I've been overly frustrated" he said. "Since the [British] Open I've absolutely tried my butt off and gotten the least out of it than I ever have. It hasn't been a case of expectations going through the roof. I've just worked harder and harder than ever, and unfortunately my OCD has taken over and I just can't leave it alone. I should ease back on the practice, but I've been practicing too hard. That's what's wrong with me. The numbers on Trackman are great, and then I get out playing and I'm trying so hard I get in my own way."
Clarke was in the mix at the 2002 British Open, but was in the afternoon wave wiped out by one of the worst windstorms in tournament history. In seven majors since Sandwich, he has missed four cuts, not played in two, and not cracked the top 50. Nevertheless, Clarke doesn't seem too stressed about it. He goes into Muirfield playing the same type of golf he did before the Open of 2011. "Such is golf," he said with a big smile. "At the end of the day, my name is still on the jug."