News
Doug Ghim of Texas keeps Longhorn sweep of amateur championships alive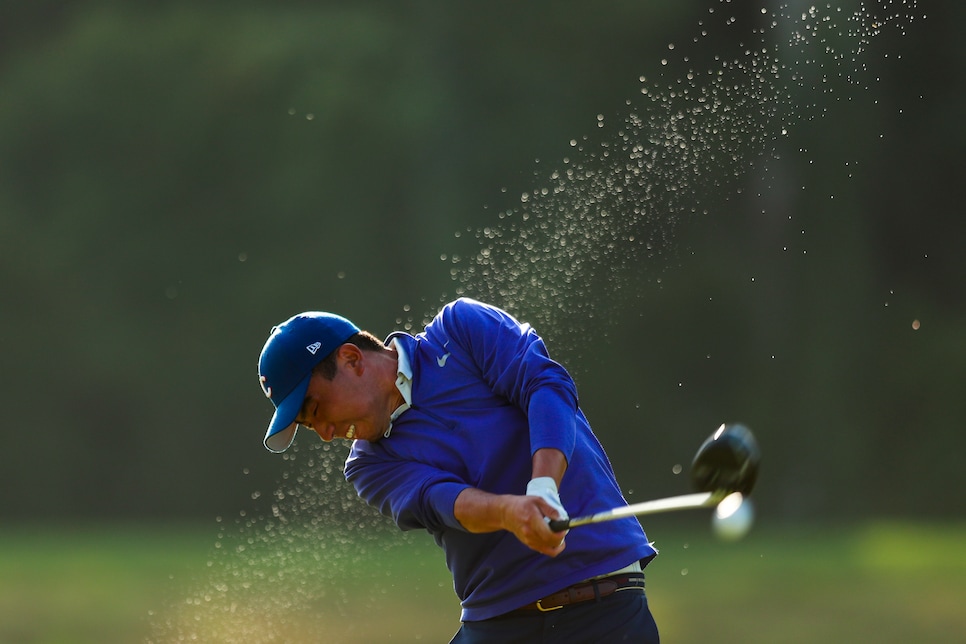 Texas' footprint in Southern California golf circles is legendary and growing, the latter courtesy of the University of Texas' Sophia Schubert, who won the U.S. Women's Amateur in San Diego on Sunday.
A Longhorn sweep of the amateurs now is in play, as Doug Ghim, a Texas senior, advanced to the quarter-finals of the U.S. Amateur at Riviera Country Club in Pacific Palisades, Calif., on Thursday.
Ghim defeated Sahith Theegala on the 19th hole in the morning, then beat Joey Vrzich, 3 & 2, in the round of 16 in the afternoon.
Riviera is known as Hogan's Alley (not to be confused with the Hogan's Alley at Colonial Country Club in Fort Worth, Texas) by virtue of the Texas' native's three victories in two years there, including the 1947 U.S. Open. Moreover, the University of Texas won the men's team championship at Riviera in 2012.
Ghim, the Big 12 Player of the Year and No. 7 in the World Amateur Ranking, took the lead for good at the sixth hole and finished off Vrzich by holing a 15-foot birdie putt on the 16th hole.
"I was definitely nervous this morning," Ghim said. "I haven't made it past the round of 32 yet in my four tries. I knew Sahith would be a tough competitor. To be honest, I didn't have a very good warmup session this morning. So I was a little worried."
Ghim said he gained confidence from his morning victory, and had a better warmup session preceding his afternoon match.
In his quarter-final match on Friday morning, Ghin will meet Connor Syme of Scotland, a 1-up winner over Kristoffer Ventura in the round of 16. Ventura, in the round of 32, had eliminated medalist Hayden Wood, his Oklahoma State teammate, 3 and 2.
Chun An Yu of Chinese Tapei, meanwhile, defeated Collin Morikawa, 2 up. Morikawa is No. 6 in the World Amateur Ranking.