News
Doug Ford, two-time major winner and World Golf Hall of Famer, dies at 95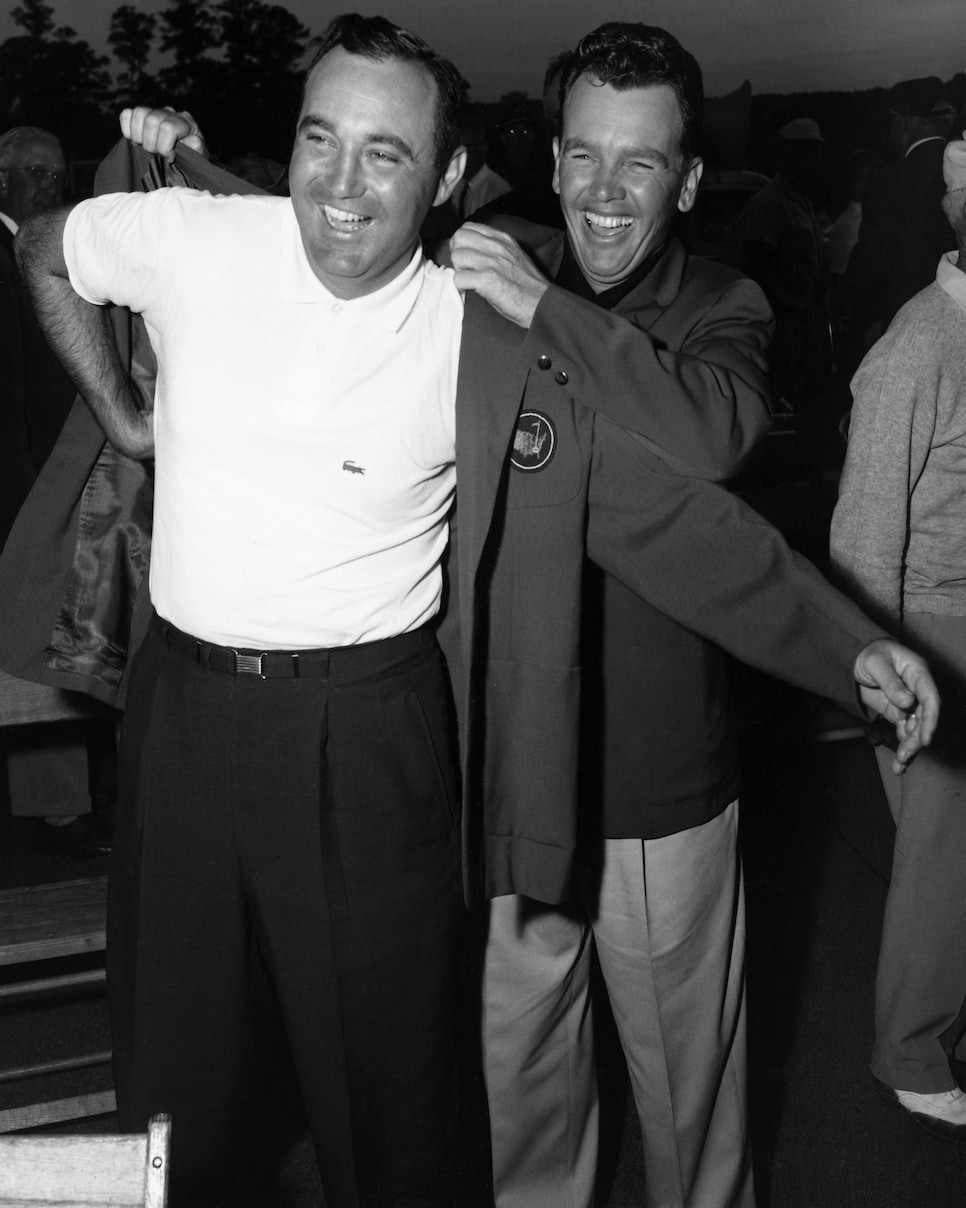 From 1952 to 1963, Doug Ford was one of the most prolific winners in professional golf. In that 12-year span, the Connecticut native who grew up in Manhattan won 19 PGA Tour titles, including two major championships—the 1955 PGA Championship and the 1957 Masters—bona fides that also would earn him a spot in the World Golf Hall of Fame.
On Tuesday, the PGA Tour announced that Ford, the oldest surviving Masters champion, had died the previous evening in Palm Beach Gardens, Fla., at age 95.
"We cherish the rich history of our PGA Tour, of which Doug Ford was an integral part," said PGA Tour commissioner Jay Monahan in a statement. "In an era when giants of the game were building the PGA Tour, Doug achieved remarkable success and never lost his unmatched love of the game. All of us owe a debt of gratitude to this great player."
Born Aug. 6, 1922, in West Hartford, Conn., Ford, the son of a club professional, didn't become a professional golfer himself until 1949 at age 26, having first served in the Coast Guard Air Division during World War II. It wasn't long, however, before Ford was a regular and consistently good performer on the tour.
Ford's first win came at the 1952 Jacksonville Open, and was notable in that he was supposed to face Sam Snead in an 18-hole playoff after the pair finished tied in regulation. However, Snead forfeited out of concern that he might have gotten a favorable but possible incorrect ruling during the final round.
By the time he entered the 1955 PGA, a match-play event at the time, at Meadowbrook Country Club outside of Detroit, Ford was already an eight-time tour winner. But his status rose further when he breezed through match play and defeated Cary Middlecoff in the final, 4 and 3. The victory, his third of the season along with 20 top-10 finishes, helped him clinch PGA player-of-the-year honors.
Two years later, Ford added his second major at the Masters when he shot a closing 66 to pass Snead, the 54-hole leader, and win by three strokes. Ford capped the memorable final round by holing out for birdie from a greenside bunker on the 72nd hole. The win gave him a lifetime exemption into the event, something he took full advantage of by playing the tournament 49 times, second most in Masters history.
A prolific individual player—from 1950 to 1963 he competed in 429 tour events, or roughly 31 a season, Ford also played on four straight U.S. Ryder Cup teams from 1955 to 1961, helping the Americans win three times. He continued his playing career in the 1980s and 1990s as one of the original members of the Senior PGA Tour. The totality of his career was finally recognized when he got into the World Golf Hall of Fame in 2011 at age 88.
Ford contemporaries admired his short game and his ability to step up under pressure, particularly when his own money was on the line. Ford was a notorious Tuesday practice round player.
"If you want to be a good tournament player, you've got to learn to handle the heat," Ford said. "The only way to prepare for that is to play for your own dough."