The Loop
Dottie Pepper to Lydia Ko: 'Take ownership of everything…and do your preparation in quiet of your home'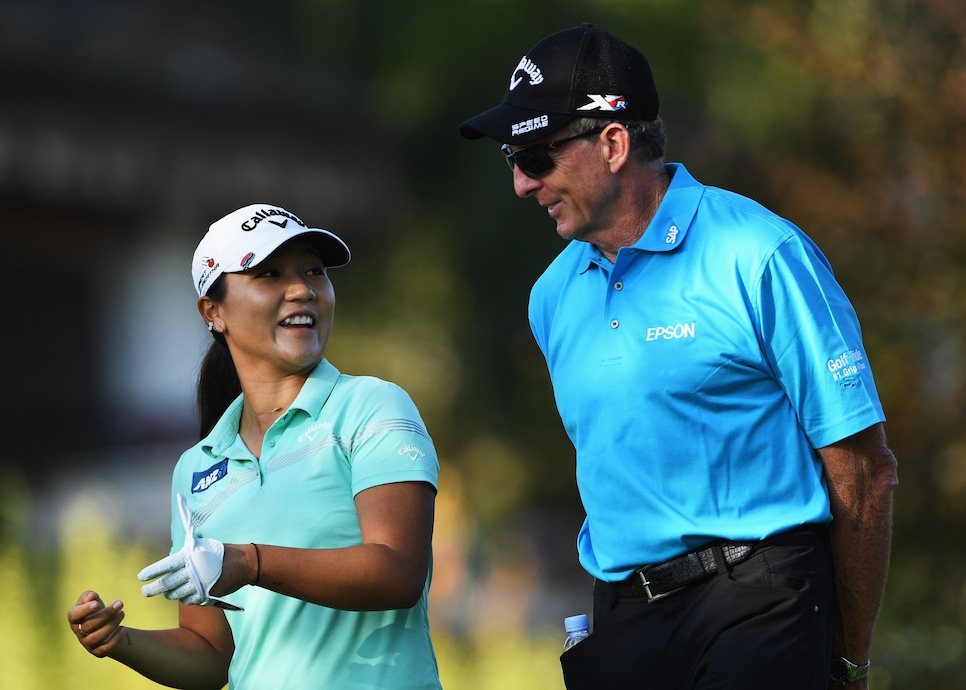 Stories of interest you might have missed…
"Lydia Ko's housecleaning. Caddie Jason Hamilton was the first to get a pink slip, but then about a month later, David Leadbetter and Sean Hogan were also dismissed. I'm not going to judge the personalities involved, but I will always be critical of over-involved parents/spouses as well as students and teachers who don't arrive at tournaments with their preparation complete.
"Tournament time is when you put your work on auto pilot and play golf, not try to reinvent the wheel with a teacher stuck to you like cellophane. Leadbetter (and he's not alone in this) constantly shows up at the biggest events and is over-involved with the student, not just applying a bit of polish and a pop of confidence. I also found this particular case fascinating because Hogan was Lydia's day-to-day coach, not Leadbetter. But when the biggest events rolled around, Leadbetter was the one present.
"Advice to Lydia: Take ownership of everything in your life and do your preparation in the quiet of your home, not in the public eye."
Aditi Ashok's 'meteoric rise..a watershed year'
Aditi Ashok, an 18-year-old Indian, was introduced to the golf world at the Olympics, after which she won twice on the Ladies European Tour and earned conditional status on the LPGA for 2017.
"While golf in India is primarily dominated by men, it was the meteoric rise of Aditi which made this a watershed year for women's golf in India," the India Times writes.
"The 18-year-old Aditi was the brightest star on the Indian golfing horizon this year and was fittingly named the Ladies European Tour's 'Rookie of the Year' for becoming the first Indian to win two back-to-back titles in her first year on the tour."