The Loop
Doral's new finish: The fascinating 15th
The Donald wanted to make this an island green and Gil Hanse mercifully talked Trump out of building a longer, less interesting hole. Far more multidimensional than most island greens, Doral's new-look 15th is a hybrid of TPC Sawgrass's 17th and Augusta National's 16th. It's also one of the most fascinating greens my friend Gil and associate Jim Wagner have built. (Full disclosure: we've worked together).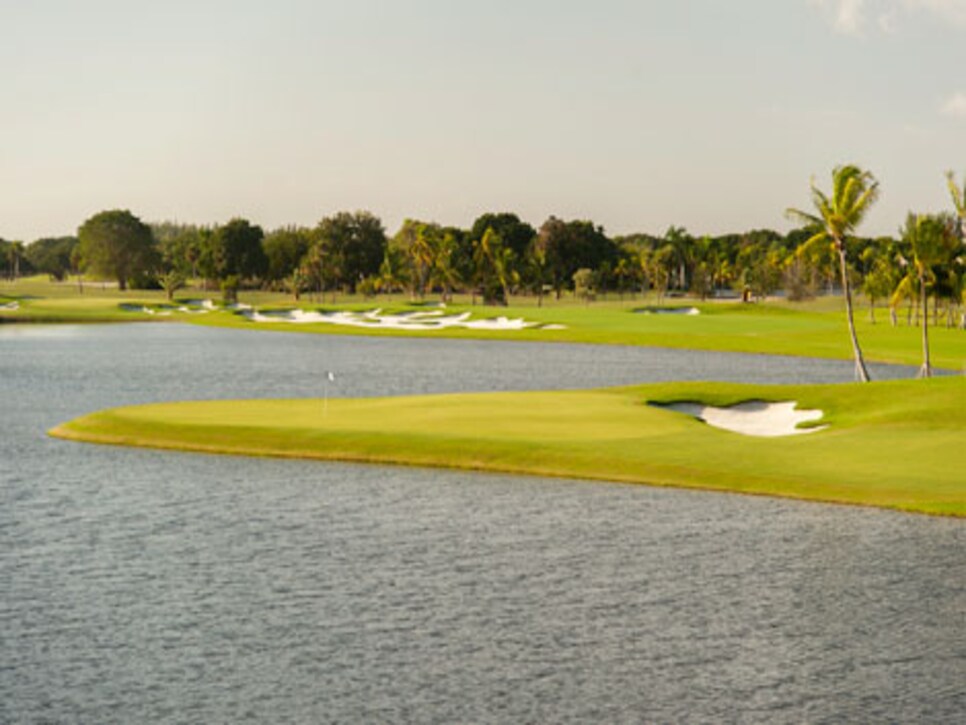 Here's what I like this hole more than the aforementioned. Unlike the island at TPC Sawgrass, an island effect is very much in play for several hole locations, yet in the hands of a clever course setup person, Doral's 153-yard 15th should provide very different looks each day. There are going to be hole locations where players feed their ball into toward the cup (left, and closer to the water). The crowd sitting on newly constructed spectator mounds will get to root for and maybe even see an ace.
There are going to be other hole locations on upper and back right-hand knobs that require an incredibly precise shot, with misses in a righthand bunker providing tough up-and-downs or misses left little chance at a birdie.
However, unlike the 16th at Augusta National, where the annual front right hole and back right upper tier hole locations only reward the most perfect shot, Doral's new-look 15th offers just enough margin for error that we'll see plenty of easy bogeys but also some artistic par-saves and birdies for great shots.
To say there's a lot going on here is an understatement. If only there were more par 3s like this in tournament golf.
Photo: Trump National Doral Resort __*