News
Don't point fingers at Ference
What does one say after 5-handicapper Peggy Ference's disappointing round at Pebble Beach Golf Links in the third annual Golf Digest U.S. Open Challenge? You could say a lot of things. She was nervous. She unraveled mentally. She wasn't as good as she claimed to be. Women are simply rotten golfers, and she had no business being out there.
Or, how about, she had tremendous guts to even attempt the feat at hand? Or that men who hit it 100 yards farther than she were only 16 shots lower? Or simply that her round, as bleak as it may have been, serves as a reminder of just how great the tour pros really are.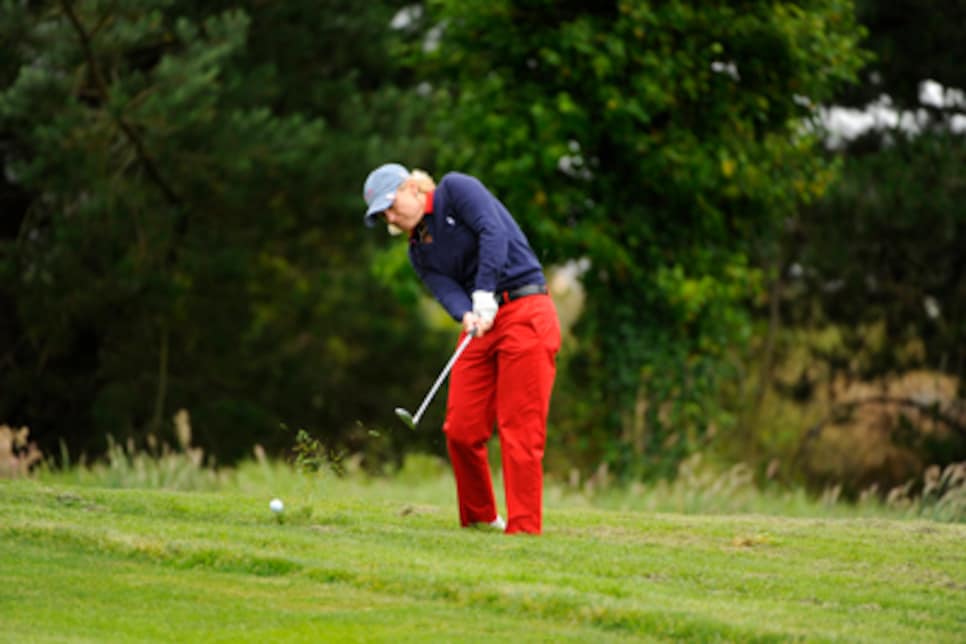 Having played competitive golf since I was 7 and going on to play at a Division I college, I have had my fair share of pressure-filled moments on the course. However, I can't compare my humble experiences to teeing it up at Pebble Beach from the tips under U.S. Open conditions. Honestly, whether you are a 2 or a 12 handicap you can't tell me you would be tearing up the course in the company of multiple NBC camera crews, a gallery of 500 people and the likes of "The Great One", "Marky Mark" and Super Bowl MVP Drew Brees. Could you? You can tell yourself you could... if it makes you feel better.
So as an avid golfer and a member of the fairer sex, I'd like to take a minute to defend Ference and perhaps remind some people of just exactly what she was up against. Before the he-man, woman-bashing talk begins around the water cooler, let's take a minute to reassess:
Pebble Beach is tough under normal circumstances. Playing at 7,040 yards with winds at 25 mph, knee-high rough and greens rolling at a 12 on the Stimpmeter, it's virtually unplayable for anyone who's not a professional (and many who are). Those weren't butterflies in Peggy's stomach; they were bats.
Would it have subdued the grimacing and head shaking had Peggy's 118 been an even 100, or at least 110? Of course it would have. But this wasn't a blow to women's golf. It was one woman amateur demonstrating just how difficult a U.S. Open golf course can be.