The Loop
Don't look now, but Dustin Johnson's in contention at the Masters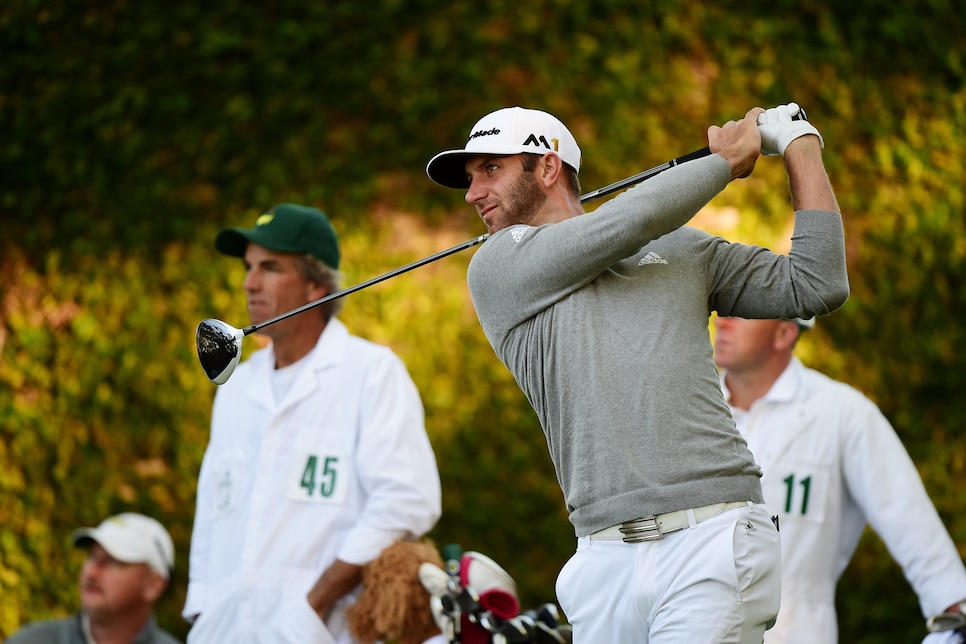 Dustin Johnson's track record at the majors does not scream mental toughness. Yet on a Masters day when mettle was the M.O., Johnson turned in one of the more resolute performances of the tournament. His one-under 71 was tied for the low score of the round, and puts him just four shots back of Jordan Spieth heading into Saturday.
In a twist, it was Spieth, a player often associated with grit, that succumbed to the conditions at Augusta National, his emotions on display in playing the final 14 holes four-over par.
No one is perfect, and if anyone's résumé deserves benefit of the doubt, it's Spieth. Johnson, though, remains under the microscope.
Friday put Johnson in position to change his reputation. Like the rest of the field, he contended with gusts and currents, the winds wreaking havoc in his approach game with just 11 greens hit. However, unlike Spieth, Rory McIlroy and Bryson DeChambeau, Johnson was able to avoid the big number. This was thanks to his short-game execution; a fine showing on the greens now ranks Johnson eighth on the week in putting.
Moreover, Johnson let the course come to him. He took his medicine on the par 3s and 4s, cashing in with birdies on all par 5s. A strategy that, frankly, has been foreign to Johnson throughout his career.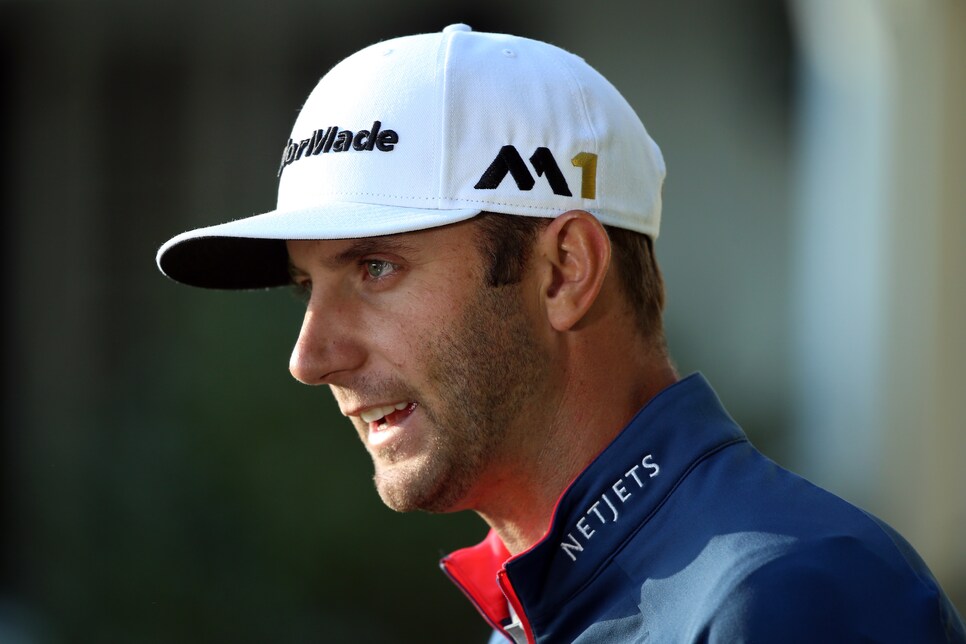 Of course, Thursdays and Fridays have never been a problem for Johnson. It's the weekend that's given him fits at majors.
Last year alone, Johnson:
Even in non-majors, Johnson's weekend woes are noticeable: He ranks eighth and first in Thursday and Friday scoring, respectfully, on the PGA Tour. Saturday and Sunday? Not so much, coming in 42nd and 170th.
In short, one can be forgiven if eyeing Johnson's Masters chances with skepticism.
But, with Saturday forecasts calling for chilly temperatures and heavy wind, why wouldn't Johnson be a viable threat? He's known for his "Did you SEE that?" distance -- a trait that bears fruit at Augusta -- but Johnson's game is more than just the long ball. He's second in approach accuracy from 50-125 yards on tour, seventh in overall putting, and sixth in scoring. His creativity and aggressiveness have no equals, and are attributes this tournament, even in less-than-ideal weather, rewards.
Plenty of players have broken through at the Masters. Two of recent memory -- Fred Couples and Phil Mickelson -- are guys that had similar games to Johnson. In fact, the comparison to Couples is strong. Both long hitters, Fred was 32 years old when he won the green jacket; Johnson's 31. Couples had eight tour wins under his belt, and 14 top-10 finishes in majors to that point; Johnson has nine PGA Tour victories, 10 top 10s in majors.
Even this sentence from a 1992 Masters preview about Couples -- "Because of his fluid swing and immense talent, it has been said that he probably should have won more tournaments than he has'' -- is a sentiment that's been pointed at Johnson.
Johnson may never fulfill his potential -- an observation that's been noted towards Couples, too -- but he's put himself in the hunt at the 2016 Masters.
Saturday's spotlight will be on the super-pairing of Spieth and McIlroy, the amateur DeChambeau, Jason Day, even up-and-comers like Hideki Matsuyama and Danny Lee. Because of his major failures, many view Johnson as an afterthought to this crowd.
But perseverance is continued attempts in the face of struggle. Through two days, Johnson proved he's up for the fight. If he keeps it up, the battle could end with a green jacket.