The Loop
Don't just say that tee shot went like it was shot out of a cannon. Mean it.
Craigslist really is the land of misfit toys -- outgrown bikes, worn-out go carts and mix-and-match board games with missing pieces.
It's also a place where you can find truly odd golf paraphernalia, like this little golf ball mortar on the metro New York City antiques for sale page.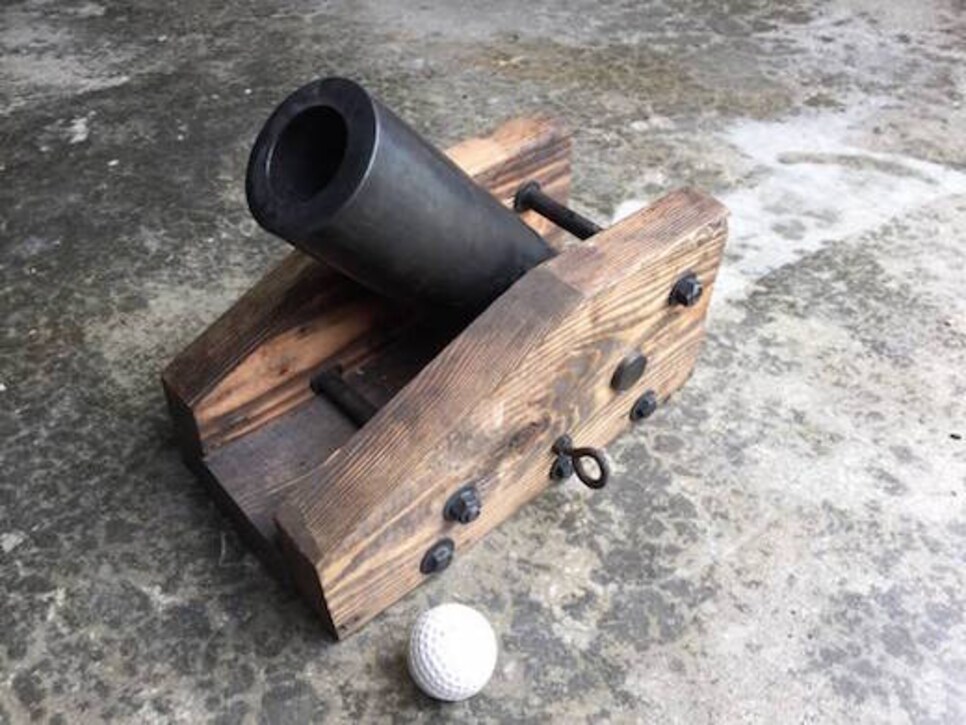 Sporting a thick hardwood base and 12-inch barrel made out of blued steel and capable of shooting a golf ball a half a mile on a 1.5-oz black powder charge, it isn't exactly a toy. But if you're looking for something different than the standard shotgun to send the groups off at your next club event, come to the Flatiron district in Manhattan and bring $210.
The ad warns that the cannon is "SUPER loud." And, you know, capable of putting a Titleist-sized hole clean through your sternum.