News
Don't call Erin Hills a pushover just yet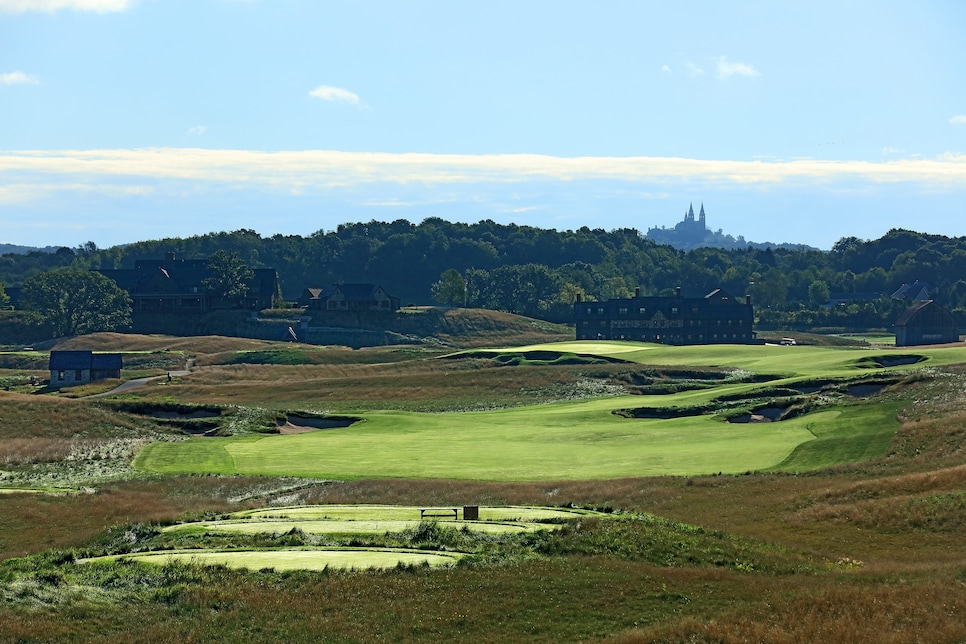 ERIN, Wis. — I remember a time not that long ago when U.S. Open was criticized for following a tiresome template. The formula was mostly imposed on old East Coast parkland country clubs: narrow fairways and high rough between tall trees, with small, ultra fast, severely sloped greens. Even though the championship moved around the country, it felt like a repeat year after year.
The USGA took pride in calling its prize "the ultimate examination," a claim that for many was validated by the kind of ball-control mastery Ben Hogan displayed in winning four U.S. Opens, and never finishing out of the top 10 from 1940 to 1960. It wasn't a bad argument. The champion demanded the straightest driving, intelligent iron play and nerve on the green.
But for many players, and if they were being honest, many golf fans, the whole ordeal was considered a slog. It's arguable that Sandy Tatum singlehandedly forestalled a course-setup revolt for about a decade with one of the great quotes in golf history: "We're not trying to embarrass the best players in the game. We're trying to identify them." But as aphoristically artful as that comment was, it didn't prevent a lot of people from being bored.
Eventually, three courses, all architectural gems from the Golden Age, broke up the claustrophobic monotony. Pebble Beach, with its windswept seaside beauty, struck the first blow when it first hosted the U.S. Open in 1972. Shinnecock Hills followed with its first Open in 1986. Pinehurst No. 2 was so successful in its 1999 debut that it will hold its fourth in 2024.
All three were considered significant departures from the norm. Most importantly, all three added space to the playing arena. Now, to golf's great benefit, they are all U.S. Open mainstays.
All this should be kept in mind when evaluating Erin Hills, making its U.S. Open debut this year. Its muscular Heartland layout—with its vast treeless landscape and huge Wisconsin sky—opens up more space than any course in the championship's history. At a time when 3-woods and hybrids have been the go-to clubs off most U.S. Open courses, the driver is a mainstay at Erin Hills. And the flattish greens reward good ball-striking with the opportunity for an aggressive, rather than a defensive putt.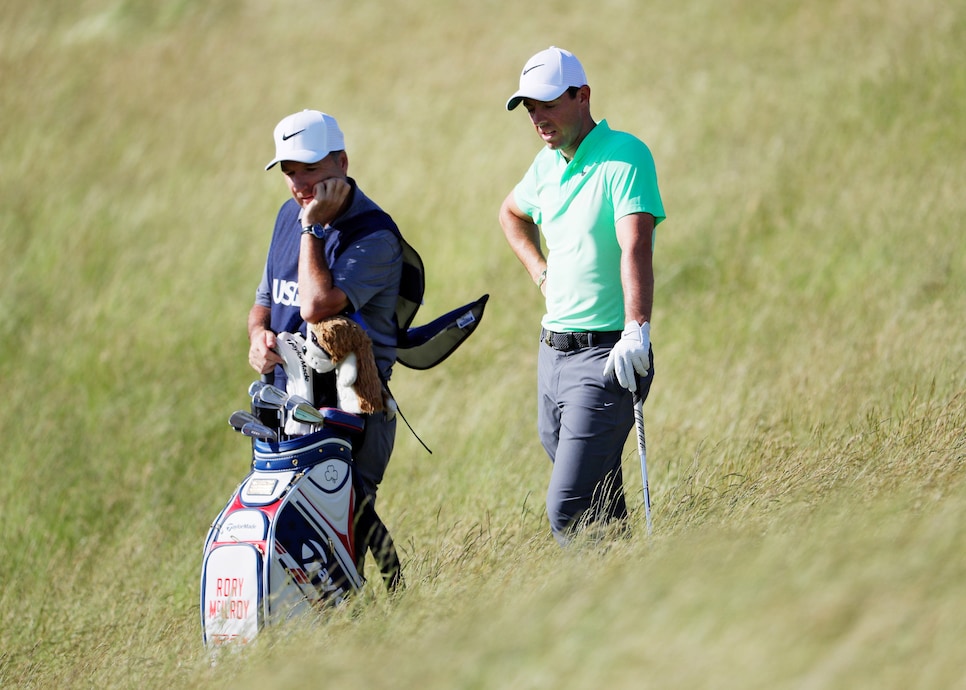 There have been plenty of Erin Hills skeptics since it was chosen as host. The place doesn't have classic architectural pedigree—Hurdzan, Fry and Whitten lacking the cache of Neville, Flynn and Ross. And its modern, minimalist look recalls Chambers Bay, another first-time venue which in 2015 was undermined by a flawed spectator experience and bad greens. Golf wonks criticized its funky bunkering, near-unplayable fescue and lack of natural site lines.
On Thursday, the first time the world's best played Erin Hills with an official pencil, it seemed too easy. Too much space off the tee, greens with too much sprawl. "The U.S. Open is the U.S. Open," I heard one veteran observer huff, "and this is not the U.S. Open." The hunger for the Hogan template made me wonder if golf insiders can be happy if they aren't complaining.
There's a long way to go before Sunday, but here's my thought after one round: Erin Hills is good for golf. Like Whistling Straits and Chambers Bay, it presents spectacular on big-screen television. The message of both accessible public golf and sensible agronomical sustainability at a challenging time in the game's history is important.
Most importantly for the most difficult major championship in the game, it presents interesting golf. The width allows for bolder and more imaginative shotmaking. On Thursday it seemed to play a touch easy—despite playing to a U.S. Open record length of 7,845 yards—giving up a gem of a 65 to Rickie Fowler and a record-tying six consecutive birdies by Adam Hadwin. But there were also a 75, 76, 78 and 79 from Dustin Johnson, Jon Rahm, Rory McIlroy and Jason Day, respectively—long-hitting pre-tournament favorites all.
And when the wind finally blows and the course gets firmer and faster, it will get plenty tough—and even more interesting. Everyone seems to understand, and embrace, this easy-to-hard cycle when it happens at St. Andrews or Troon.
And whaddya' know, the players, from the low scorers who praised the USGA to the high scorers who didn't complain, voted yea.
"I thought it was very, very fair," said Brandt Snedeker, who shot 70. "Almost more so than I was expecting for a U.S. Open." Added Lee Westwood (69), "I think they've got it right." Tommy Fleetwood (67) hit on an important key: "I think that the one thing that happens is because it's such a big golf course and everything is wide and fast, it's easy to sort of let your swing loose a little bit."
Amen. It's what golf fans want to see. The best in the world liberated to challenge a course that presents opportunity—that for those with the skill and the nerve—is worth the risk. My bet is that the winner at Erin Hills won't be a cautious grinder who has a miracle week of mistake avoidance. But rather a true talent who, in golf's most constricting championship, unleashes all he's got.