The Loop
Don't be surprised if there is high scoring early on Saturday
PINEHURST, N.C. -- The wind has shifted. Actually let's back up. There is wind at Pinehurst after two days of almost no breezes. When the air moved during Rounds 1 and 2, it came from the southeast. Saturday, as forecasted, it's coming from the north.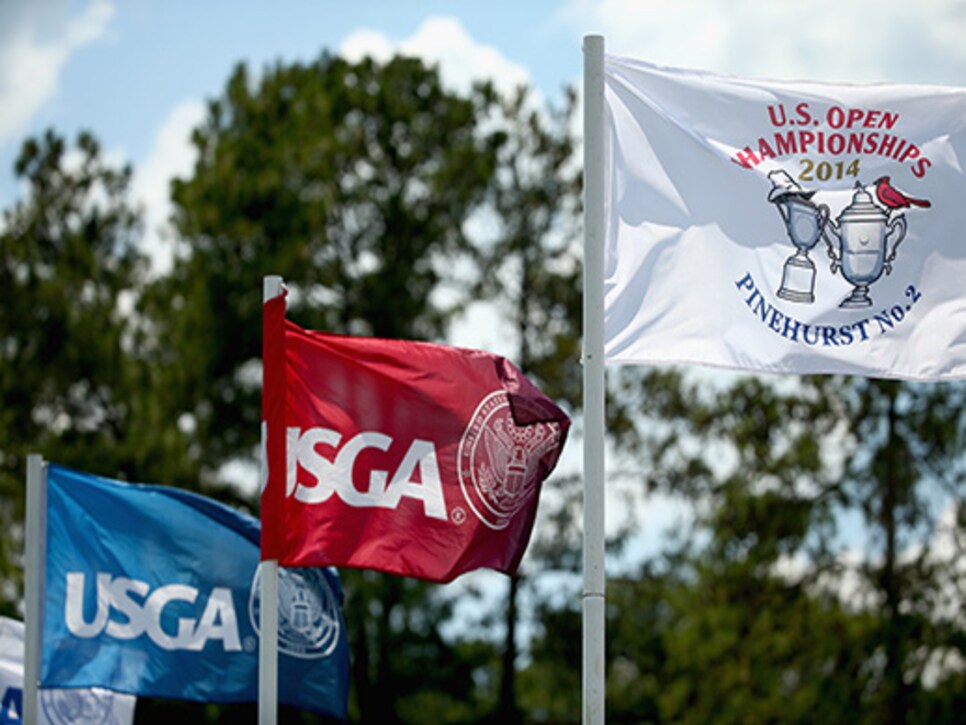 Then Pinehurst offers chances to score.
The par-3 sixth, which yielded one birdie in Friday, has a left-side hole location that players can get to by letting the prevailing breeze push their tee shots toward the cup.
The seventh tee is up 48 yards -- to 371 yards on scorecard but 315 yards directly to the green on the dogleg-right par 4. The front-right hole location is supported by a backstop from certain angles, which means drives on the left side or those driving almost past the green can wedge back to a pretty easy location.
Finally, the par-5 10th tee is also up significantly and again, downwind, so look for the course to give them fits early in the round and the birdie opportunities to arise.
The greens have plenty of moisture to make it through the forecasted winds, and overall the course continues to look absolutely stunning. The setup team of Mike Davis, Jeff Hall, John Bodenheimer and championship committee chair Dan Burton could not be more pleased with how things are going despite the low leading score.
"He made those early putts and it just seemed to roll from there," said Burton, in his first year as committee head of Martin Kaymer's performance. "Good for him."
Assuming the forecast holds and the winds remain reasonable, it should be all systems go on Saturday.