Putting
Don't Be Afraid to Try a Different Putting Style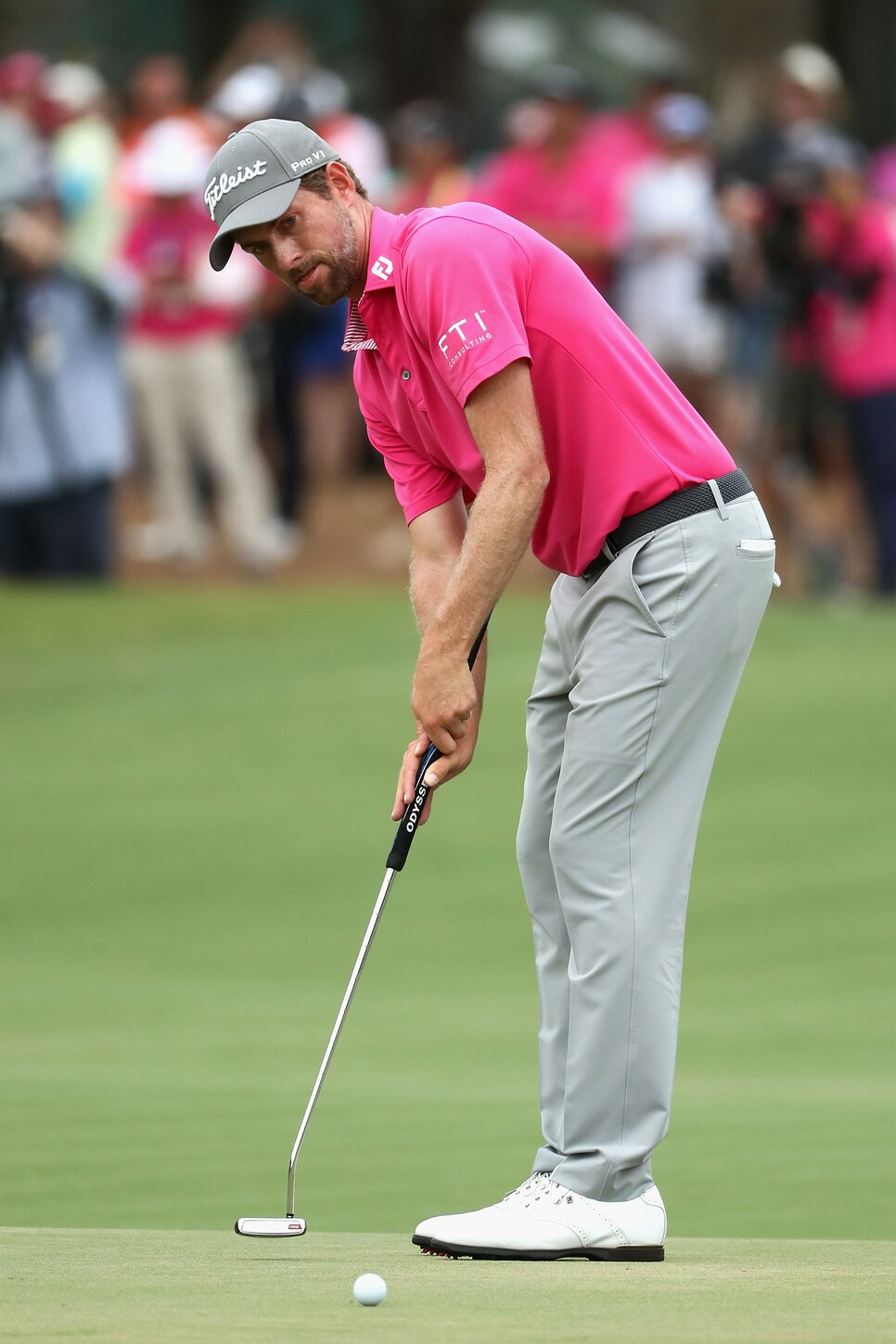 When the USGA banned anchored putting, one popular parlor game was to guess who would struggle the most. Before last week, Webb Simpson might have been at the top of the list.
The 2012 U.S. Open champion was lost on the greens, until a tip from fellow competitor Tim Clark last year helped paved the way for Simpson's dominating win at TPC Sawgrass. Clark suggested Simpson combine a longer-shafted putter braced up against his left forearm with a claw right-handed grip. Simpson won for the first time in four years, and did it by leading the field in strokes gained/putting. On Friday, he made nine birdies and an eagle on his way to 63, basically putting the tournament away with two rounds to play. He never trailed by less than four on Sunday.
The moral of the story? If you're struggling with your putting, be open to suggestions wherever they come from, says top Alabama teacher Tony Ruggiero. "The two reasons any player should look at changing styles would be having trouble starting the ball on line and hitting it solid," says Ruggiero, who teaches Lucas Glover and Tom Lovelady among other tour players. "When you switch to something like the arm lock or the claw, you're regaining control over your putter face, which helps you do both of those things."
How do you know if you should consider a change? Base it on real information, not feelings or emotions. "The tour average from five feet is 81 percent," says Ruggiero, who is based at the Country Club of Mobile and the Sheraton Bay Point Resort in Panama City Beach, Fla. "The average 15-handicapper only makes about 50 percent from there. Finding a grip or a stroke that will keep the face stable will immediately help you close some of that gap."
Snap a simple chalk line on the putting green at five feet and practice with a variety of different grips. "Fiddle with your grip—left hand low, claw, or whatever else feels good—and see which version gets the ball starting most consistently on that chalk line," says Ruggiero. "It doesn't matter which grip or setup works the best—or looks the best. It's what works best for you to get the ball rolling the way you want. That's where confidence in putting comes from. You have to have the feeling that you're going to hit it solid, where you aim."